When somebody says office, what do you expect? Desks, cubicles, desktops and, of course, people seated in close proximity to each other, staring at their systems and typing vigorously on their desktop keyboards. Most men and women would be formally dressed, until you happen to be there on a Friday, in which case many organisations allow semi-formal dressing. The interiors and furniture are usually dull, with a splash of company's branding here and there. Period. That is the kind of office where most professionals spend a large chunk of their weekdays.
Realising this, many companies, especially young brands, are revamping the whole concept of office space. For example, walk into Bengaluru-based e-commerce company Urban Ladder's office. To start with, it gives you a feel of immense space as the work areas are not divided by walls. The entire office, including the cafeteria and balcony, is a Wi-fi zone. And most interestingly, at Urban Ladder, there are no designated desks or cubicles. Employees are free to work from anywhere in the office, depending on their comfort. Even the potential hires are interviewed in a living room-like set up and not across the desk to bring in a certain candidness to the conversation. The idea is simple. Make employees feel at home, provide them with their comfort zones so that they can focus on work and be more productive.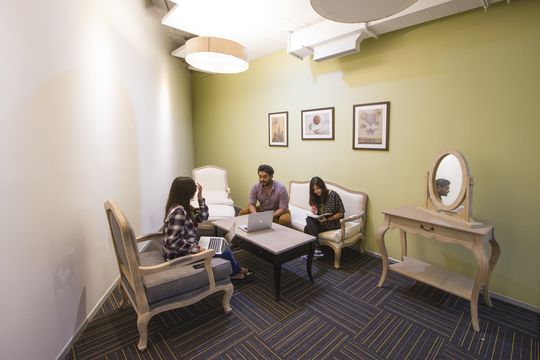 "We aim to give our employees open spaces where they can move freely and feel at home. They should feel casual and comfortable. I have got positive feedback from many of them that they feel very comfortable while working in such an environment. Though this trend is yet to gain popularity (in India), an informal environment definitely attracts new candidates to new-age companies where they get a homely environment," says Geetika Metha, HR director, Urban Ladder. The employees at Urban Ladder seem to echo the same sentiments. "The fun and quirky meeting spaces encourage creativity and the open office environment gives us easy access to the leadership," says Ajay Y.J., manager, International Sourcing, Urban Ladder.
Gone are the days when young professionals were willing to comprise much to be associated with a big name. Today, they weigh multiple factors ranging from salary package to designation to work culture before giving their final nod to an offer. When Shalini G, 25, an MBA graduate in Finance, was on a look out for a suitable professional opportunity, she was clear about her expectations. When she got offer from ANZ Bank in Bengaluru, she had already done her research on the company by gathering inputs from her friends who were working with the bank. "The package, job security and the multinational brand were all very important, but for me there was no point in joining an organisation that does not have a proper work culture. If the work environment is not informal and conducive, it gets difficult to survive there," she says. Today, Shalini is happy with her decision to join ANZ Bank.
Many new-age companies are shunning traditional office set ups to adopt informal work culture. Gympik believes that casual environment at work helps people to bring out the best in them. Founder and CEO of Bengaluru-based Gympik, Amaresh Ojha says, "We have a team of creative, smart and enthusiastic people who confront crucial work challenges everyday and squeeze out the best ideas playfully."
The work environment is increasingly becoming one of the deciding factors among young professionals, who believe in the quality of time spent in the office than the quantity. Assistant manager marketing at Cera Sanitaryware, Aditya Agrawal says, "An informal work culture helps in breaking the repetitive mundanity of office hours. Mostly, more than the work pressure, it is the mechanical nature of routine that brings down one's productivity. In such a scenario, a vibrant office and informal work environment certainly helps you to rejuvenate."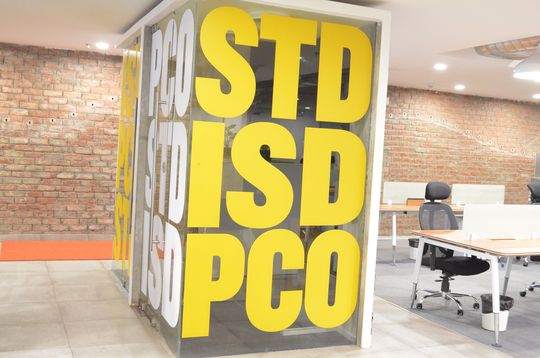 Gurgaon-based startup, Foodpanda flaunts a quirky office with colourful interiors. The daily dress codes revolves around themes such as monsoon and beach days. Saurabh Kochhar, CEO, Foodpanda India says, "Personal growth of an employee is very important. Therefore, we at Foodpanda encourage collaborative workspace environment where employees have the freedom to work with other teams to build and improve on their skill sets. We have an open floor layout plan with no cabins so that employees can engage, interact, fuse ideas and contribute to each others work. Productivity is the number one element."
When work gets stressful, Foodpanda provides opportunities to its staff to unwind, be it sports, music or even exercise. While the office premises have dedicated space for outdoor and indoor sports, it also houses a gym as well as music room for employees. Foodpanda also allows its staff to juggle between work-from-home and are flexible on part-time work from office options.
Such considerations towards employees play an important role in attracting young talent. MBA student from Kristu Jayanti College, Bangalore, Nimita Johnson says, "I would love to work for a company that offers casual work culture. Who doesn't like having the freedom to do things your way rather than having someone to define your boundaries."
Grabhouse, based in Bengaluru, firmly believes that the office environment has a direct impact on an employee's performance. "Working with millennials who are constantly exposed to creative content, the stakes are a lot higher. Realising this we have done away with constrained spaces, we have invested in a fun and clutter-free office space to enable free flow of thoughts. For our everyday activities, we prefer to sit together and discuss things in a casual setting such as the lounge or recreational area," says Pankhuri Shrivastava, co-founder and CMO, Grabhouse. "We also provide employees with the flexibility to try new roles, which they are free to continue based on their performance, thus breaking away from rigid hierarchical structures," adds Pankhuri.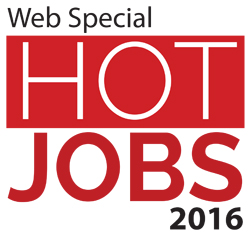 According to the experts, the large presence of young professionals in the domestic job market makes it necessary for companies to follow a work culture that targets and integrates multi-generational workforces and makes them work in collaboration for increased productivity. "(Today's) young professionals are independent. We value freedom and responsibility at the workplace. Also, our natural disregard for authority and structured work hours is rising. We are a confident lot who embrace hands-off management style and do not like being micro-managed," says Zubin Zack, director and chief recognition strategist at O.C. Tanner India, an MNC that designs and helps in implementing employee recognition programs for more than 8,000 clients across 150 countries.
Zubin adds, "The younger workforce desires fast growth rather than just hanging on to one place of work. This means, less commitment towards an employer and more willingness to move to an organisation that offers desired environment and growth opportunities. This has led to organisations revising their work policies so as to attract and retain talent. Companies are not only changing their work culture but are also trying to make it more relevant to employees."