When Congress MP Viplove Thakur sought a ban on fairness cream advertisements, in Rajya Sabha, she waded into a territory many biggies fear to tread. The 73-year-old MP from Himachal Pradesh said the advertisements are "demeaning for women" and it encouraged discrimination on the basis of skin tone. Here's look at others who have taken a bold stand against the country's obsession with fair skin:
Nandita Das
An actor, director and an activist all rolled into one, Nandita Das is as well known for her award-winning performances on the screen, as for her campaigns for social justice, gender equality and human rights. So, it came as no surprise when she chose to be part of "Dark is Beautiful" campaign in 2013, which urged the women to "stay unfair, stay beautiful".
Others from B-Town
It's not just Das who has taken a stand against the fairness fad, in Bollywood. Several young actors like Kangana Ranaut, Kalki Koechlin, Ranbir Kapoor, Randeep Hooda and Swara Bhaskar have spoken out against the obsession with fair skin, with some turning down endorsement offers from company giants. Aishwarya Rai Bachchan (though she starred in a fairness cream ad once-upon-a-time) and Nawazuddin Siddiqui, too, have distanced themselves from the fairness fad.
Jain brothers
In 2012, Nikhil Jain, from Delhi, bought Emami Fair and Handsome face cream, hoping, as the makers claimed, that it would make him fairer in three weeks. The miracle never happened and he, along with his lawyer brother, Paras, went to consumer court seeking damages. After a legal battle lasting almost three years, the court ruled in their favour. Emami was instructed to pay Rs 10,000 compensation to Nikhil, Rs 15 lakh to consumer complaint forum and withdraw the ad within 30 days.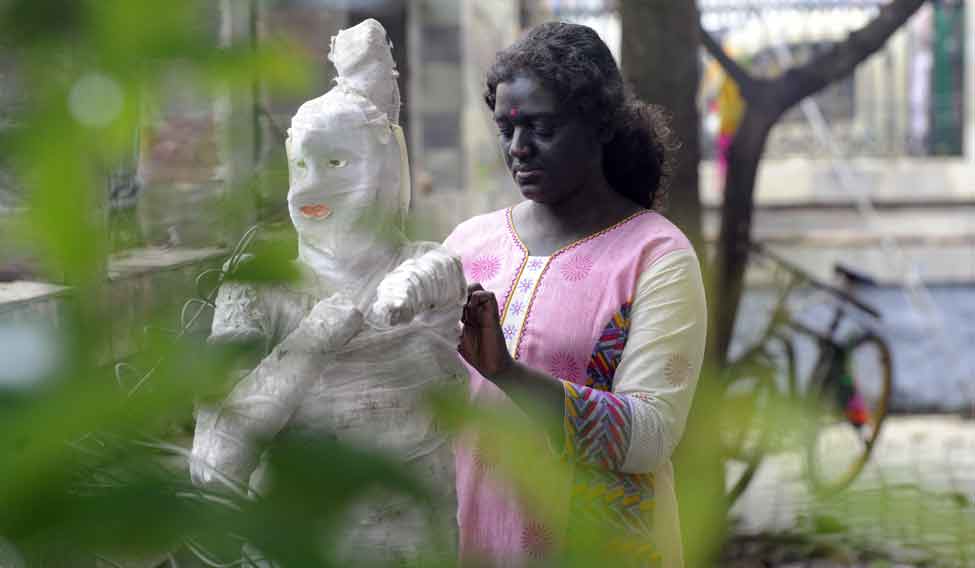 P.S. Jaya
Imagine covering yourself in soot-black kajal for 100 days whenever you go out in public, with people staring at you in disgust and disbelief. Artist P.S. Jaya, from Kerala, did just that to protest against caste and colour prejudice in the society. A trained classical dancer, she also plans to give a Bharatnatyam recital with her body covered in kajal, without attempting to look fair using the customary make-up.
Banjara's Herbals
Hyderabad-based herbal cosmetics company Banjara's stopped production of fairness creams, to support their campaign against the country's obsession with fair skin. They had earlier conducted campaigns like #ProudOfMyColour and #BinTheTube.