A week ago, two trans models, Maya Menon and Gowri Savithri, were seen in a fashion campaign called Mazhavil (the Rainbow) by breaking all stereotypes surrounding saris and womanhood. A Kochi-based sari designer Sharmila Nair, who runs a boutique called Red Lotus, initiated it.
When asked about her source of inspiration, Sharmila says, "When I was planning the next collection, I came across a post on social media on the Kerala government's recent initiative aiming at equal rights for transgenders. The more I read, the more convinced I was about doing my bit towards a positive change." The name, Mazhavil, is inspired from the rainbow flag used to represent the LGBT community across the world. Taking the initiative to the next level, Sharmila decided to introduce two transgender models as the face of the collection. 
Queerela, an organisation that works for the rights of transgender people, introduced Sharmila to Maya and Gowri. "When I first met them, they were wearing shirts and trousers like men, because their situation forced them to do so. Maya and Gowri have never modelled before, however, that was not a concern for Sharmila, who wanted to choose models based on how well they can carry the look, irrespective of their prior experience. This was just the beginning of a tough, long road ahead. 
Before the campaign, many people had told Sharmila that she was risking her brand name by collaborating with transgenders. They had even suggested that people may not be keen on buying these saris for the same reason. "That was when I was convinced that I should do this for Maya and Gowri," says Sharmila. Even while planning the shoot, they faced rejection from many quarters. "It was very difficult to get a location for the photo shoot since many people were not willing to allow transgenders on their properties. Moreover, many artists were not willing to do make-up for the shoot," adds Sharmila. 
They, however, managed to beat all odds and launched their collection through a series of beautiful photographs that have gone viral across social media. Their campaign has witnessed extensive coverage by media. They have already sold about 200 saris. 
But for the Mazhavil team, there is still a long way to absolute success. "Before I met Maya and Gowri, I did not know much about transgenders. But this campaign has changed my perspective. They are normal people and deserve normal lives," says Sharmila.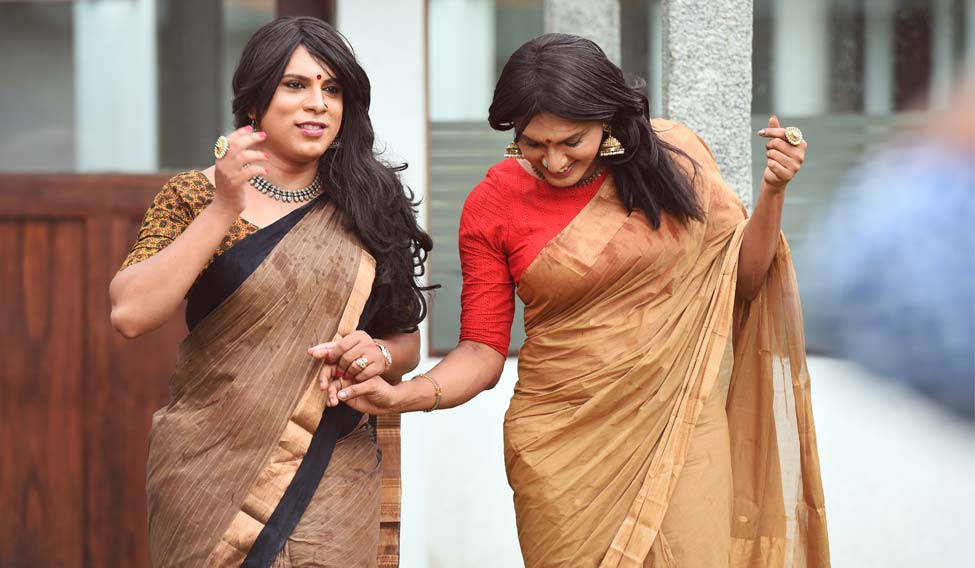 Both Gowri and Maya are 29-year-old, graduates, and come from middle-class families. Gowri loves reading literature and writing short stories, and Maya gives life to imagination with her paints and brushes. "I come from an orthodox family. Not everyone in my family knows about me. Only a few family members, whom I am close to, know this truth," says Gowri. 
Everyone in Maya's neighbourhood believes she is different. Not that they know her truth, but because she is so unlike other men of her age. "I am liked by everyone in my locality. For them, I am this nice guy who does not smoke, drink, go after girls or indulge in rash riding. My family feels safe behind the picture people have of me." 
Since both Maya and Gowri are men for the world, they are often criticised, mocked and bullied—at times even by the family. "People expect us to behave and act like men, especially at social gatherings. When we fail to play the role of a perfect man, we become a source of embarrassment to our families," says Maya. "If you ask a man to act like a woman because he is being judged by others, can he do that? Then how we act like men when our bodies refuse to act like one," asks Gowri.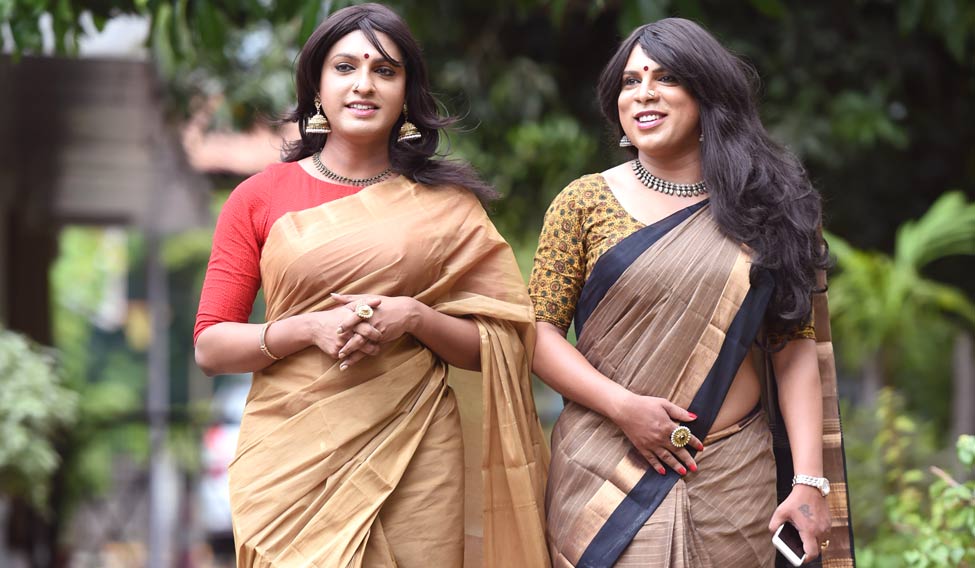 "When my parents and others refused to accept the truth, my grandmother, who is also my namesake, stood by me. She always told me to be bold and not bother about those who do not accept me as I am," says Gowri. "What people do not understand is that we are not transgenders; we are trapped genders," she adds. 
However, Maya was not so lucky. She has no support at home or outside. Surgery is not an option for either of them. A sex change surgery, at this age, would cost not only a fortune but would also mean taking a lot of health risks for the sake of public acceptance. "Why do we need to be a man or a woman? Are we not humans? Is that not enough to be accepted?" asks Gowri.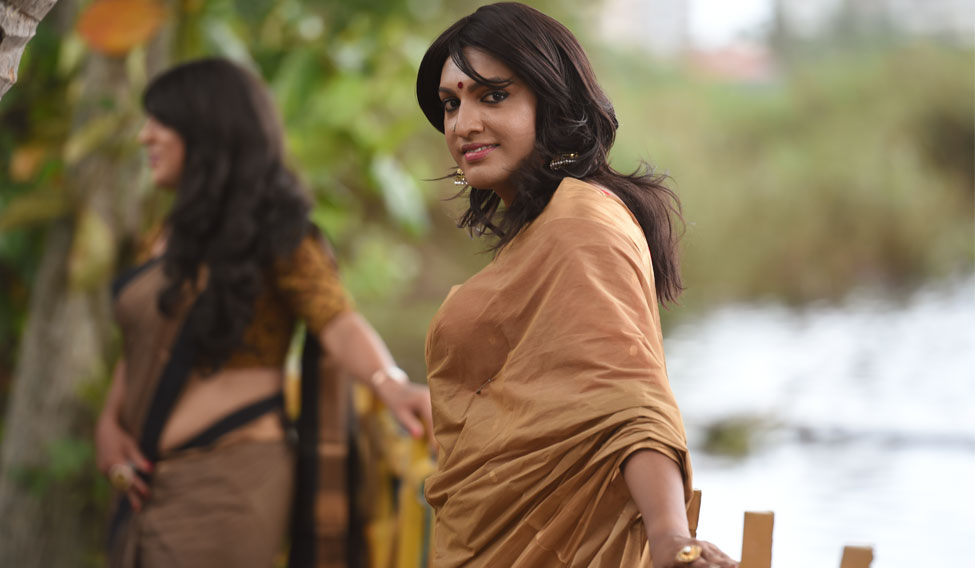 Through Red Lotus's campaign, they have not only received the much awaited acceptance from the public, but it has also given them strength to reveal their true selves to the world. "We did not expect such huge acceptance from the people. We thought it will be just one-off thing," says Maya, when she saw the pictures from her first photo shoot, for Mazhavil. The team hopes that more brands and companies will come forward with similar initiatives and open doors for transgenders.