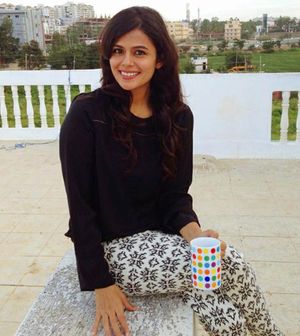 Nine years ago, Smriti Advani started her career as a television journalist for a leading English news channel after completing a master's diploma in television journalism from one of India's best journalism schools. For six years, she was in Delhi. She covered a wide range of issues and multiple beats. In 2013, she won the Ramnath Goenka Excellence in Journalism Award for her documentary on Commonwealth Games athletes. After a six-month stint at the channel's Bengaluru office and a short career break, today, she is a community manager for the brand marketing team at Flipkart. And she is loving every bit of it.
How do those who invest so much time, energy and money to plan and nurture a life-long career decide to start afresh? Is it because they lose interest, or find something more interesting? Is it the organisation's failure to ensure better prospects and fast growth? Could it be the sector's poor performance?
It could be any of these or something else altogether. But the fact remains that today, experienced professionals are willing to risk moving out of familiar grounds to explore opportunities in other areas of expertise in completely alien sectors. While these professionals refuse to settle for anything less than what they believe they deserve, they are ready to make compromises to follow their heart. Reasons for the shift may vary, but the idea behind it remains the same. If they have successfully built a career once, they could certainly do it again. Considering some factors and following certain patterns can help one make an intelligent decision than plainly following one's interest areas.
Make the best of transferable skills
For Smriti, deciding to shift sectors was not too tough for multiple reasons. "I was beginning to question the kind of journalism TV was being forced to churn out and was not entirely happy with the evolution. I moved to Bangalore post marriage and unlike Delhi, the pool of media-related jobs here is really small. I also realised how grossly underpaid journalists are and was determined to use my skillset to find a career path that recognises and rewards my talents more," says Smriti. "I was fortunate to meet people who offered me the chance to do something different, using my current skills. Since it also threw in a great work atmosphere and incentives that were well above my expectation, I was happy to go ahead with the decision to shift careers."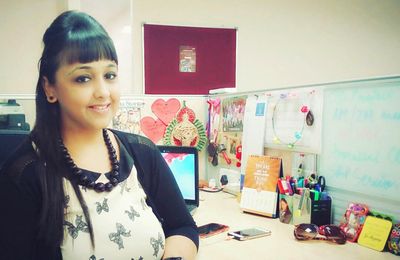 Smriti is not alone in this. Most people cite job dissatisfaction and stalled professional growth as reasons for quitting an industry. After completing her master's in human resources, pursuing a career in the food and beverages retail sector was an obvious choice for Nidhi Sharma, a foodie herself. However, the poor performance of the sector made her rethink her decision. "I loved every bit of my nine years of professional experience in the food and beverages retail sector. But over years, I realised that there wasn't much left for me to pursue professionally. Besides, the negative growth of the industry meant limited funds to fuel my creativity," says Nidhi. By then, she knew it was time to move on. She chose to move to the fast-growing beauty and wellness sector and joined Marico–Kaya in a human resource business partner role.
Almost similar was the situation with dental surgeon Saurabh Lall, who early into his career realised that his medical career as a doctor was not helping him stand out in the crowd. He turned his attention to health care management. Today, he works in a marketing and sales role at Clove Dental, a corporate network of health care centres. "Before settling down in my current profile, I explored various verticals within the health care management domain to identify the domain that would suit me best," he says.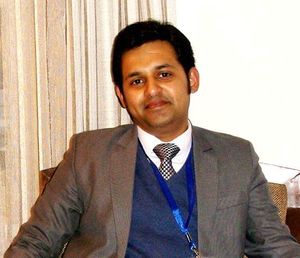 Having a fair idea of your transferable skills—that are not limited to a certain sector or role—can help you broaden your horizon for career options. However, they may not be able to overshadow an industry's stereotypical requirements. The challenges Smriti and Saurabh faced in the process of shifting base are two of the most common ones. "Unfortunately in India an MBA seems to be the Gold Standard for all corporate employment and it's pretty hard to break that notion for a non-MBA candidate. Since I moved after almost seven years in the media, there were people far younger than me in more senior positions. But I took that as a challenge and set out to prove that my own experience can help me move up the ladder equally fast. I was lucky to find roles that recognised the unique set of skills I bring to the table without the insistence of a cookie-cutter MBA background," says Smriti. Saurabh's foremost challenge was that the management fraternity looked at him as an outsider in unfamiliar territory. It was a Herculean task for him to gain the confidence of his peers. "I wish there is a change in the mindset of people who feel that academic degrees define a person's fit into a job profile," he says. "In my opinion, what matters is aptitude, attitude and passion."
Many of these issues can be tackled through a systematic and planned approach to the change.
Know your likes and dislikes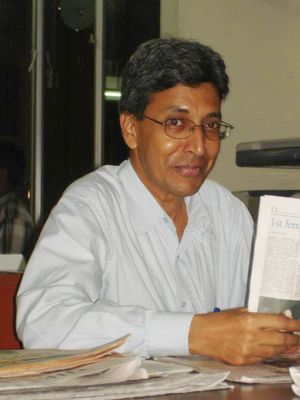 Many professionals, in the rush to kickstart their professional growth or owing to limited exposure in the job market, tend to take up the first mainstream opportunity that seems reasonably all right for a career. Ranjan Sreedharan spent 15 years with the State Bank of India, including a two-year assignment at SBI New York, before calling it quits. By then, he was a bank manager. "There were so many routine headaches that I soon found myself waking up every day dreading the prospect that I had to get up and go to work. That was when I decided I could not possibly spend the rest of my life not enjoying the work I was doing," says Ranjan, who joined the SBI as a graduate in economics, after a brief stint in the advertising industry as copywriter. "I came to banking only because their (SBI's) PO test was the one I managed to clear. Back in 1990-91, opportunities for ordinary graduates were not many and if you were not up to the grind for the civil services, banking was the next best shot."
When he was faced with the question 'what next?', Ranjan came across a journalism institute's advertisement inviting entries for admission to its postgraduate diploma course. "When I saw the advertisement, I was interested because I thought talking would be so much more effortless than writing. That was how I ended up going back to college, hoping to become a TV journalist," he says. Just like a regular career move, a move to change trajectory can also backfire. "As things shaped up, almost nothing turned out the way I planned, or wanted it to. The TV channels were not interested in hiring an ex-banker getting on in years and I had no real plan B. For three years, things were quite unsettled. And then, I got an offer to work with Manappuram," says Ranjan, who is now general manager for corporate communications at Manappuram Finance Ltd. Interestingly, his job is mostly about writing for the company. "Today, ten years down the line, I get a sense of having reached the safety of the shore at the other end of the river. But I will never forget the moments of despair, and how choppy the waters were. Having lived to tell the tale, I am happy I made the jump," says Ranjan.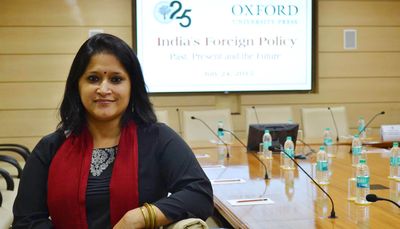 Former media and communications professional, Sonika Bakshi always wanted to be a journalist. She worked on several documentary films for Doordarshan before she moved to television news reporting. Eight years later, she moved into corporate communications because she was unable to cope with the stress of television news reporting and wanted to spend more time with her new-born daughter. Motherhood did not stop her from working, but it did bend her career graph significantly towards sectors outside mainstream media. "It was very difficult to convince people that a journalist is primarily a communicator and, therefore, communications is the most easy thing to handle for us. Everybody sought relevant experience. The key is to believe in yourself. I believed that communications and PR is the best that I could do and went ahead," says Sonika. "It is very important to research well before you decide which sector to switch to. Switching to a related sector is always beneficial. Making a career becomes easy with the acceptability that comes with familiarity with the sector and people working there."
Figuring out your dislikes could be easier than indentifying your likes and a solid self-assessment can help you understand your strengths and weaknesses. Chances are high that your core strength lies in something you like doing. Identify it and add value to it before diverting it to a new professional commitment. It is better if you can look at ways to connect the dots between your professional past and the areas of interest you wish to explore in the future.
Equip yourself with new expertise
Atishay Abbhi is pursuing a mid-career master's in international economics at SAIS, Johns Hopkins University in the US. He is also working for a multilateral development bank on climate change and conflict issues. Atishay's career path to this point was long and meandering. He kickstarted his career at age 18 as a deck cadet with the Merchant Navy. He sailed across the world before he jumped from nautical sciences to political science, thus gaining a solid base for his next job as defence and foreign affairs correspondent of a leading English news channel. Even that could not hold him back for too long. "Space for foreign affairs news in the Indian media was shrinking by the day, salaries had not moved with the market and it was a matter of time to transfer the skills to something more meaningful. My background helped me get a position as a communication officer with the International Committee of the Red Cross (ICRC), where I worked in conflict and natural disaster-affected areas," says Atishay. Although his experience did help him settle down in his new role, as with most organisations, even at ICRC, communications was a support role. "With an intent to make a programmatic difference, as a technical specialist, I decided to boost my skills and go for an advanced degree in Economics, that will give me the hard quantitative skills and analytical approach which is extremely critical in solving key global challenges in developing and low income countries," says Atishay.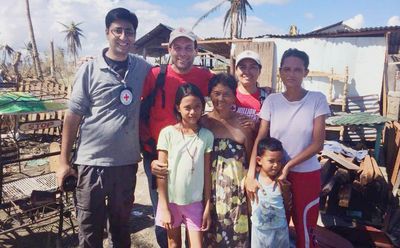 About his career graph, he says, "Even though my career trajectory may seem disjointed, the dots are joined. I have remained within the core area of international affairs—whether through highlighting the issues or doing my bit to address them—as a spokesperson or as a technical specialist. The key is to build on each experience and believe that no experience goes waste. It is how you sell it." Career shift across sectors does not necessarily mean giving up your past professional experiences completely. If you plan smart, it could be a value add to your existing skillset which translates to personal growth as a professional. But that does not play down the fact that major career shifts do come with their own set of expected setbacks. "This is a two-step forward, one step backward process. It is a trade-off between seniority, experience, diversity and most importantly, job satisfaction," he says.
Follow your natural talents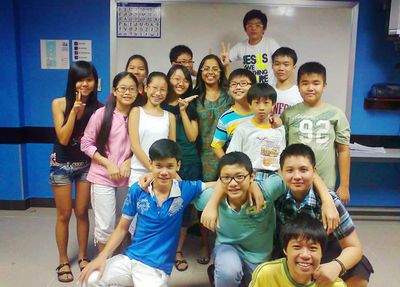 Sometimes it takes an adversity or an extreme situation to bring you face-to-face with your natural talents. After a year-long higher diploma in journalism, Pulkit Vasudha was doing what she loved, reporting for a leading newspaper, when she got married and moved to the US in 2008. Recession had just hit the country and it hit the journalism sector particularly hard. After six months of searching for a suitable job in her area of specialisation, Pulkit decided to move to public relations, though she never enjoyed that work. By then she also realised that she wanted to travel the world and work while she was at it. "So I started looking for careers that would allow me to travel and also where there was no dearth of jobs. And that's how I discovered English as a Second Language (ESL). To make the career switch, I did the CELTA (Certificate in Teaching English to Speakers of Other Languages) in 2009," says Pulkit.
Her first teaching assignment took her to Vietnam. "The foremost challenge was convincing my family about a) quitting a well-paying PR job I didn't enjoy, and b) leaving the [United] States. Who chooses to leave the States, I was told repeatedly. It wasn't until my parents visited me in Vietnam and saw how well I was doing that they finally let go of their persistent pleas that I quit and return to India or the States," she says. She went on to equip herself better with additional certifications and became a CELTA trainer last year. Now based in Riyadh, Saudi Arabia, Pulkit is happy helping her students move ahead in life by improving their English. "When recession hit the journalism industry and all the reporting jobs disappeared, it felt like my career graph had been hit by a truck and stymied prematurely. In fact, it was a blessing because it forced me to reinvent myself and redefine my career graph," she says.
Gain experience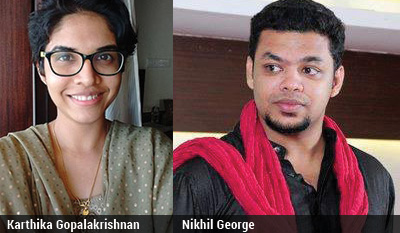 With some people, the decision to shift industries comes easy, especially if they are either clear about leaving their sector for a strong reason or have entrepreneurial plans for themselves. MBA graduate Nikhil George, who wants to launch his own venture before his 35th birthday, recently moved out of his well-established job profile within the childcare sector to try his hands at insurance. Presently, he is working with ICICI Prudential as key accounts manager. According to him, it was the rejection that he had to face at MNCs that prompted him to turn his career graph upside down. "I took up this role to prove to all the HR managers out there that I am versatile and adaptable to any culture," he says. For Karthika Gopalakrishnan, it was professional saturation that lead her to quit her job as a senior correspondent with a national daily and join the Book Lovers' Program for Schools as a storyteller, where she works as a project manager. "I resigned because I had worked very hard in 2011-12 and did not think my work had received its due. I had also reached a level of professional saturation. I didn't think I was achieving personal growth and so I quit," she says. Today, she is glad to have made the move and does not want to return to journalism.
High risk, high returns is the new mantra
Gone are the days when professionals cling to a job, brand, or an industry just for the sake of job security, sense of belonging, professional experience, seniority and other such yardsticks of a successful career. Today, professionals are more confident of themselves and are willing to take calculated risks at all levels of career growth. "Making brave choices can lead us to create a niche for ourselves, while opening up a plethora of new opportunities beyond the education and experience we already have," says Pulkit.
With self-assessment, industry awareness, forward planning and preparedness to move out of one's comfort zone, there is no reason to believe that the choice of a life-long career is a one-time decision. Instead, it is a mindset that evolves along with an individual's personal and professional growths and is an outcome of mature decision-making at various levels. According to Smriti, "It is important to evaluate what your interests and skill set are and how much you are prepared to sacrifice when changing careers. It's never a super smooth transition and it's important not to let a purely monetary led decision impact your choice of a career shift. I would strongly recommend one speak to peers in the industry before moving, to evaluate the professional expectations."
But once you decide, be confident and go ahead. As Ranjan puts it: "It's not as difficult as you might think and it's not as easy as you may imagine. And, if you must break with the past, make a clean break. Don't give yourself room to change your mind and turn back midway."