A look back at the popular food trends of 2016 will reveal the unexpected rise of traditional ingredients from different parts of the world, particularly Asia. Be it Japan's matcha green tea or the Filipino treat Ube or India's own turmeric, this year saw some of the most common regional ingredients carving their space on the global culinary scene. Here are some of the most popular food trends of 2016 that got social media users hungry for more: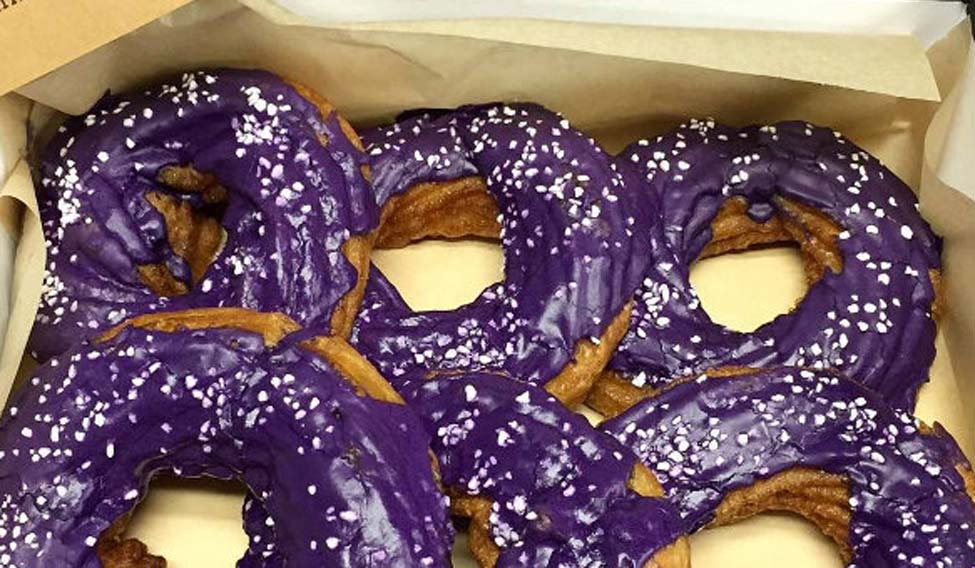 Ube
Ube, pronounced as 'oo-bay', is a yam variety, interestingly dark purple in colour, that is used extensively in the Filipino cuisine. The Philippines' equivalent of a sweet potato, ube entered the hall of culinary fame on social media for its rich colour, smooth texture (after cooking) and unique taste. What makes it extraordinary is the range of non-Filipino recipes it easily fits into and the colour it lends to the dish. According to media reports, the credit for introducing ube to the world of desserts goes to chef Björn DelaCruz of hip Filipino restaurant Manila Social Club in Brooklyn, New York, who made ube donuts for his employees as a snack. The snack evolved into a full-fledged dessert on the last New Year's Eve when he rolled out his famous golden donut with ube-mousse filling that went viral on Instagram. Since then, there has been no turning back for either ube or for the deep purple trend on social media.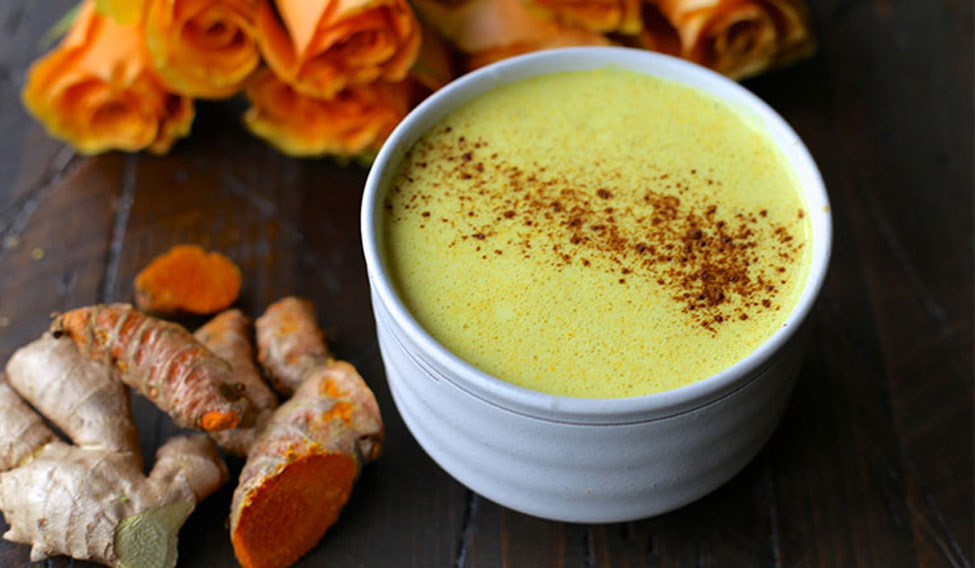 Turmeric latte
If the beautiful golden yellow colour that turmeric lends to food is not a reason good enough to make you want to add a pinch of it to your food, then its numerous health benefits will certainly motivate. Perhaps, that explains the yellow spice's meteoric rise in global cuisine. Turmeric, which has been in use as a medicine in South Asia, especially India, for over 4,000 years, has found cult followers after it featured on Google's Food Trends 2016 report as the 'breakout star' ingredient of the year, and its uses are among the most-searched-for topics on the search engine. Of all the recipes that call for a good dose of the dried root, turmeric latte has become the most popular way to consume the spice. The basic recipe is simple: Steep the dried turmeric root in boiling water, strain it before adding milk and honey to it. Stir well and relish your drink. Of course, you can improvise as you like. Most popular twists to turmeric latte include a pinch of cinnamon powder and some ginger juice for additional flavours, or coconut or almond milk for a vegan version.

Matcha green tea
Green tea is to Chinese what turmeric is to Indians—the secret to good health. Unlike turmeric, you cannot squeeze it into yummy recipes, but have it as what it is, tea. As tea, it is tough to register its subtle flavours until you make it strong, in which case it becomes bitter-bland. While Chinese green tea has been on the list of best health food for some years, a Japanese variant appeared on the scene this year. And what a variant it is! The high-grade Japanese green tea, matcha, takes the health quotient of green tea to the next level. One of world's best-quality teas, matcha green tea is packed with rich antioxidants—equivalent to 10 glasses of regular green tea. And guess what, it is tasty too. Its natural sweetness, creamy texture and earthy notes of matcha green tea blend with dairy products, be it milk, cream or even yoghurt, to perfection. The end result ranges from vibrant green ice-creams to cakes to popsicles to crepes and what not, making it one of the most popular health food items of 2016.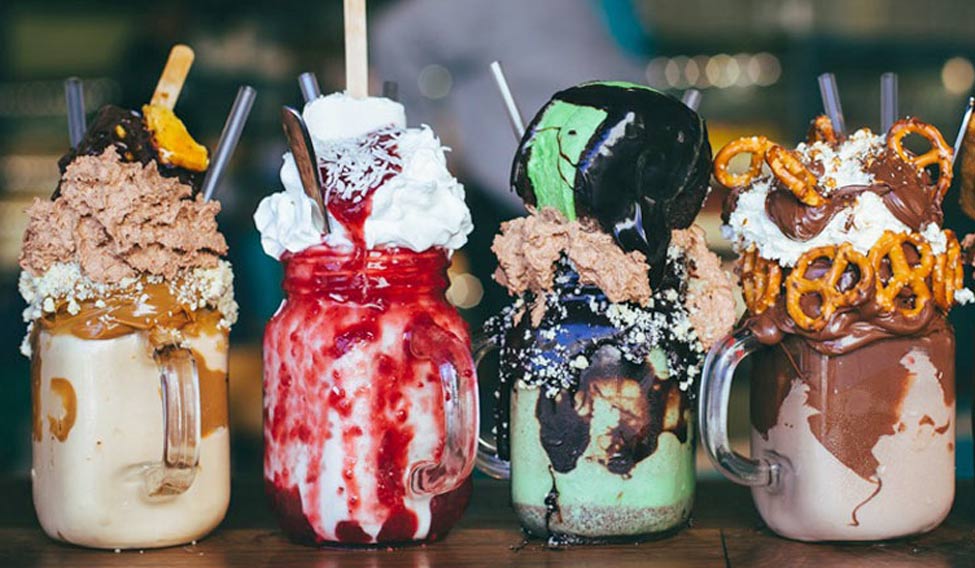 Freakshakes
Though the trend first hit social media in 2015 with Patissez, a bakery and café in Canberra, Australia, gaining overnight stardom for its freakshakes; the drink-cum-dessert made its way into cafe and restaurant menus globally in 2016. Freakshakes are sloppy, over-the-top milkshakes loaded with toppings such as cotton candies, cakes, whipped cream, waffle, cookies, marshmallows and more. This mashup of sweet indulgence took the dessert world's centre stage soon after it made an appearance on social media. The next thing Patissez knew was the growing queue of people outside the cafe, willing to wait for hours to lay their hands on the cafe's crafted milkshake. Others around the world started coming up with their own versions of freakshakes, with pork, chicken, cheese and eggs for toppings.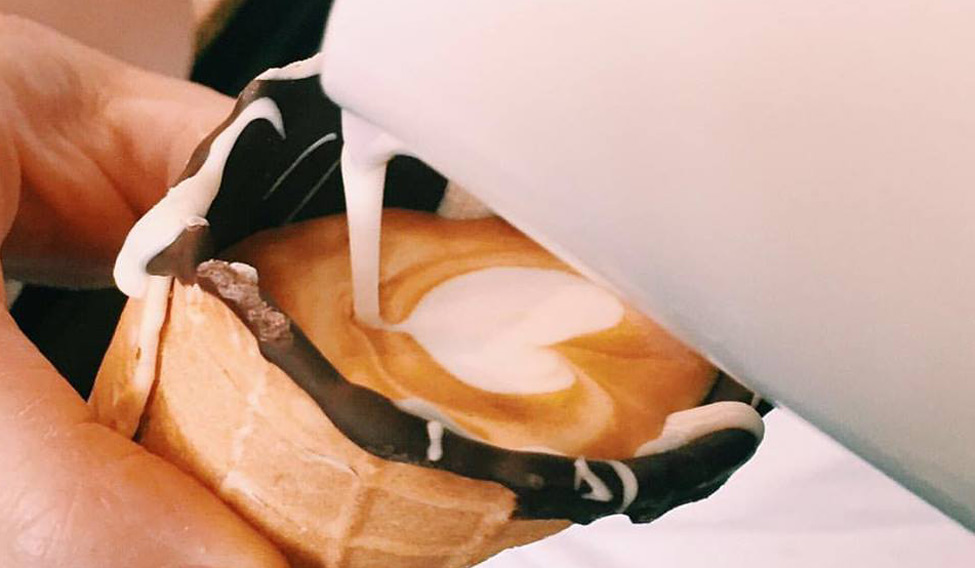 Coffee in a cone
How many pinches of salt would you need to accept plain coffee as one of the hottest food trends in 2016? Trend it did, but not for the drink it is, but the cup, or rather cone, it is served in at a South African cafe. Brainchild of barista Dayne Levinrad of The Grind Coffee Company, Johannesburg, coffee in a cone is a simple idea of serving hot latte in a, well, chocolate-coated waffle cone. The cafe also serves hot chocolate and matcha latte in a cone. A layer of a compound of different chocolates makes the cone leak-proof for 10 minutes after hot coffee is poured into it, which means you have 10 minutes to savour your coffee and cone before it becomes a gooey slush. To make it popular on social media, especially Instagram, Levinrad marketed it with hashtag #coffeeinacone. Although the concept started drawing attention soon after the launch, its popularity sky-rocketed after pop diva Jennifer Lopez posted a picture of her coffee in a cone on Instagram, so much so that many imitators are offering their versions of coffee in a cone in the US.