New Year's Eve is just around the corner, and it's time to plan your holidays for the next year. This time, combine these holidays with exotic marathons to pack an extra punch. Most marathons on every runner's bucket list—Boston, London, Amsterdam, NYC, Tokyo, Berlin, Rome—are flat and competitive. But for those who want something more out of their marathons, like mesmerising views, solitude and loads of fun, sign up for these interesting marathons:

Jungfrau Marathon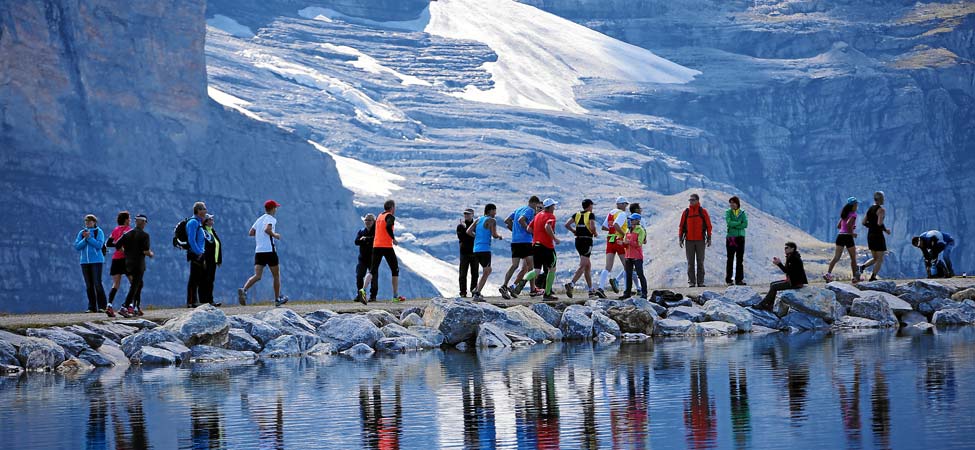 Interlaken, Switzerland | September 2017 | Registrations open February 2017
Training requirement: Intensive altitude training
Run beside magnificent Swiss Alps—Eiger, Monch, Jungfrau—with snow-capped peaks, the clear, glittering Lake Brienz and clean, pollution-free routes. But the breathtaking view come with a price: this mountain marathon is perhaps one of the toughest in Europe, one that would need immense training. While the marathon starts on flat ground for the first leg of the 42km trail, it ends at an altitude of 2,100m, a gradual climb. Mostly Swiss runners participate, mainly because of the challenging heights.

Niagara Falls International Marathon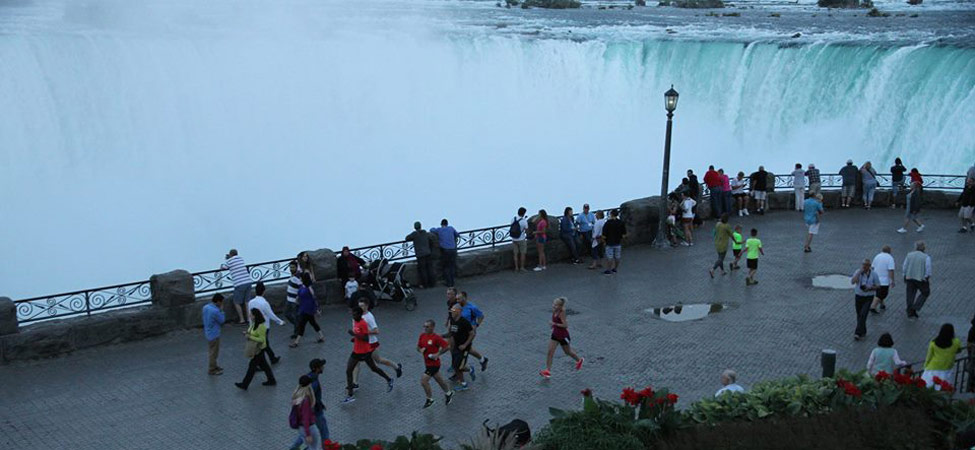 Niagara River | October 2017 | Registrations open
Training requirement: Standard training
This magnificent cross-country marathon starts at Buffalo, New York, and ends at Horseshoe Falls, Ontario. It goes along the Niagara River, and leads into Fort Erie (in Ontario) through the Peace Bridge. However, you need to get your visas in order for this race, and carry your passport along while running. The half marathon, 10km and 5km races are all on the Canadian side. Facing a recent decline in popularity of late, the organisers of the Niagara Falls Marathon stepped up their game this year, and included more entertainment opportunities during the trail. For those interested in an ultra-marathon, the 50km Niagara Falls Ultramarathon in Ontario is in June next year.

Intertrust Cayman Islands Marathon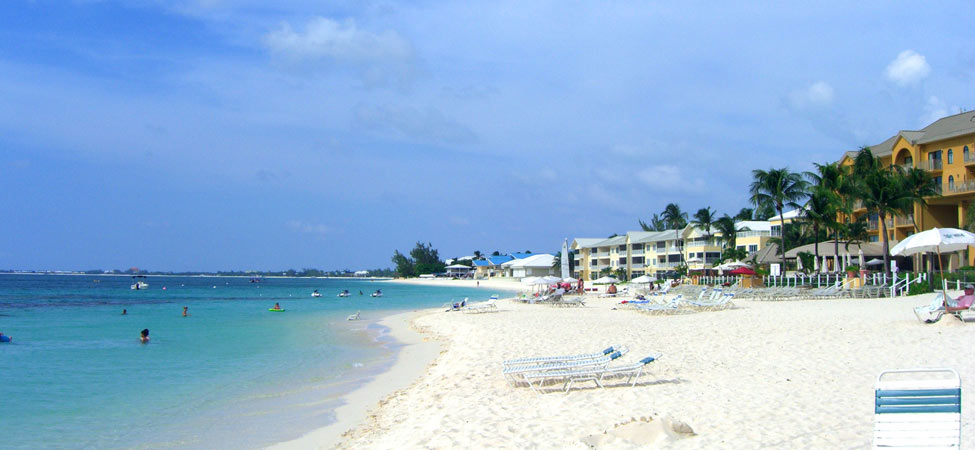 George Town, Cayman Islands | December 2017 | Registrations open
Training requirement: Standard training
Pack in a relaxing beach vacation and a simple, refreshing marathon run on a modern Caribbean island. The marathon course at Cayman Islands is flat, and courses alongside the coast. The only inconvenience might be the humid weather, but there are water stations throughout. The marathon starts at 5 am, when the sun's still down, making for a unique experience. While there, check out the numerous pristine beaches, walk along dramatic reefs, and go snorkelling or scuba diving.

Tenzing Hillary Everest Marathon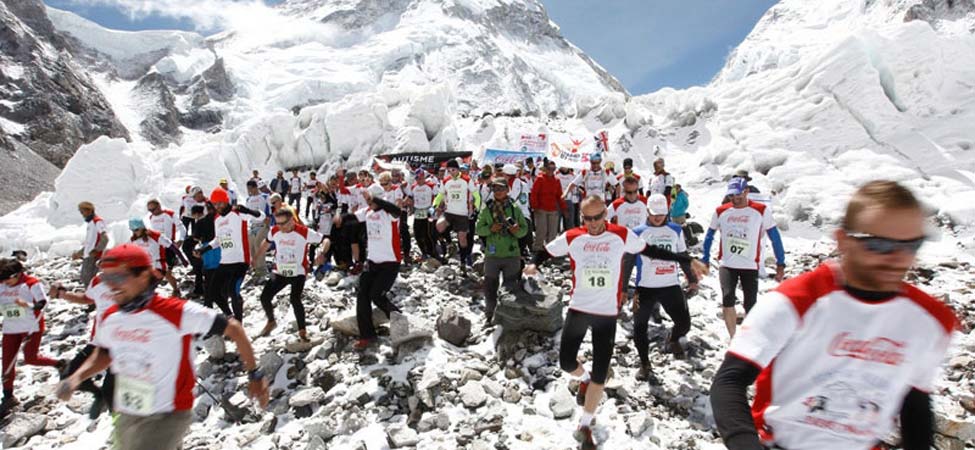 Everest Base Camp, Nepal | May 2017 | Registrations open
Training requirement: Intensive altitude training, acclimatisation
The Everest Marathon has earned itself the name and reputation of being the world's highest marathon. With the start point at Everest Base Camp at around 5,300m, the course finishes at Namche Bazaar, 3,400m. After a short flight from Kathmandu to Lukla, the trek to the race spot begins. You get a chance to view the majestic Everest peaks, lush forests and valleys from 5,545m at Kalapatthar during this trek. The course of the marathon itself is rough, and you need this early trek to get used to it. The organisers recommend a three-week stay in Nepal, which includes sightseeing tours and treks designed to prepare you for the marathon.
Patagonian International Marathon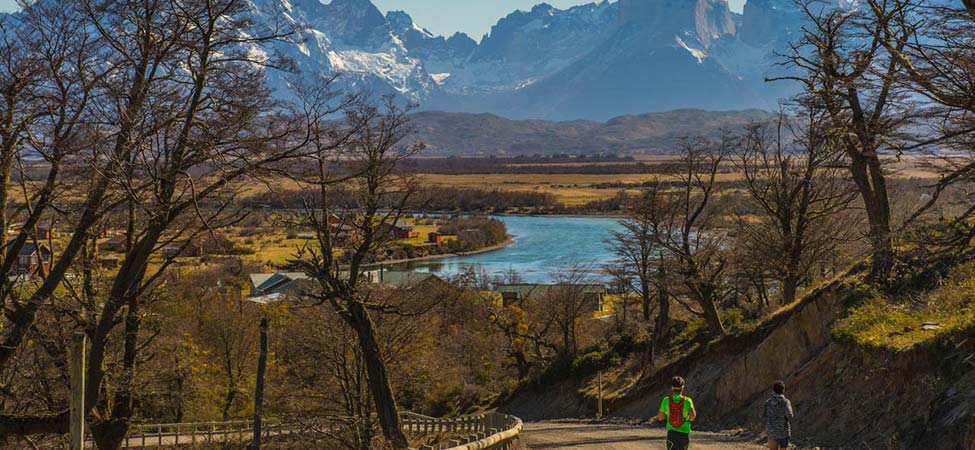 Patagonia, Chile | September 2017 | Super early bird registrations on
Training requirement: Altitude training
One of South America's least populated, untouched regions, Patagonia is renowned by hikers and adventurists for its mountains, glaciers and true-blue lakes. The marathon, which first began in 2013, has 10km, 21km and 42km trails, with gradual heights (around 2,500m) and lows. Getting there itself involves long flights and bus rides. The marathon organisers aim to raise awareness about conservation efforts and the local flora and fauna, which runners get to see on the trail.

Marathon du Medoc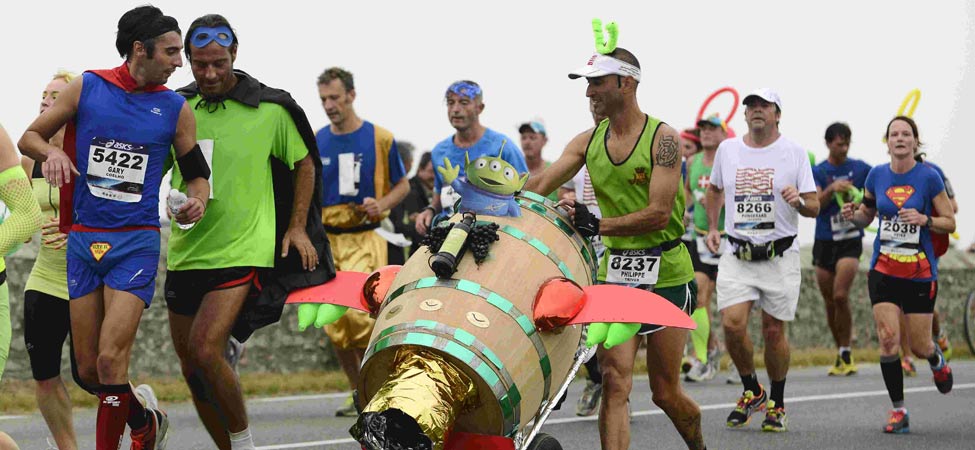 Medoc, France | September 2017 | Registrations open March 2017
Training requirement: Can you dress funny, eat cheese, drink wine, and run?
The mother of all boozy races around the world, the 42-km Marathon Du Medoc is a laid-back, fun run set among the beautiful vineyards in Medoc, near Bordeaux. There are wine breaks in between, where participants taste one of 23 kinds of vintage wines and treat themselves to cheese, oysters and even ice cream. There's also a pasta party the night before with more wine and carb-heavy food, to set you up for the next morning. Make sure you bring a wacky costume along to go with the theme, and maybe some pills for the eventual digestion problems.