In a time-crunched lifestyle, preparing and eating healthy meals at home goes for a toss. It either involves waking up earlier than usual to cook, or resorting to processed, factory-made ready-to-eat meals.

Increasingly, many urban dwellers are waking up to the possibilities of meal-prep, or preparing meals for the week. It is also called freeze-cooking, because it involves freezing batches of meals in serving-size boxes.

As a concept, meal-prep has been around for longer in countries abroad. In India, freshly cooked, warm meals are more the result of a tradition—a wifely duty. However, meal-prep ensures the same warmth and freshness, besides saving up time. It's also a good way to keep a log of what one eats on a weekly basis, and avoid over-eating. Customising meals based on individual family preferences also becomes easier.

One of the biggest concerns is if the food will be fresh and as nutritious as making it just before consumption. Mumbai-based food stylist Shradha Nambiar, who meal-preps for weekdays and cooks fresh meals on weekends, says that everything stays fresh for longer if frozen. "The ancient rule book says that food becomes unfit for human consumption three hours after meals are prepared," she says. "Given that theory, we'd all go hungry considering how busy and consumed our lives have become." But that can be overlooked, she adds.

Archana Shenoy, a student of digital marketing at NYU, agrees. "Taste may not be as perfect as freshly cooked food, but at least they're healthier than ready-to-eat packaged meals."

Nambiar has a host of dishes that she meal-preps, including wet masalas, sea-food dishes, lentil curries and chicken. "I keep cut veggies refrigerated, since freezing and thawing makes veggies watery and moist," she explains, "But meat, sea food and certain curries, when frozen, are long lasting."

"I feel that meal-prepping is great for people who have a busy schedule and would prefer home-made food to stay healthy," says Shenoy. Among her list of meal-prep ideas are stuffed parathas, rasam, carrot halwa and sambar, which she refrigerates.

Here are a few things to keep in mind about meal-prep and how to do it: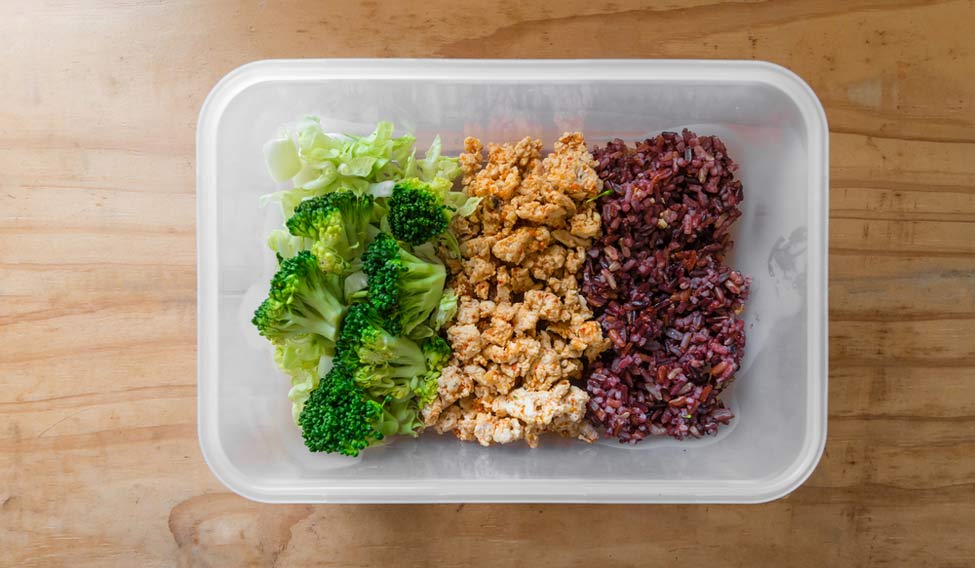 Take time out on a Sunday to prepare batches of meals
Take a look at what's in the refrigerator and prepare a meal plan for the week. Do this even if you're planning to meal prep only one meal in a day. Having a weekly plan helps reduce wastage of food, time and money. Start small, experimenting with one dish for a week.

Freshness of food depends entirely on timing
The quality and freshness depends on when you freeze or refrigerate the food after cooking. Wait for it to cool down to room temperature, and then freeze, to retain its freshness, says Shenoy.

Put meals in serving-size containers
Nambiar uses plastic containers for freezing, and air-tight containers for refrigeration of diced vegetables. For easier access and less time spent on thawing, pack meals into serving-size boxes, each for one day. You can also get reusable, colour-coded meal-prep boxes online. According to Shenoy, zip-lock bags and wraps help consume lesser energy. But remember, the containers and bags must be air-tight to ensure longer shelf-life. Avoid using glass as it does not freeze well.

Get your pens and stickers out to label the food
Mention what the dish is, the date it was made and the day it is to be consumed. If there are multiple people, label the food by names. Also, mention any heating, thawing or consumption instructions. It is important to consume food within five days of making it.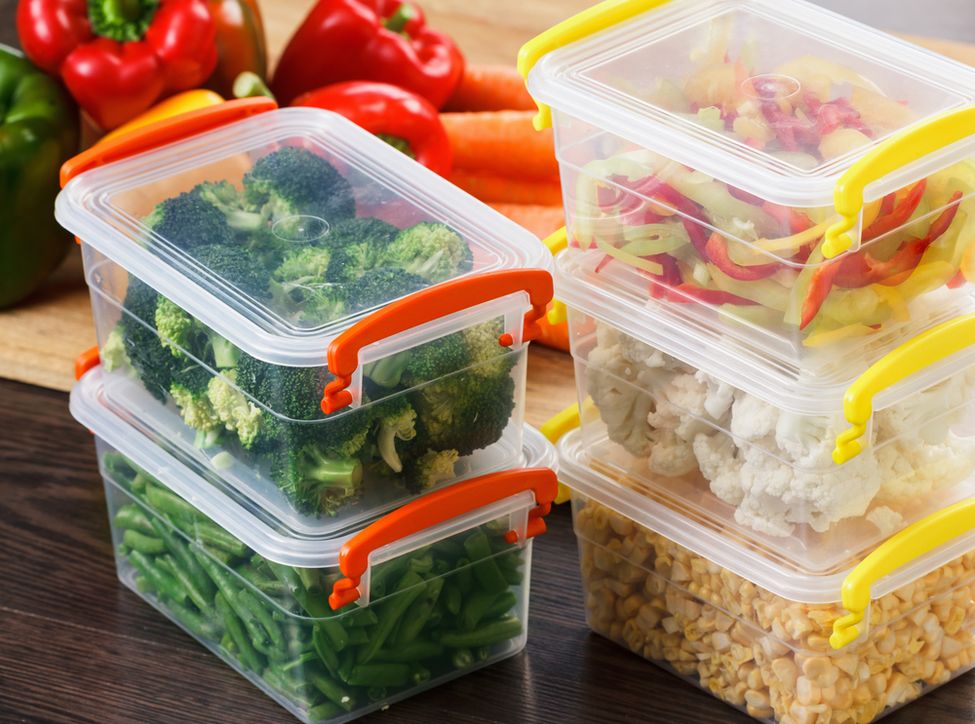 Avoid eggs, chapati, milk-based dishes
Chapati, roti and such items tend to harden when they're refrigerated and reheated. A possible solution is to buy half-cooked chapatis and heat them before the meal. Besides this, potato dishes don't seem to do too well, according to bloggers, as well as eggs, milk- and coconut-based dishes. Says Nambiar, "Food that I would definitely not use for meal-prep would be chopped onions (because of bacteria multiplication), boiled frozen potatoes, cut bell pepper, and cut herbs."

What to freeze and what to refrigerate
Most of the common dishes within the Indian cuisine can be frozen, including wet gravies and rice. From sambar to chicken curry and dals, pulao to bisi bele bath, there's no dearth of dishes you can freeze. For dry subji or vegetable fry dishes, it is better to refrigerate raw, diced vegetables that you can cook before the meal. Shenoy says that she freezes parathas, covered in aluminium foil. "All the other curry-based Indian dishes can be placed in a refrigerator," she suggests.