The entire erotic post cards in Dr. Prakash Kothari's collection were donated by an 80-year-old Parsi gentleman. "He was afraid that his children would discover the colourful aspect of his personality after his death,'' says Kothari.
A 7,500-year-old stone sculpture, excavated from Tell Bouqras in Northern Syria, one of the earliest human settlements in the world, depicts male masturbation. The masturbating ancient man is surrounded by other such articles, capable of arousing desire, at renowned sexologist Dr. Prakash Kothari's sea-facing apartment at Marine Drive in Mumbai.
Kothari's residence is home to some very rare pieces of erotica. "I have more than 750 erotic objects out of which 50 are around 2,000 years old. You may not be able to find such a vast collection in any erotic museum in the world,'' smiles Kothari who has in his possession some of the last sketches of Pablo Picasso as well.
The diversity of materials used in his collection is mind boggling. Bone, ivory, stone, terracotta, metal, wood and paper have been used to capture the erotic urge.
Collecting erotica has been a huge learning experience for Kothari. "One of my patients, a Japanese girl, couldn't enjoy sex because of genital incompatibility with her husband. She used to have severe pain while trying to accommodate her African husband's 11 inch penis. African men typically have large penises,'' says Kothari.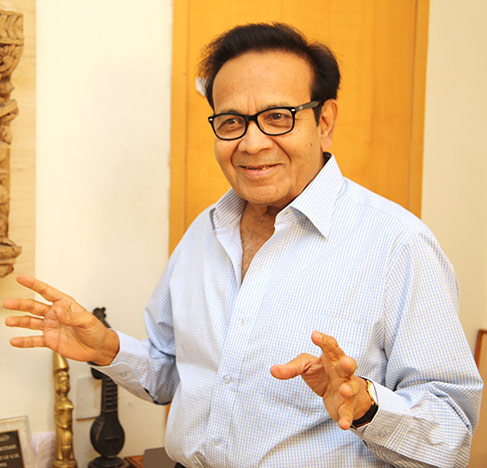 Kothari prescribed her Indrani Asana, which has been depicted in one of the works in his collection. "In this position, the woman rests her leg on the man's chest which allows her to limit closeness. My patient tried it next time and it worked. I could handle the case well, thanks to erotica,'' says Kothari.
Works depicting Elephant Asana which is recommended for people with obesity and Utfullak Asana which allows deeper penetration and helps in conception also form part of Kothari's collection.
One of the most mischievous pieces in the lot is a work from Japan. "At the first glance, it appears to be an innocent looking face. But a closer look shows nude female figures. There is nothing innocent about it,'' chuckles Kothari.
Kothari started his affair with erotica in 1980. "After being elected as the president of the World Congress of Sexology, I was asked to organise an exhibition of erotic art along with the conference,'' recalls Kothari.
Knowing that it would be a stupendous task, Kothari sought the help of renowned author and art historian Mulk Raj Anand. "We met at Anand's Colaba residence over a cup of coffee. He gifted me some erotic Kangra paintings to kick start my collection.''
Kothari would go in search of erotica whenever he went abroad. He would buy works from flea markets and antique shops. Some were gifted to him by his patients.
The Syrian stone sculpture of the ancient man was given to him as a token of gratitude by a patient who used to feel severely guilty about masturbation. Though he had consulted several sexologists before, no one could convince him that masturbation is normal. It took Kothari just a few sessions to cure the patient of guilt. A few days later, Kothari got a gift box containing an erotic sculpture purchased from the Royal Athena Galleries, New York, with a thank you note. "Even in that ancient withered stone, desire is evident,'' says Kothari. "It could be one of the oldest erotic pieces in the world,'' he adds.
The entire erotic post cards in his collection were donated by an 80-year-old Parsi gentleman. "He was afraid that his children would discover the colourful aspect of his personality after his death,'' says Kothari.
Among Kothari's favorites in the collection are an erotic comb dating back to 17th century, the Kangra paintings, an 18th century wine glass from Rajasthan and a carved piece in ivory showing Kama Sutra positions.
The ones which fascinated me the most are Ankit Patel's sculpture in white marble titled 'The Union' showing a man and woman lost in a passionate kiss, Venezuelan artist Miguel Arguinzones' terracotta work depicting an entwined couple, a copy of Kama Sutra in Oriya written on palm leaves dating back to 18th century and a napkin ring made of bone.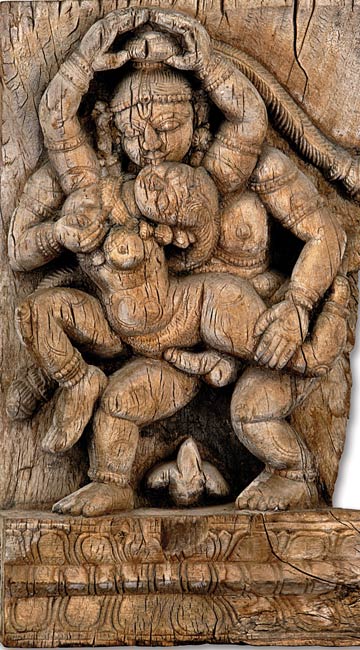 Does Kothari prescribe erotica to his patients? "I do. There is no harm in seeing an erotic painting or a sculpture to arouse desire. These works of art are psychological aphrodisiacs. They are easily available too,'' says Kothari. But he also sounds a word of caution. "I wouldn't recommend erotica for someone who is not sexually educated. These works, which depict men with very long penises, can give a sort of complex to one with a smaller penis. He might make comparisons which will only serve to paralyse his sexuality."
Kothari's collection seems to have a mass appeal. A movie on these erotic objects was recently screened at the 22nd World Congress of Sexology held in Singapore and the audience were impressed. Many of them wanted to know more about the ancient history of the works of art.
All the works in this exquisite collection have been authenticated by experts like Dr. Sadashiv Gorakshakar, Dr. Sridhar Andhare, Dr.M.K.Dhavalikar and Prabhat Tandon and hence it was easier for Kothari to explain their whereabouts.
Kothari has been thinking of donating his collection of erotica to the government. All he needs in return is an assurance that they will be maintained well. If the government doesn't take it up, he might give it away to somebody who can make a museum of it and enhance the collection further.
However, the buyer will have to pass an aptitude test. "Whoever wants to keep my collection has to prove that he is really passionate about it,'' he says.
What would be the price of the entire collection? I ask.
"It is priceless,'' quips Kothari with a wink.