A warm bowl of oatmeal packs many nutrients, including protein, healthy carbs, and dietary fibre. It can keep you satiated and charged up for a long time, and is great for weight loss. But, for many people who don't like oatmeal, even the benefits cannot trump its gooey texture or bland taste. However, there are ways to work oats into your diet, beyond regular oats-in-milk or porridge.

A quick look into what kinds of oats you will need, first. Oat groats refer to the whole oat kernel. It is uncut and takes about an hour to cook. Steel-cut oats refer to cut oat kernels, and take up to 20 minutes to cook. Regular, old-fashioned oats are rolled oats, which is made by rolling oat flakes. The more refined version of this is instant oats, which is widely available and inexpensive. These thin oat flakes take less than 10 minutes to cook. For most recipes, instant or rolled oats work best.

Including oats in your daily diet has a positive effect on the heart as it lowers cholesterol, reduces blood pressure and stablises blood sugar because of a low glycemic index. It is great for the skin, as it combats dry, itchy skin and traps moisture.

Swapping unhealthy ingredients or simply adding the humble but powerful oat to your daily dishes can make a huge difference to your diet. Here are a few ways to get started:

Smoothies and shakes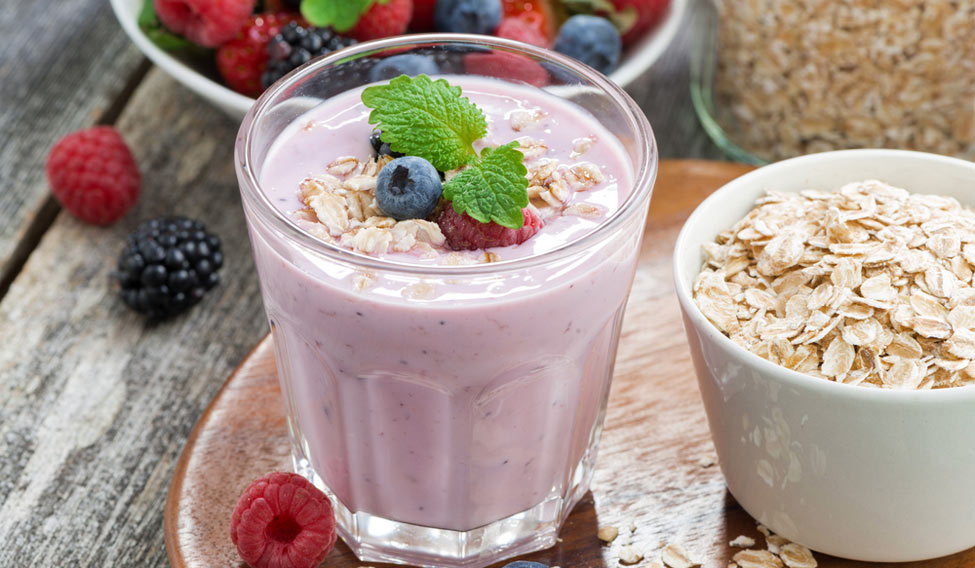 Oatmeal smoothies are a great start to the morning, better than the relatively-unhealthy cup of coffee. It works for those who are pressed for time in the mornings. Just add rolled oats, Greek yoghurt (or low-fat milk), chopped fruits such as banana, blueberry, melons or strawberry, nuts, almonds, and blend. Fruits act as a natural sweetener, so skip the sugar. For an extra zing, add cinnamon. In just five minutes, you have a protein shake, low on calories, that will energise you instantly.

Oats in Indian breakfast dishes

You don't have to give up on Indian morning favourites like poha, pongal, or idli-dosa to make way for oats. Instead, Indianise oats to suit your taste. Add oat flakes (slightly wetted, but not washed or soaked in water) and poha to sauteed onions and spices. For pongal, roast the oats, and cook dal till it is mushy. Add the oats to the boiling dal, along with standard pongal seasoning. To make dosa, uttapam or idli, add ground instant oats to other dosa ingredients (like rice flour) to blend the batter.

Make guilt-free sweets and cookies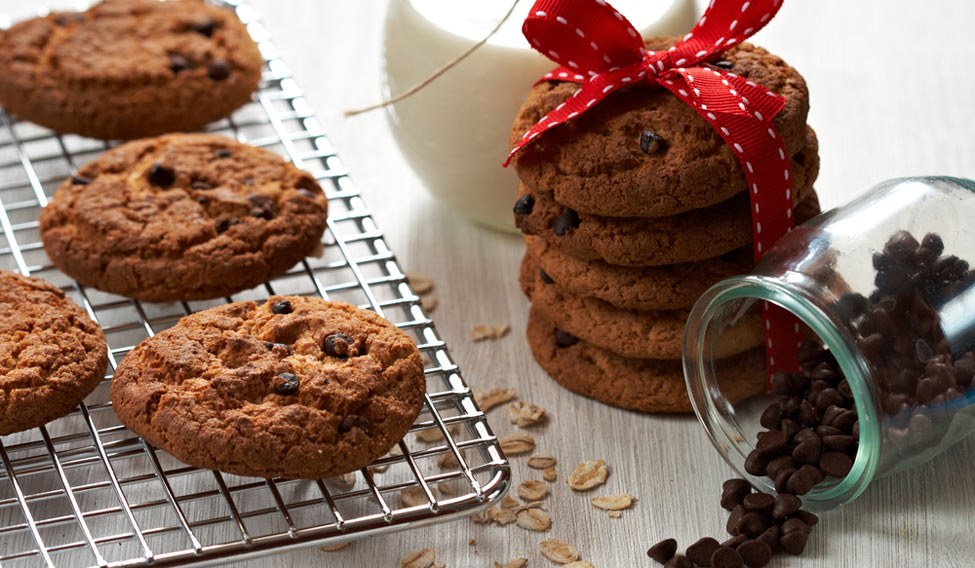 This Diwali, try including oats in laddoos. For instance, a combination of coconut and jaggery go well with finely ground roasted oats. Experiment with sesame, dry fruits, nuts, dates, rava and even ragi. You can also add uncooked oats to cookie dough, along with chocolate chips, bananas, and raisins. Swap refined sugar for jaggery (for Indian sweets) or brown sugar and for once, you won't feel guilty to eat more than one.

As an alternative to bread crumbs
Using cornflakes as an alternative to bread crumbs for pan-frying dishes is all good, but oats are a healthier option. Bread crumbs have more sodium and half the fibre than oats. Grind rolled oats or instant oats to a fine powder. You will need a quarter amount lesser than the measure for bread crumbs. Season with thyme, pepper, or garlic powder for taste. Store for later use, up to six months. Swap cracker crusts for pies with oatmeal crusts for an oatmeal cookie flavour.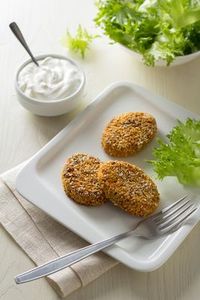 Make cutlets and pakoras healthier
If you dread the oil and corn flour in cutlets and pakoras, oats can come to your rescue. Add dry roasted oats to your cutlet mixture of potatoes, meat or vegetables. Use finely ground oats to replace corn flour for coating before shallow frying. For the pakora, either roast oats or soak in water for a while and drain, before adding it to the mixture of spices and besan flour. While you can't discount the amount of oil you consume, you can at least have a snack that's filling and a tad bit healthier.

Oat flavoured rotis, cakes and breads
By now, you get an idea of how versatile the simple oat is. Just as jowar or bajra is used as flour to make rotis, oat flour can be used along with regular wheat flour. It does not affect the softness and texture of the flour, and is easy to make and store. Use finely ground instant or rolled oats and wheat flour in the ratio of 1:3 to make rotis, phulkas or parathas. Similarly, oat flour is a healthy substitute for regular flour for baking cakes and bread. It tends to be a little sweeter than regular flour, but the overall taste remains the same. Due to the lack of gluten in oats, you will need to add more yeast or baking powder to make the dough rise and feel elastic.

Energy bars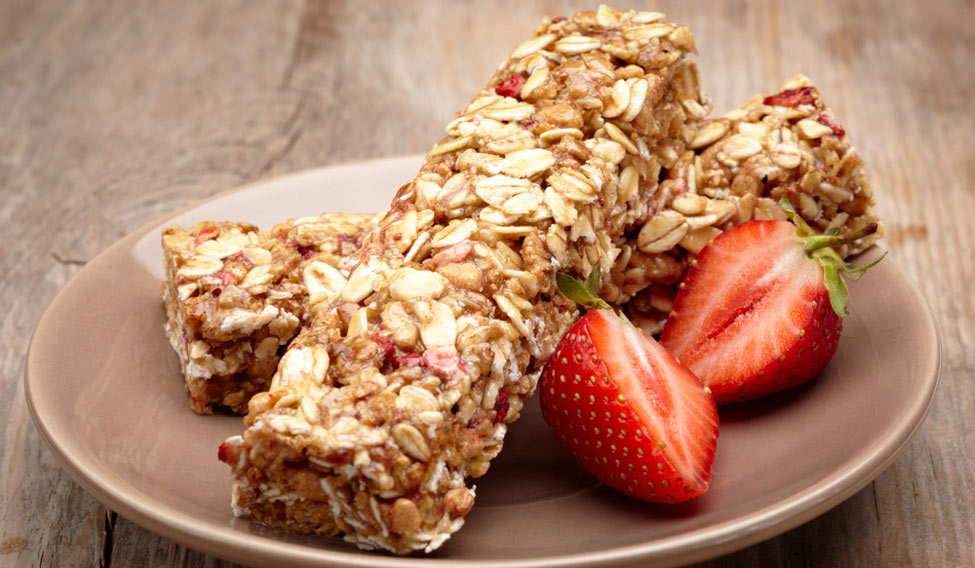 Skip the factory-packed energy bars with processed ingredients, and make your own to-go breakfast bars. These no-bake bars can include combinations of nuts, raisins, peanut butter, maple syrup, honey, cinnamon, vanilla essence, chocolate chips, and chia, flax or pumpkin seeds. To make the ingredients stick together, use dates (heat in a saucepan till it becomes loose) or a mix of peanut butter-honey. Press the batter into a baking tray and let it cool for a few hours. A batch of these delicious energy bars can last a week—if you can stop yourself from eating them all at once, of course.