While Apple thought naming their operating system versions after the big cats–Tiger, Jaguar, Leopard, Lion–was cool, Google decided to sweeten things up with its confectionery-themed codenames in alphabetical order for the Android OS versions. Brian Swetland, staff at Google, has talked about how they started off with a rather bland name, Alpha, for Android 1.0, but switched to naming them after, what they call, tasty treats. The rest is, well, sweet history.
Since it would be fun to go back in time to chew over all of Google's tasty treats, we are deconstructing these popular confectioneries for the uninitiated. Let's do this slice by slice.
Petit Four or Beta (Android 1.1)
It all began with Petit Four, the internal codename for the Android version 1.1. This was much before someone came up with the idea of going by the alphabetical order. Petit Four, which means 'small oven' in French, are tiny cakes covered in marzipan or fondant, either glazed or iced. Some of them are little eclairs, bonbons, cookies, delicate meringues and petite macarons. These bite-sized exquisite pastries take a special kind of will power to not finish it off in one sitting.
Cupcake (Android 1.5)
Remember that moment on television where the Sex and the City character Carrie Bradshaw bit into a pink-frosted cupcake from the iconic Magnolia Bakery? She carefully peeled off the butter sheet, while talking about her cute crush, and digged her teeth into the frosting. Cupcake morsels sat on the edges of her mouth, waiting for their turn to be eaten. Remember? These tiny individual cakes baked in pretty cup-shaped moulds have changed how the world looked at desserts. And the toppings? From buttercream frosting, ganache, petals, edible flowers, and heart-shaped sprinkles on top, you are only beaten by your imagination.
Doughnut (Android 1.6)
Homer Simpson loved this confectionery so much that he actually did not mind being kicked into doughnut hell. It was instead, paradise. And Liz Lemon told us the secret to eating a great doughnut: microwave them. While I write this, doughnut ice cream cones, doughnut burgers, and 24 carat gold doughnuts have already gone viral. This classically ring-shaped, fried dough is either coated in sugar or glazed with a sugar coating, filled with jelly, topped with sprinklers, or slathered with ganache. To echo Homer's words, "Mmmm… doughnut!"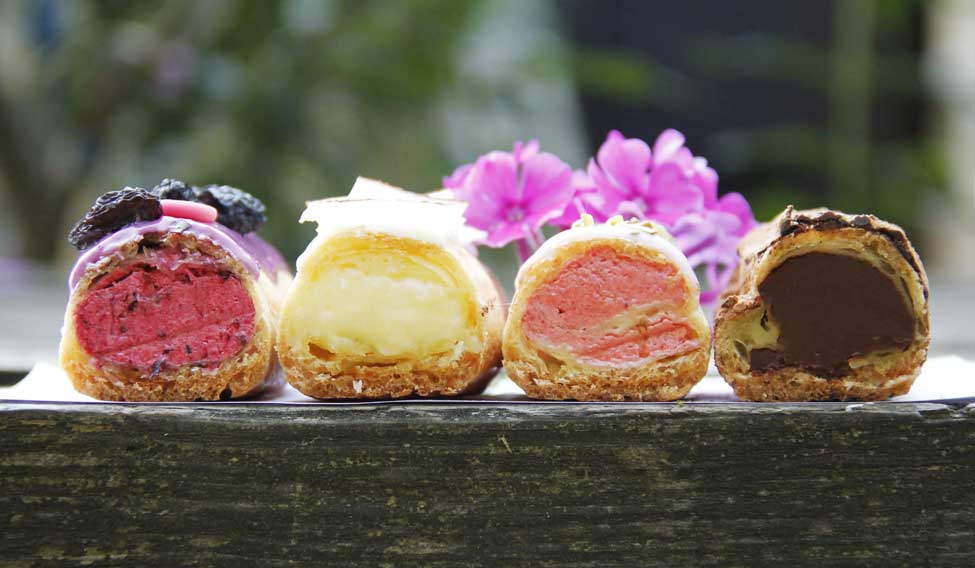 Éclair (Android 2.0/2.1)
The French enticed everyone, as they always do, when they introduced èclairs to the world. And when George Constanza from Seinfeld found a half-eaten èclair in the garbage and proceeded to pick it up to eat, he was promptly forgiven. Éclairs are baked pastries—specifically, feather-light choux pastries that is stuffed with cream or pastry crème, and coated with glazed chocolate on top. In France, where they are revered, glamorously decorated èclairs also walk the ramp at the Paris Fashion Week. Fancy, isn't it?
Froyo (Android 2.2)
A neat, soft swirl of frozen yoghurt–now you know where the word 'fro-yo' came from–all the way to the top. A dozen-plus flavours, everything from cake batter to pomegranate. And with toppings like mochi cubes that sit so perfect on the swirls, to huge chocolate covered waffles, the froyo frenzy is not going to die out any time soon. Froyo is a tangy tart dessert that's more like an ice cream, but without the cream. Some varieties of froyo has yoghurt blended with an ice cream base–milk, cream and sugar.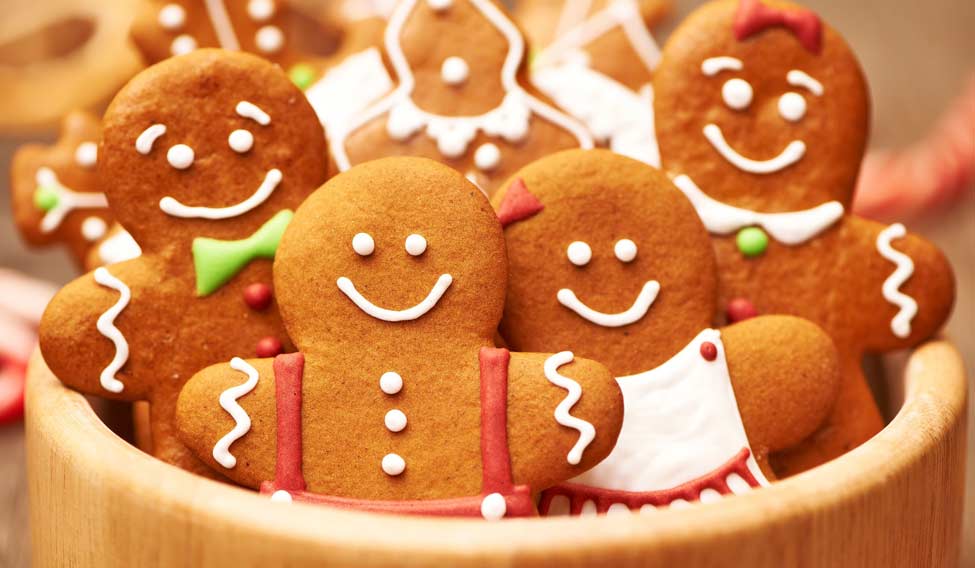 Gingerbread (Android 2.3)
The smell of freshly baked gingerbread could soak you in warm memories of Christmas. Much like Hansel and Gretel getting lost in the woods and lured in by a large gingerbread cottage, the spices will blend in and lure you into an adventure. This festive treat is a ginger-flavoured soft cake–or a crisp cookie, or even spicy thick bread–sweetened by molasses and laced with spices such as cloves, nutmeg and cinnamon. The Gingerbread Man, a popular cookie, is decorated with royal icing and dusted with powdered sugar. If you are a fan of delicately spiced treats, you would love a good flavoursome gingerbread.
Honeycomb (Android 3.0/3.1/3.20)
Technically, honeycomb is a flat piece of natural hexagonal wax cylinders made by the honey bees to store the sweet nectar they gather from flowers. If you can manage to stay clear of bees, dead or alive, you could eat raw honeycomb; chew on the wax and once the flavour is done with, you may spit it out the rest. Or you can extract your own dessert, honey, to coat your cakes and biscuits in natural sweetness, platter it out with your favourite cheeses or just to indulge in a spoonful of it in your mouth. Or how Winnie-the-Pooh likes it—you know, "honey and condensed milk. But don't bother about the bread, please."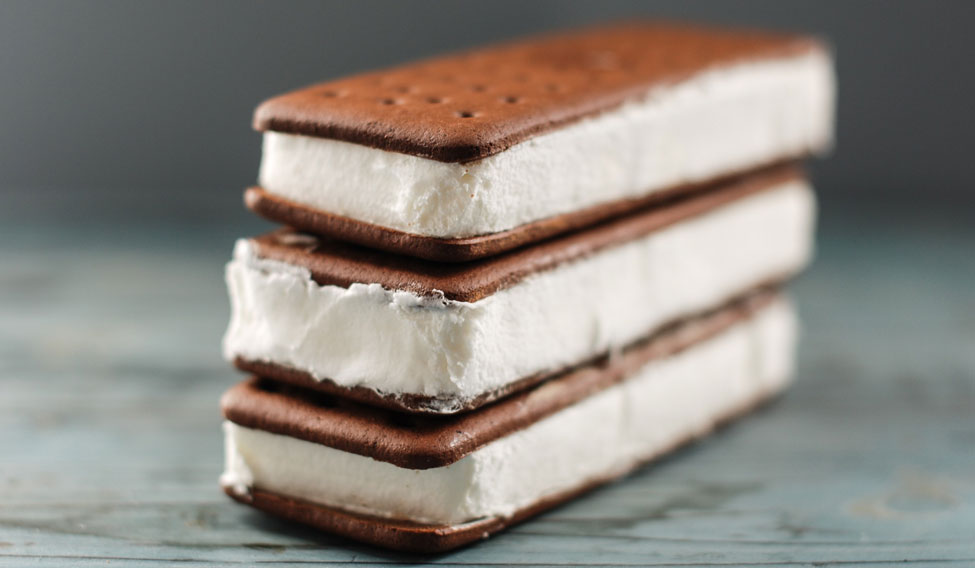 Ice Cream Sandwich (Android 4.0)
Picture this: A warm, chewy cookie that sandwiches a dollop of cold, creamy ice cream. You bite into the crumbs and then swim deeper into delicious milk and cream. You have the perfect mix of texture and taste. There, you have an ice cream sandwich. What an ingenious idea for dessert! Popular ice cream sandwiches are usually rectangular in shape and are made of chocolate biscuits. But nothing's stopping you from making this treat at home with your favourite cookies and ice cream flavours. To take the experience of relishing an ice cream sandwich to the next level, go ahead and dip it in chocolate sauce before you bite into it. Or, how about salty crackers with ice cream?
Jelly Bean (Android 4.1)
Multi-flavoured and colourful kidney bean-shaped jelly candies, coated with a glossy, hard exterior, jelly beans are straight from the candy heaven. Story goes that the gelatinous interior was inspired from the popular Turkish Delights, a chewy Middle Eastern candy that's tossed in powdered sugar. Now, jelly beans come in the weirdest of flavours such as Tabasco, ear wax and rotten egg. We don't know if the jelly bean's claim to fame was its trip to space, supported by American president Ronald Reagan, to surprise the astronauts, but we can vouch for the continuing popularity of these tiny sugary treats.
Kit Kat (Android 4.4)
Let's have a break, said Google. Who can forget the iconic jingle, the red wrapper with the silver foil underneath? These beloved sticks of wafers came in two, and sometimes four, covered in chocolate. Fun fact–the crumbly chocolate-like filling in between the wafers are actually all the imperfect Kit Kats from the production line, mashed up into a paste. While Tokyo has an exclusive Kit Kat store, Japan takes the cake with its sake and soy sauce flavours and a Kit Kat that can be baked.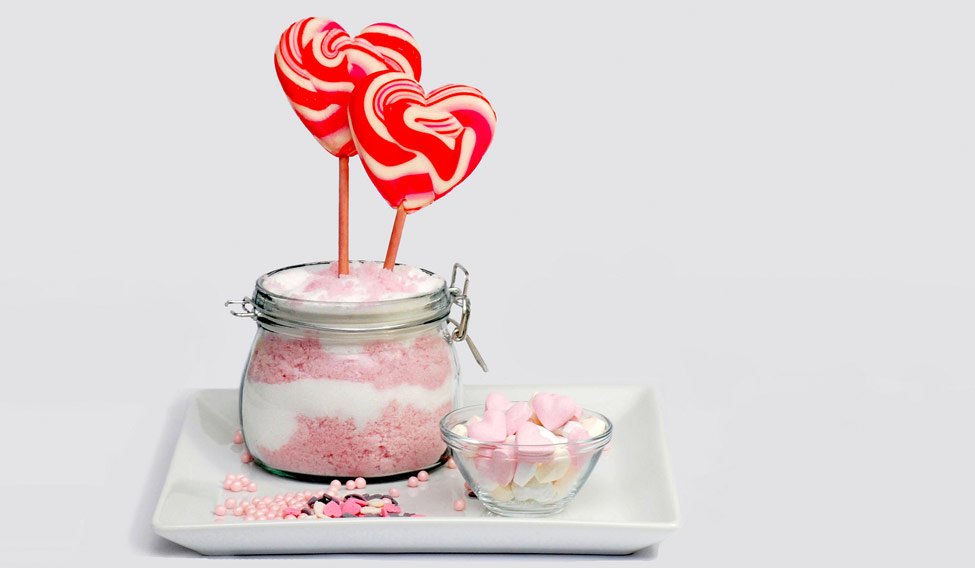 Lollipop (Android 5.0)
Also called lollies and suckers, a lollipop is simply a candy on a stick. How much easier can eating a candy get. These boiled sugar hard candy sticks come in different flavours, colours and sizes. One of the most popular lollipops are the candy canes that are twisted and rolled into a circle. Some of them also come with a special treat in the center—juicy gum. Pop one into your mouth; nothing can take you back to your childhood like lollipops.
Marshmallow (Android 6.0)
Imagine nibbling on a piece of heaven. Marshmallows are fluffy, puffy, chewy clouds of thoroughly whipped sugar-water-gelatin concoction. If you're tired of gobbling up marshmallows as it is, then this airy candy can be dunk in hot cocoa or roasted and toasted on a skewer to enjoy. You could also melt the marshmallows and sandwich it between two crackers with some chocolate and voila, you have S'mores.
N for...?
And as the world awaits the latest Android OS release, how can we walk by and not talk about one of the contenders for its new codename, the beloved snack from Kerala, Neyyappam. This ghee-laden, deep-fried sweet pancake made of rice flour and jaggery is perfect for rainy days, combined with a steaming hot cup of tea. The toasted coconut bits add that perfect crunch. We can't help but picture a gigantic Neyyappam figurine standing tall (and round) on the lawns at the company headquarters in California, alongside other tasty treats.
Looks like Google is not done making you smack your lips. So who's vouching for Neyyappam?