As a teenager, he watched Hollywood star Arnold Schwarzenegger in the movie Commando. Overwhelmed by the star's physique, he hit the gym to be a bodybuilder. Nine years later, he is a star in the making.
On September 30, G. Balakrishna of Bengaluru won the 'Mr Asia 2016' title at the continental bodybuilding championship held in Philippines. The event saw 250 athletes—150 male and 100 female—from over 13 countries competing across five categories: athletic, fitness, men's physique, master and bodybuilding.
For starters, Balakrishna, 23, has won 48 awards including Yuva Bharat Shree, Bharat Uday, Bharat Kishore, Bharat Kumar, Open-State Karnataka Championship, Mr Shresta Karnataka and the prestigious Mr India title (seven times), before his international debut in 2010, when he bagged the Mr Universe (under-24) title held in Germany. In 2013, he won the title again.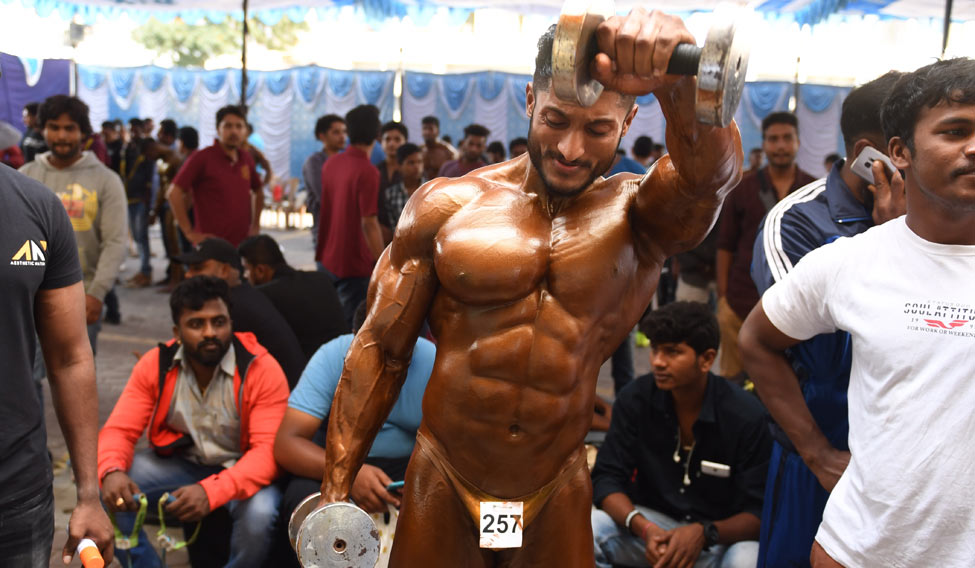 Quietly harvesting gold on the international stage, Bala, as he is fondly called, drives a water tanker for a living and doubles up as a gym instructor to fuel his dream. After his father G. Gopal's death in 2006, it was his mother, Parvathamma, who stood behind him, encouraging him to do better each day.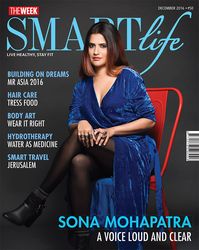 Hailing from a lower middle-class farming community in Varthur, Bengaluru district, Bala was the first in his family to take up sports as a career and his choice was not an easy one. "My first trainer was Suresh Raju. I had to drop out of college due to frequent championships. My father was a BMTC driver. I had to earn for the family and to sustain my passion. When I am not working out, I drive the water tanker (which he now owns and has named 'Ramanjay') to supply water to apartment complexes, restaurants and clubs. I also work as a personal trainer," says Bala, who is the only child of his parents.
Amidst a heap of trophies, medals and glorious wins captured in frames in the gym, Bala, who stands five feet five inches tall and weighs 95kg, is a youth icon. A strict diet and fitness regime take him closer to his goals.
His daily diet includes 750gm of chicken, 25 egg whites, 300gm of rice, 200gm of boiled vegetables, one cup of fruit salad and 250gm of fish thrice a week. "I need to eat every three hours and I work on improving my muscularity. I take a three-month break after every competition to help relax my muscles and to gain weight. Then, I resume rigorous training and consume a high-protein, low-carbohydrate diet," confides Bala.
He wakes up at 6am and is at the gym for two hours, before he has his first meal of the day at 9:30am. He works as a personal trainer for the next two hours and attends to his water-tanker business. He has a rigorous weight-training session between 6pm and 9pm.
"Bodybuilding as a sport is catching on in India. But lack of sponsorship has been a dampener," says the champion. "It is an expensive sport as my monthly food bills alone cost Rs80,000. But my mother motivates me to do better. Luckily, I got sponsorship from the Karnataka Amateur Body Builders Association and my cousin Rajesh, who runs the Whitefield Fitness Centre, to participate in competitions. But government sponsorship can go a long way in encouraging more people to take it up."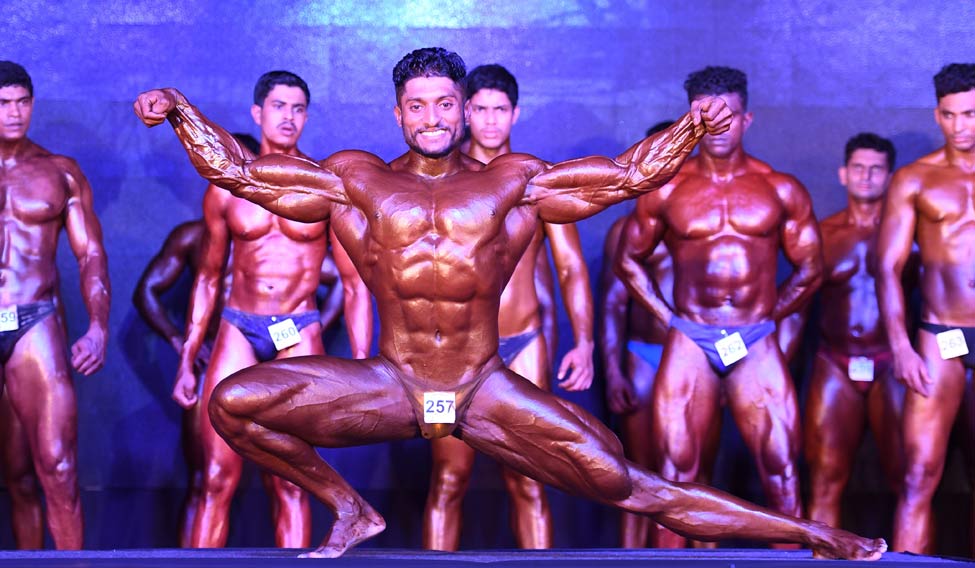 While the cricket and hockey players representing India have got government jobs and a windfall of sponsorships, sportspersons like Bala are driven only by self-determination and the goodwill of people. "At Philippines, only two of us represented India, while there was no female contestant from India, as funds are an issue. For a nation with the world's second highest population, not winning gold at the Olympics is disheartening. Training facilities are much better abroad. I see athletes from the US, Germany, Australia, Russia and England do well. It is important to be competitive," says Bala, who found support in a few good Samaritans and resident welfare associations in Whitefield, who have helped him financially.
After bagging the Mr Asia title recently, Bala was elated to read Chief Minister Siddaramaiah's congratulatory message on twitter.
"I urge the government to support promising athletes who are in need of monetary help. Bodybuilding is a long-haul sport and one can continue through his 40s and 50s under master and senior categories, too. So, it is important that the sport and the sportsmen get their due," says Bala.
He dreams of building a gym to help budding talent, and is working harder to realise it. "I am now training under Munish Kumar from Punjab and Sangram Chougle from Pune, who are both former bodybuilders. They visit Bengaluru once a month to monitor my progress. And we constantly keep in touch on WhatsApp and Skype," says Bala, who was preparing for the 'Mr Universe' championship held in Germany when we met him.
What keeps him going? His passion for the sport is evident from his routine. While he has made 5,000 'friends' on Facebook, he has little time to socialise. "I hardly get time to hang around with friends as I am busy training or managing my water-tanker business," says Bala, who loves playing cricket and reading books on bodybuilding.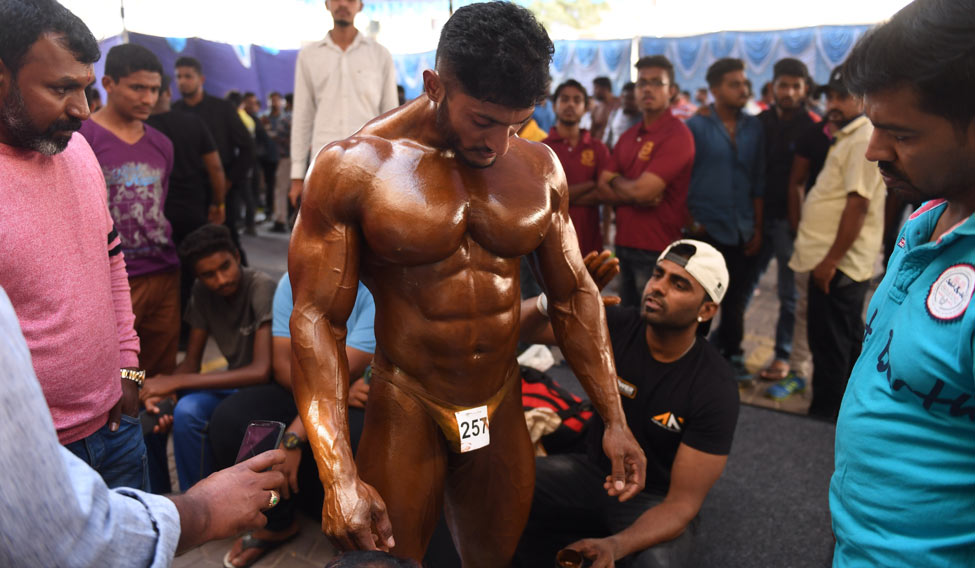 He does not eat out; he only eats food cooked by his mother, who manages his diet. Bala credits her for playing a major role in his success.
"For a bodybuilder, it is a lot of hard work. Stress or a wrong diet can play truant, especially while travelling. Three days prior to a competition, I completely cut off sodium intake, and 24 hours before the event, I stop drinking water. This sharpens one's muscles," he explains.
Going to a movie is still a luxury for the man who is giving his best to the sport that has earned him laurels. Recalling only the name of the hero in the Tamil movie he watched recently, he says, "I watched one film in which Vikram plays a scientist. I am not a regular at the movies," he confesses.
His motto, "Where there is a will, there is a way", now seems no mere phrase.