All Roald Dahl fans out there, listen up! Your favourite Dahl book—be it Matilda, The BFG, or Charlie and the Chocolate Factory—has inspired a gorgeous new line of children's clothing. British clothing company Boden, which is turning 25 this year, has found inspiration in the works of the author, who would have turned 100 this year. Boden's quirky red and white striped tee with 'Scrumdiddlyumptious' written over it and the BFG-themed blue pajama set, that reminds you of Dream Country, capture the spirit of Dahl's timeless characters.
This is not the first time clothing has been inspired from books. Take a look at a couple of interesting clothing lines that bring some of our favourite fictional characters into our wardrobes.
1. Harry Potter series: Inspired by the characters and the exciting new world that J.K.Rowling created for readers, clothing styles have evolved. If gripped by Potter mania, you can try flaunting these outfits which come with detailing and embellishments that bring life to Potter magic. Ever wished to step into Dumbledore's shoes, ahem, costume? Try the head wizard outfit ensemble which features a velvet fur coat with silver embroidered motifs, and a secret wand pocket. Not to miss the silver grey under-robe and the matching hat. If that doesn't seem exciting enough, try the Hogwarts series launched by Australian-based Black Milk Clothing which features Gryffindor, Hufflepuff and Ravenclaw and Slytherin tees, the brilliant Great Lake maxi skirt or the Marauder's map midi skirt.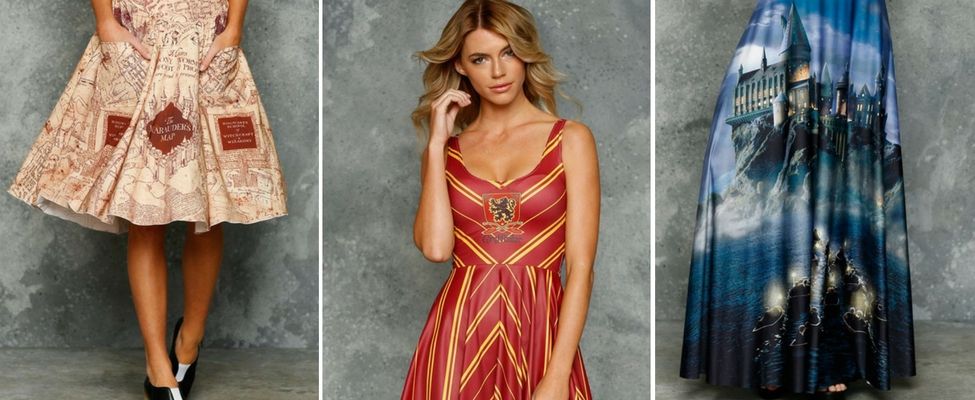 2. The Jungle Book: Think Baloo, Bagheera underwear, and even Kaa in oversized prints on sweatshirts and jackets. This is what designer Bobby Abley brought to the ramp when he debuted at the New York Fashion Week this year. He sure did break the monotony of the dull-coloured large coats and mid-length skirts. Before the film's release in April, clothing line Kenzo had also partnered with Disney to create a vibrant line of Jungle Book-themed sweatshirts, printed shorts and shirts, among other items. These eye-catching outfits tap right into childhood nostalgia.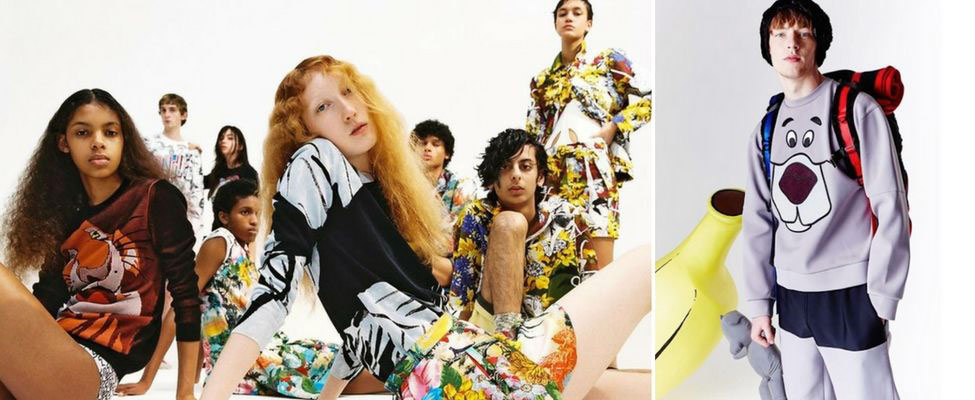 3. Alice in Wonderland: The strange adventures of young Alice still remains a favourite childhood tale. Alice, whom author Lewis Carrol liked to dress up in a nice shade of blue and characters like the Hatter and the scary Queen of Hearts have made fashion brands to look at Wonderland-inspired clothing, with a vintage feel. Wild flowers, teacups, rabbits, playing cards and hearts are an inevitable part of the collection, with many designers trying their hand at the theme time and again. Be it Alice's powder blue dress with playing cards appliquéd on it, paired with a checkered bottom, or the the white dress, inspired by the white Queen, made of white ornate lace sprinkled with beads, designers have tried to bring in the fantasy and fun of the fairytale into clothing.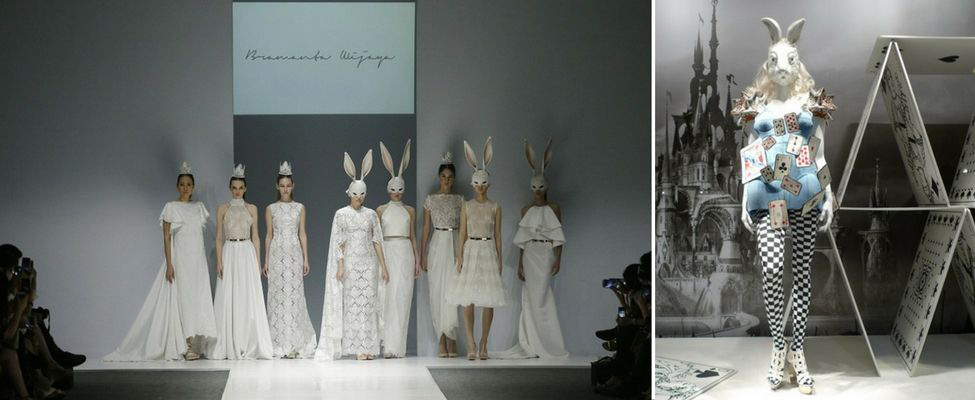 4. Game of Thrones: Leather boots, leggings and capes inspired by the extravagant fantasy series are the perfect wear to keep you warm this winter. And that is what Indian fashion designer Manish Arora brought to the ramp in his 'Winter is Coming' collection in Paris earlier this year. The collection with a vibrant mix of bright picks and greens, and embellishments, bejewelled accessories, dragon flies, crowns and feathers brought to life the warriors of the Game of Throne series.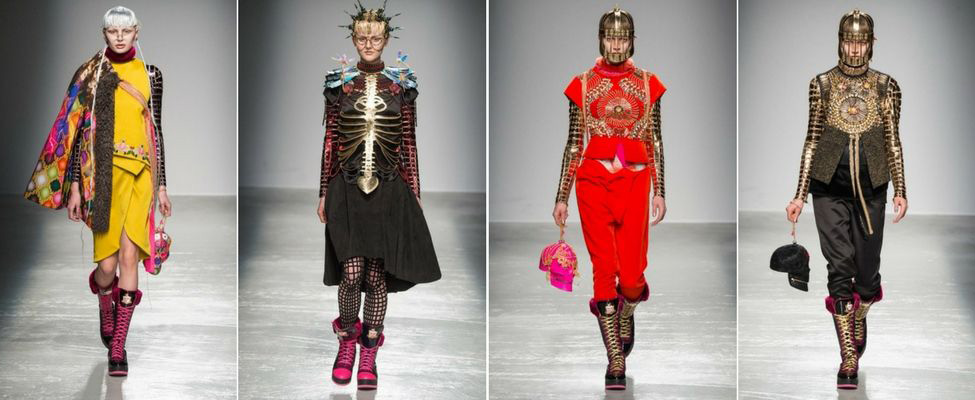 5. Lord of the Rings: There's no talking about fantasy, books and clothing without a mention of the Lord of the Rings trilogy. Tolkein's story of hobbits, their allies and an epic quest to save Middle-earth has fascinated readers through the years and transport you into a zone which transcends space and time. For those in love with the LOTR, and wish to travel to Middle-earth, why bother to get a map and decode it when you could just wear the map. Black Milk Clothing had released clothing lines inspired by the LOTR and The Hobbit. The series included the Hobbit map dress and a Middle-earth map leggings. The collection also includes dresses and bathing suits.