India is a treasure trove of heritage and home to enchanting legends. Almost every city in India has a legacy of its own. Many of these legacies, however, have been fading away with time. There is much more to history than your textbooks, or what the local tourist guide plays out over and over again like a recording. Heritage walks, concept-driven travels that are quite popular, aim to unearth the hidden essence of our cities and monuments and capture their intangible heritage. More and more people, curious to learn about historical sites as well as their own cities, are engaging in heritage walks across the country. 
MUMBAI
By Priyanka Bhadani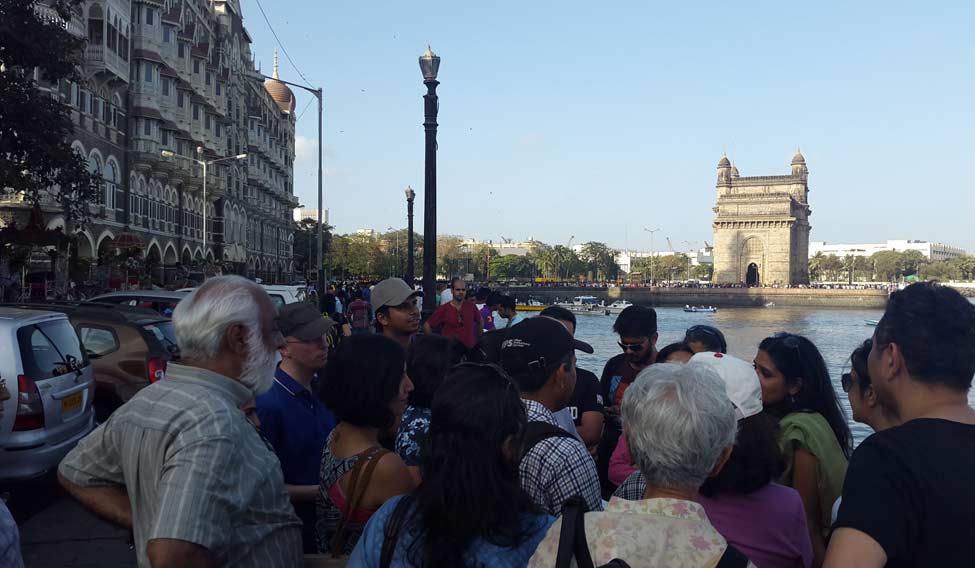 At 42, Bharat Gothoskar has an established career in marketing but he may soon give up his full-time job as a marketer to follow his love for history. Gothoskar, with his skill for digging out interesting tidbits of the history of popular places, plans to work with Khaki Tours that explores Mumbai with a group of locals. "Most people think that a city like Mumbai has no history that's interesting enough to dig out, when the reality is that there are so many interesting facts," says Gothoskar, who, since last September, has been conducting heritage walks to delve into these stories from the nook and crannies of Mumbai.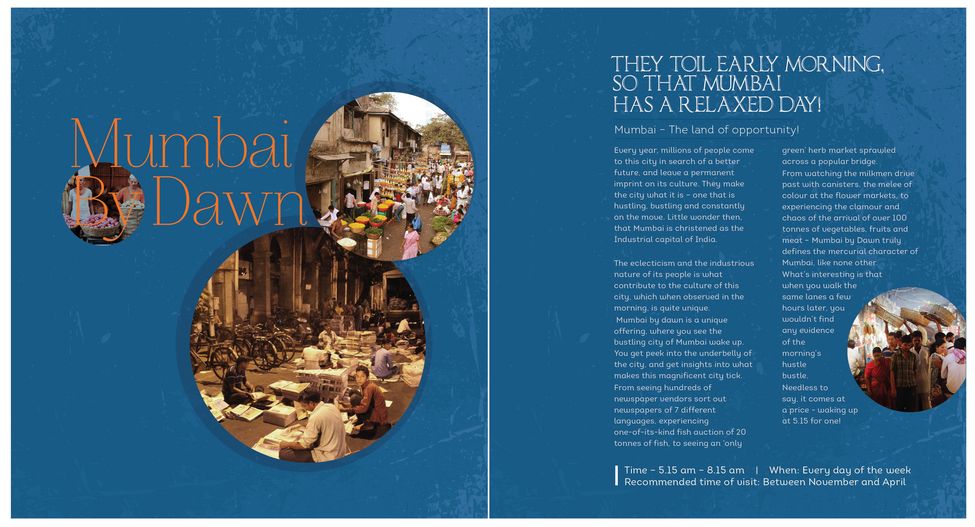 The curiosity to know more about the place one stays in has been catching up with many. Shriti K. Tyagi, founder of Beyond Bombay, a 10-year-old initiative through which she conducts regular walks in and around the city, says that the initiative was an outcome of this interest she saw in people from various walks of life while working in an art magazine. It started with gallery-hopping, but now it has chalked out a schedule for curated walks for the entire year. "There are different ways of looking at the city. So, just before the monsoon kicks in we cover the lanes of Worli in Wanderings in Worli. Ling Baba's Colaba discovers the city through literature," says Tyagi, who organises a number of literary walks that includes seeing the city through various books like Rediscovering Dharavi by Kalpana Sharma and Maximum City by Suketu Mehta among others. Books, says Gothoskar, are a major source of information. "Not just popular books, we come across people who unearth intriguing details from books in regional languages and archived news reports." 
Harshvardhan Tanwar, who founded No Footprints in 2013, says it started off as a small company with an aim to provide experiences, tours and workshops for foreign tourists visiting the city. "Our first step was a tour we pioneered—Mumbai By Dawn that let foreign tourists see the city wake up and explore it like a local—the people, the culture, the pride," says Tanwar. No Footprints now provides over 20 different walks, workshops, musicals and experiences. 
While traditional heritage walks draw a lot of attention, the idea of covering the city in different formats is also gaining steam. Mulchand Dedhia, who conducts photo-walks under Photo Konnect, twice a month, couldn't agree more. "We, at some of our walks, witness people repeating walks. The first time they come to see and discover the places and the second time, they just indulge in photography," he says.
CHENNAI
By Nikhil Raghavan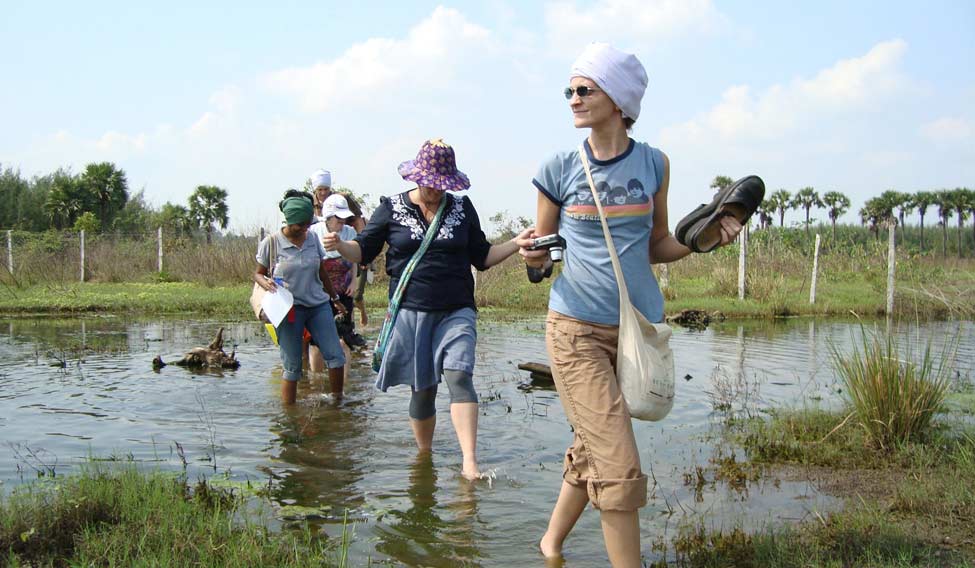 Sudha Umashanker, story-teller and curator of heritage walks in Chennai, has always believed that history should be taken out of classrooms and boring textbooks and shared whenever possible in situ. "I cannot think of a better way to celebrate a city's birthday than by revisiting its history. The annual Madras Week is a good time to offer these heritage walks because there is added interest in knowing more about the city at this time," she says. Many streets in the city have so many stories to tell, of iconic institutions, visionaries and path breakers who lived there. Information about all this is available, somewhere, some place but it is scattered and one has to scout for it. Curating a walk and sharing all the knowledge with people is an educative experience even for the person leading the walk, she adds. "I chose Harrington Road [Chetpet] because I live here. Right from how Harrington Road got its name to taking a look at a house where mathematician Ramanujan spent a few days before he passed on to visiting legendary institutions like the Madras Christian College High School, Seva Sadan and Little Sisters of the Poor among others was an opportunity to share slices of social history."
Ever wondered why there are so many gods in India, or what the stars have to do with your future? As you walk through the bylanes of Mylapore, an ancient neighbourhood in the heart of Chennai, you will hear fascinating stories about seemingly mundane sights that are common across south India, says Vijay Prabhat Kamalakara, founder of Storytrails. The Peacock Trail, one of the trails organised by Storytrails is all about these local customs and symbolisms and, more importantly, the stories behind them. This is the oldest and the most popular of the trails. The trail winds its way through the lanes of Mylapore, the Kapaleeswara temple and the Santhome Basilica, takes you into a priest's house, and ends with a south Indian breakfast.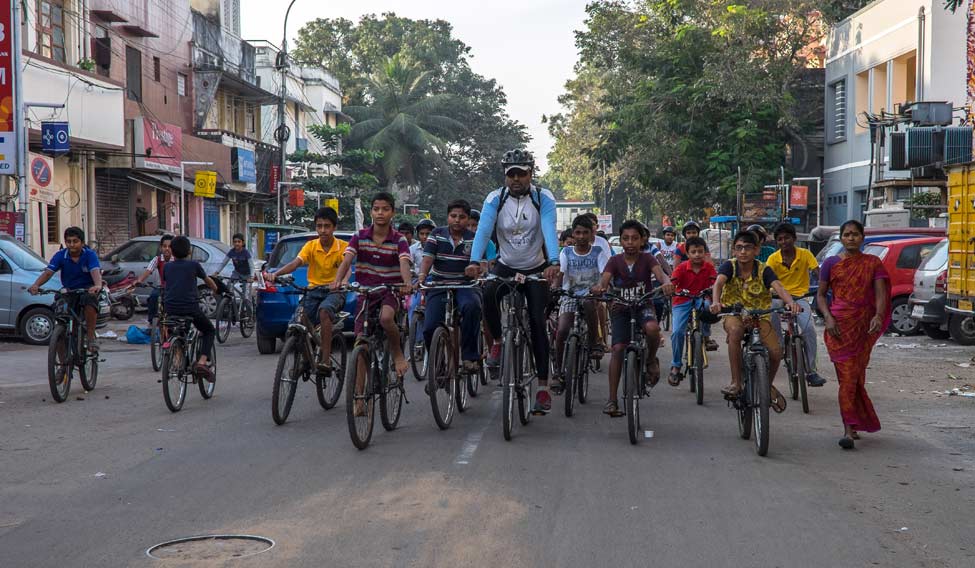 On the other hand, the Bazaar Trail takes you through one of the oldest and largest markets in Chennai, Georgetown, an erstwhile Black Town during the British times. Georgetown is a mish-mash of cultures and is abuzz with trading communities that came from all over India over the last 300 years and made this their home. As you walk through the crowded vegetable and spice markets, you listen to stories of the British and Armenian traders, of local produce and food habits, of local medicine and superstitions. The Storytrails is an interesting mix of many more such fascinating trails like the British Blueprints, Simply South and the Country Roads trail.
Besides heritage walks, cycling rides are also becoming popular among those who want to try things with a difference. "Mere cycling was getting monotonous, and I wanted something interesting and beneficial. Riding to places of heritage and historical landmarks added more meaning," says Ramanujar Moulana, a French teacher and a translation specialist who organises heritage cycling rides. Cycling rides need to be organised perfectly as it involves an activity on the road keeping safety as paramount consideration. "We have experienced riders in the front and the back. One acts as pilot and other as sweeper. We also take mechanics with us during the ride," adds Moulana. 
Girija Palani, a participant, says: "I am a very passionate cyclist; I restarted by cycling activity after 15 years and am enjoying it. One of the recent rides that is close to my heart, among many heritage rides, is the Sadras Fort Ride near Kalpakkam. It was a 120km ride, Sadras being 60km from Chennai."
DELHI
By Mandira Nayar
"It is about curating an experience," says Sachin Bansal, founder of Delhi Walks, which organises heritage walks across popular and unsung locations across Delhi. "India is incredible, it is beautiful, there is a big gap in tourism. There are very few people who tell you what to eat or where to go," he says. This is where his company comes in. Over the years, Bansal and his team have built the perfect experience for the jaded Dilliwallah, as well as those who come to the city armed with a guide. There is a big difference in expectations of tourists and residents, who make up 60 per cent of his customers. The tourists come having read their Lonely Planet guides."
The difference, he believes, is not just the history of the place that you walk through but the storytelling. The ratio of his walkers is 60: 40. "The residents make up 60 per cent of our customers,'' he says. The challenge is to meet up to these expectations. His trails stretch across the city, but the most popular are the Walled City or Shahjahanabad, with crowded bazaars, crumbling mansions and chaos; the Mehrauli Archaeological Park, which is situated in the shadow of the Qutub Minar and has a fragment of each era of Delhi history preserved in its sprawling space; the Hauz Khas monuments (think Hrithik Roshan and Preity Zinta in Lakshya) and finally Nizammudin area with the dargah where qawwali was born. 
In an effort to expand their repertoire, Delhi Walks will introduce a new experience with the Purana Qilla (Old Fort). The Old Fort that is the heart of the city has a long and interesting history. It is from the steps of the Sher Mandal in the fort that Humayun fell and met with his death. Not on the tourist map, the Fort has lost its place in the history of Delhi. Through these walks, Bansal hopes to reclaim legends and history lost in time.