Winter is here. Would you prefer to step out into the cold, or would you rather bundle up in bed? Wherever you are, indoors or out in the icy open, dry skin is sure to find you. So, to keep the dry spell at bay, it is important to pamper your skin and care for it. Here are a few head-to-toe body essentials to have, to keep your hair and skin in top shape this winter.
1.Body moisturisers: Who doesn't long for soft, youthful skin? Winter not only makes your skin dry and itchy, but also leaves it looking aged. Simply applying oil before bath will not suffice in winter. Find a suitable moisturiser, preferably one that's oil-based rather than water-based. The oil will help retain more moisture in the skin than normal creams or lotions. Not only does your skin need more moisture, but more moisture at the right time. So, apply moisturisers right after bath. This helps seal the moisture in.
2.Lip balms: Most people complain of dry, chapped lips during winter. Instead of licking your lips and making them drier, invest in a good lip balm to weather-proof your lips. Apply lip balm every hour to prevent loss of moisture. Applying lip balm before you go to bed can prevent chapping overnight. Also, exfoliating your lip gently with an old toothbrush is a great way to remove dead skin.
3.Scrubs and bath salts: Dead skin cells reduce moisture absorption and increase skin drying during cold snaps. It is, hence, very important that you exfoliate gently to reveal healthy skin. However, be careful while you exfoliate in winter; if you overdo it, you could end up with drier skin. Besides scrubs, bath salts are another option for exfoliation. Bathing in water enriched with these water-soluble minerals is an excellent way to hydrate dry skin. So, get hold of some mineral bath salts, add a few drops of essential oil for aroma if you wish, and treat your skin to a bath.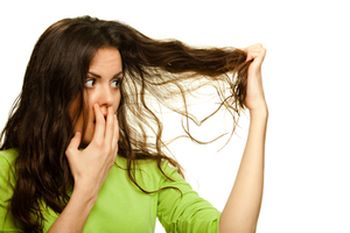 4.Hair oils: The cold winter air can be harsh on your hair, leaving you with flaky scalp, brittle hair and a lot of frizz. Oil treatment is the best way to keep your scalp and hair hydrated and healthy during the colder months. Use warm oil to massage your hair and scalp for at least an hour to restore the moisture of your tresses. Prefer natural oils like coconut oil, almond oil and castor oil.
5.Foot scrubs: So now you have your skin and hair in place. Imagine yourself perfectly put together, right from hair and make-up to clothes and accessories. Shift focus to your feet and horror of horrors—dry, cracked feet. This is very common during winter. Winter is the time your feet, too, take a beating. Do not neglect them. Soak your feet in a tub of warm water. While your feet are still damp, gently rub the heels with a soft pumice stone. You could apply feet scrubs that are available in the market. Or try a simple homemade scrub—mixture of sugar and olive oil—to exfoliate your feet and moisturise them.