Two fully clothed women with exaggeratedly large behinds stare at you. This is an unlikely poster of a beauty pageant, Miss Bim Bim. Before your creative juices run wild, Miss Bim Bim, is an annual beauty pageant for women with the biggest buttocks, held in the land-locked African country of Burkina Faso. The advertisement provoked an outcry on social media, resulting in the ban of the pageant last week.
Contests like Miss Bim Bim, which was banned for being sexist, have been held in other West African countries. If you thought women walking along a ramp for a bunch of people to judge who had the biggest behind is the most bizarre thing to do, hold that thought. Wait till you read about these that bust the general notions of beauty pageants. But, hey, beauty lies in the eye of the beholder.
Miss Jumbo Queen: For the Thais, big is beautiful. Here, there is no room for scantily clad women flaunting size zero figures. To qualify for the pageant, the candidate must weigh at least 176 lbs. So, if you like them big and lovely, this is the place to be. And it is for a good cause—the annual pageant is held to raise awareness about conservation of the elephant, Thailand's national animal. Besides the crown, the winner and runners-up are also appointed as elephant conservation ambassadors.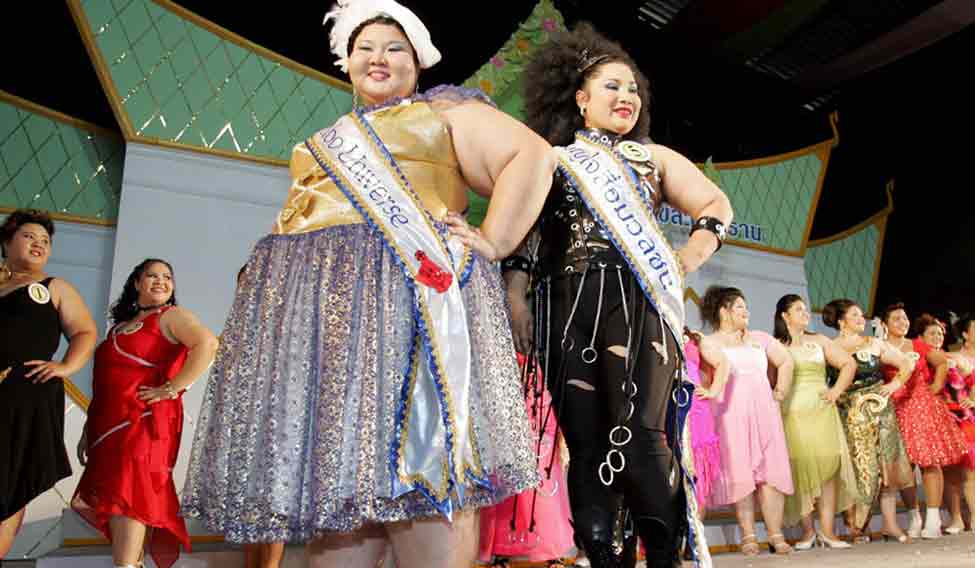 Miss Landmine: This is the classic example of busting the myth of 'perfect beauty'. Finding the most beautiful mutilated Angolan woman may not sound like the perfect idea for a beauty pageant, but this is exactly what Norwegian theatre director Morten Traavik successfully pulled off. The contest ran only for an year in 2008, but it did what it was meant to do—draw attention to the pain and devastated lives of landmine victims in Africa. And what did the winner take home? A golden, prosthetic leg. After the inaugural success in Angola, the organisers planned to take it to Cambodia. The Cambodian government, however, called off the event, terming it an insult to disabled people.
Miss Penitentiary: Life behind bars is far from glamorous. But every year, inmates of the women prison in Brazil get a chance to put on some make-up and high-heeled shoes, and walk the ramp in gowns and swim suits. Prison beauty pageants are catching up in other countries as well as a step towards boosting the self-esteem on women prisoners. The contest is supported by community and church groups.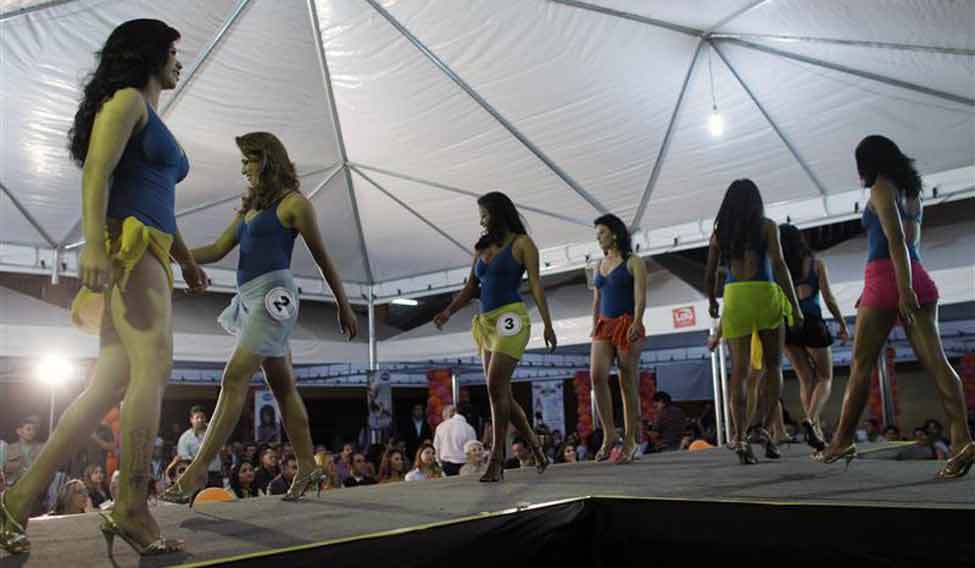 Miss Sister Italy: Nuns and beauty contests? Nah. In 2008, Italian Catholic priest Father Antonio Rungi set up a competition on his blog to find the most beautiful nun. Nuns are - above all - women, and beauty is a gift from God, Father Rungi had said. He that nuns were not being invited to parade in bathing suits, saying it will be up to them whether they pose with the traditional veil or with their heads uncovered. The Church, however, didn't seem to find his intention so virtuous and rammed his plans back into the closet.