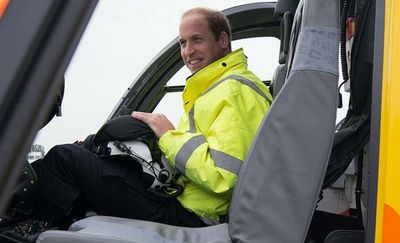 A helicopter pilot, the Duke of Cambridge got a new job. Prince William, who has flown 150 search and rescue missions for the Royal Air Force, joined the East Anglian Air Ambulance on July 13. A peek into his new role:
Name: Captain William Wales
Qualification: Over 1,500 hours flight experience. Converted military licence into civil in September 2014. Emergency response training. For civil licence, he underwent "five months' training... 14 exams and a flight test".
Pay: Undisclosed; will go to charity. Emergency pilots earn around Rs39.5 lakh a year.
Work hours: Four days on, four days off. Shift—7am to 4:30pm or 4:30pm to midnight. EAAA works 7 days.
Home-work commute: 96km to Anmer Hall on Sandringham estate, Norfolk.
Base: Cambridge Airport. Will primarily service Cambridgeshire and Bedfordshire counties. Aircraft are often airborne within 90 seconds of receiving a call.
Wings: Twin-engine EC145 T2 by Airbus Helicopters. Can carry 2 pilots + 3 crew + patient. Range of over two hours and 540km.