"She is what leadership is all about, she is what passion is all about and she is what life is all about" - Vijay Raghu, deputy head of Global Shapers Community
While in college, Malvika Iyer would hide her hands in her full-sleeve top. Even her best friends were unaware that she had prosthetic hands. She would shy away from handshakes because she dreaded the moment when someone would realise her hands were different. "Then they would want to know what happened. It would be like reliving the tragedy," recalls the 27-year-old from Chennai, who had a tough time trying to be 'normal' after she lost her hands in a bomb blast.
Iyer eventually outgrew her fears and told her friends about the fateful day that changed the course of her life. The girl who always withdrew into a shell because of her disability became a model for accessible clothing while studying economics at St Stephen's College, Delhi. As part of an initiative by Ability Foundation and National Institute of Fashion Technology, she walked the ramp wearing gowns for the disabled, designed by students of NIFT. Iyer is now one of the most inspiring motivational speakers in India and abroad.
Iyer has vivid memories of her childhood in Bikaner, Rajasthan. "I had a lot of friends in my colony. We would go skating and swimming and it was fun," she says. She was trained in kathak at a young age. "I loved crafts, too. I would collect leftovers from a nearby tailoring shop and make wall decorations and art pieces."
On May 26, 2002, Iyer found a hand-grenade in her neighbourhood after an ammunition depot in Bikaner caught fire and left a lot of shells scattered in the city. Assuming that it had been defused, she used the grenade as a hammer to mend her jeans. It exploded in her hands.
Rushing her to hospital, her family had little hope that she would survive. She was conscious throughout and felt terrible pain while her legs were cleaned for splinters. Then she underwent a series of surgeries. "Six of them were for bone and skin grafting," says Iyer. "My hands did not require amputation as they were already cut off." Iyer had multiple fractures on her legs, with nerve paralysis in the right leg and hypoesthesia [numbness] in the left. "Doctors considered amputating my left leg but thankfully they didn't," she says.
The girl who loved the outdoors was bedridden for the next two years. She had plasters, fixators and external rods on her legs. "I underwent several surgeries to fill the bone gap, for which some bone grafts were taken from my mother," says Iyer. "I started walking three-four steps a day with crutches,'' she recalls. She crossed another milestone when she attached a pen, with a rubber band, on the stump of her right hand and managed to write letters to one of her friends. "I would write in big, big letters," says Iyer, with a smile.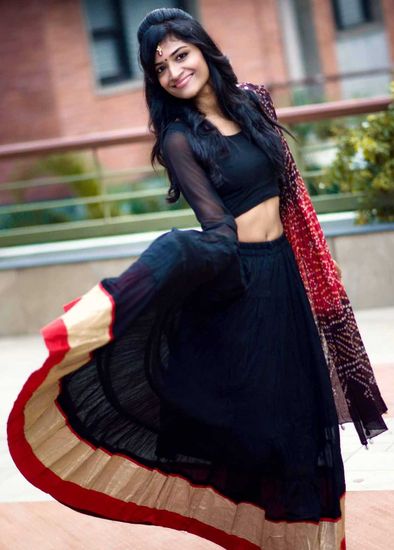 While her classmates prepared for their board exams, Iyer was the odd one out. She, too, wanted to appear for the board exams, so her parents got her enrolled at a private coaching centre near her home. A.S. Arul, director of Arul Coaching Centre, says, "Iyer had all the characteristics of a good student. She was sharp, intelligent and hardworking. We gave her special coaching for 2-3 hours every day." When the results came, Iyer was pleasantly surprised—she had topped the state, with full marks in maths and science. Iyer made headlines. President A.P.J. Abdul Kalam, who heard of her story, invited her to the Rashtrapati Bhavan and had a long chat with her.
But it wasn't until she did her postgraduation in social work, that Iyer realised that her calling in life was to work for the differently abled. It dawned on her when she interacted with differently abled children as part of her fieldwork.
Iyer received an overwhelming response at her first public talk—TEDxYouth@Chennai. "It changed my life forever," she says. "I felt that when so many people count on me, I should do something to change their lives for the better."
Iyer's transition from being an accident survivor to an activist was inspiring. She became the voice of the differently abled. She took part in sensitisation workshops and emphasised the need to make public places friendlier for the differently abled. She also delivered motivational talks in countries like Norway and Indonesia.
In 2014, Global Shapers Community, an initiative of the World Economic Forum, selected Iyer as a global shaper from the Chennai hub. The deputy head of the community, Vijay Raghu, in a personal recommendation letter for Iyer, lauded her drive and achievements. "Gandhiji said 'My life is my message' and Malvika leads her life in the same fashion," he wrote. "She is what leadership is all about, she is what passion is all about and she is what life is all about." She received the Emerging Leaders Award, instituted by the organisation Women in the World in association with The New York Times, this year.
Iyer has just submitted her PhD thesis on how differently abled people are stigmatised in society. "I was a victim of negative attitudes. I still remember how people would stare at me in public places. It was very depressing to hear someone say, 'Poor thing! Her life is doomed'," she says. She is planning to have a module introduced in the academic curriculum to sensitise children towards the differently abled. "Disability is not a disease," she asserts.
A few years ago, I met her mother, Hema Krishnan, at a workshop for the disabled in Bengaluru. Iyer gave an inspiring speech and when she came down from the podium, Krishnan fed her, like a mother bird feeding its young. Iyer is now in the US, having joined the UN Inter-Agency Network on Youth Development's working group, and Krishnan can no longer accompany her like she used to earlier. Is Krishnan worried about her? "Not at all," she says. "I have brought her up in a way she can look after herself. Malvika can do almost everything her elder sister Kadambari can."
Krishnan raised the girls almost singlehandedly as her husband worked away from home. "There were difficult situations, but Malvika would not complain. She would keep smiling and tell me, 'Mummy, this will become all right'," recalls Krishnan.
Iyer grew up like any other girl her age, says Krishnan. She would go shopping, watch movies and party a lot. "Having a pimple or split ends in her hair would drive her crazy, but she never cribbed about her disability,'' she says. Although she still cannot walk for more than five minutes, Iyer has been participating in mentorship programmes for persons with disabilities, in the US, for two months. But she never wears her artificial hands. "Here, nobody stares at me and I am so comfortable in my own skin," she says. "All these years, I had been wearing them to please others."
Iyer says she is not going to wear her prosthetic hands when she returns to India. She dreams of walking along the streets freely, swinging her hands like a child, and her mother hopes her daughter's story of grit and resilience brings cheer in others' lives.