Manish and Rachana spent the night of September 16, 1999, at a bus stop, with Rs 10 between them. Now, the school's annual turnover is Rs 6.5 crore.
In Nagpur, it is common to see cars of the M. Wazalwar Motor Driving Institute. Founded in 2000, it is the biggest driving school in central India; 174 cars and 36 centres servicing eight districts in Vidarbha, Maharashtra.
Manish Wazalwar, 39, runs the business from a simple office in Shivaji Nagar, Nagpur. His warm smile, and the scent of fresh flowers and incense, welcome visitors. The scents emanate from a niche in the wall, behind Manish's desk. A statuette of Swami Samarth sits in the niche. "I strongly believe in God and Swami Samarth," he said. "It is only because of swami's blessings that I am sitting here. Otherwise, who would have ever imagined a 14-year-old boy who used to wash cars on the road would reach this stage."
His father, Govind Wazalwar, was a landlord. He started Nagpur's first driving school in 1975, in partnership with friends. Auto-rickshaws were new and owning a car was a luxury. Govind's driving school had eight auto-rickshaws and two cars. Manish was born in 1977, and he remembers going to school either in an auto-rickshaw or in a car. "Most students used to walk or cycle to school," said Manish. "I was one of the very few who went in an automobile."
But, this did not last long. Manish said Govind's business partners cheated him. The school went bust in 1986, and the Wazalwars went broke. Manish said, "Father could not digest the fact that he had been cheated. He started drinking heavily, and used to vent his frustration on my mother." Manish's eyes filled up and his voice grew thick: "My sister and I were scared. We used to cry out loud when father hit mother. He used to verbally abuse us, too." After a few years, the mother moved out with the daughter, leaving the 14-year-old Manish alone with the abusive, alcoholic father.
Shrikant Kalikar, a family friend of the Wazalwars, said, "I have seen Manish cycle 15km one way to service two-wheelers and cars for as low as Rs 15. He was honest, dependable and never asked anyone for money.
He slogged like a donkey to earn his living."
Manish cannot forget those days: "My father used to mix his booze in a bucket, and then drink. He used to abuse and beat me. I had no option but to work." After servicing vehicles in the morning, Manish would go from door to door in the afternoon, selling everything from phenyl to cleaning acid to chalks and stickers. He said, "But, I always dreamt of restarting our driving school again."
By December 1995, Manish had saved Rs 20,700. He said, "Nagpur was a small place then and during my seven years of car washing and salesmanship, I had developed goodwill. I borrowed Rs 20,000 at 20 per cent interest and bought a second-hand Fiat car for Rs 40,000." It seemed like the bad days were over, but fate had more tests in store for him.
The car immediately met with an accident. "I cried a lot, but I did not want my dream to get shattered," he said. "Kazimiya, a garage owner, at whose place I used to wash and service cars, repaired it for free. But, I had to sell our Dynora TV for Rs 450 to pay for the repainting. I sold small silver idols from our family to buy the first 20 litres of petrol."
The first car of the relaunched Wazalwar driving school was ready, but there was no student. The car had to have duplicate controls for the driving instructor. "I got it prepared on credit," Manish said. "That night father abused and beat me. I went to the famous Meetha Neem Dargah [Dargah of Hazrat Shah Jalaluddin] in the wee hours to pray. When I returned home, I found a note and an envelope containing Rs 2,200 at the door. The note was from a couple who wanted to learn driving; the money was half the fees. "My joy knew no bounds," said Manish. "I wept and thanked God and Meetha Neem Baba. Then, I woke my father. I asked him to teach our first students."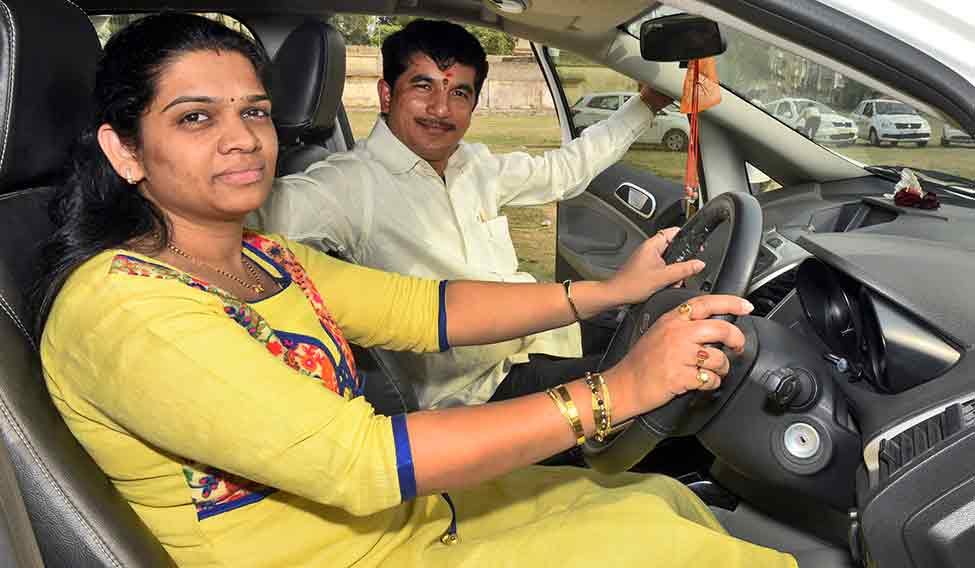 Govind started coaching the couple, but, he hit the bottle again in a week. "He broke my leg with a stump and refused to teach students, if I did not pay for his liquor," said Manish. So, despite his broken leg, Manish started teaching students. His sincerity paid off and the school got 70 students in the first month. "That was the first taste of success for him," said Kalikar, the family friend. "But, he remained grounded and his faith in God increased."
A second-hand Maruti 800 was the second car of the school. "My day used to begin at 5am and end at 10pm," said Manish. "I never slept before washing my cars at night. Father continued drinking, but by then I had learnt to bear with it." A bank account opened with Bank of India in 1995 started swelling.
A family friend asked Manish to get married and suggested Rachana's name. He said, "I told her parents about my domestic issues, but assured them I would take good care of her. I told them I would not let her suffer like my mother did." Her parents gave him their consent. But, fate had a few more tests for him.
Manish had saved enough for the wedding and he hoped that Rachana's presence would reform Govind. "I gave Rs 80,000 to my aunt for buying a gold mangalsutra and jewellery. She disappeared with the money. I somehow found money to buy a gold mangalsutra for Rachana." They got married in July 1999.
With his wife to help him, Manish ran the extra mile to bring in business. Rachana said: "Manish is very disciplined. He used to wash cars every night and I helped him whenever he asked me to. He used to service all cars on weekends." Things went fine for a couple of months, but Govind started drinking again. And, when Manish tried to reason with him, he threw them out of the house.
Though Manish ran the office and taught students, the licence for the school was in Govind's name. So were the cars, office and bank accounts. On the night the young couple were thrown out, there were five cars in the garage.
Manish and Rachana spent the night of September 16, 1999, at a bus stop, with only Rs 10 between them. The next morning they hired a tiny room, and bought basic utensils and grocery on credit. Rachana fed the kitchen fire with wood and newspapers. Then, Manish asked her for the gold mangalsutra. He sold it and started M. Wazalwar Motor Driving Institute. "Bank of India supported me, so did my customers and students," said Manish. "My wife has been a blessing."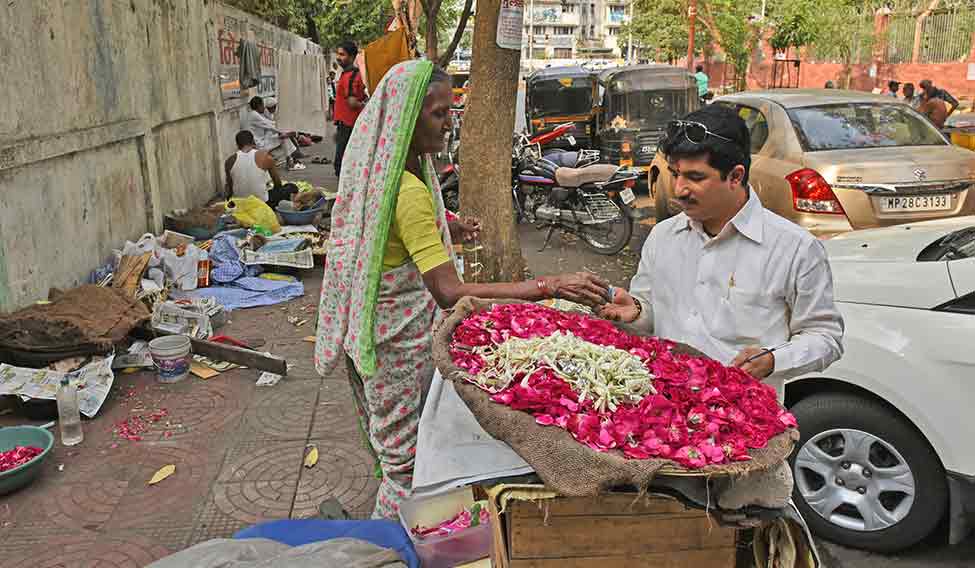 By 2004, Govind had lost everything and his health, too, had deteriorated. Rachana said, "Manish was building his business brick by brick, the school was growing and Manish had written a rule book for the staff, to ensure smooth functioning. But, he took good care of his father, without any grudge." Manish spent lakhs on Govind's treatment, but could not save him.
Manish's school soon became a favoured partner for the government. The social welfare ministry partnered to skill youth from Scheduled Castes and Scheduled Tribes. The school has trained personnel from Maharashtra Police, Central Reserve Police Force and State Reserve Police Force. The latest partner is the Union ministry of skill development and entrepreneurship, for its Skill India project.
The school now has a range of cars, from a Tata Nano to an Audi. Manish developed an app for students and installed state-of-the-art simulators. The school's annual turnover is Rs 6.5 crore.
"My aim is 300 cars and 50 branches by 2018," said Manish, sipping tea at a tiny tin tea stall. "I am not scared of failures. I learnt everything by taking failures in my stride."
The owner of the tea stall smiled fondly at Manish, and then told THE WEEK, "This has been his fixed seat. For the past 25 years he has had his tea and pakoras here. This boy is a blessed one."