The Australian Open 2017 has Serena Williams and Roger Federer as the champions of the tournament. What is remarkable is that for the first time the average age of the women in the finals was above 35. Serena played her sister Venus, who is 36. Federer played Rafael Nadal, who is 30. In effect, the average age of the top four who qualified for the finals was above 30.

Surely, these players are fit. Better regimes of diet and exercise are helping sportspersons around the world to extend the time when they may still play competitively.

By that measure, the younger players should be at an advantage, since they not only have access to better fitness regimes than what was prevalent a couple of decades ago, but also since they have the vitality and strength of youth on their side.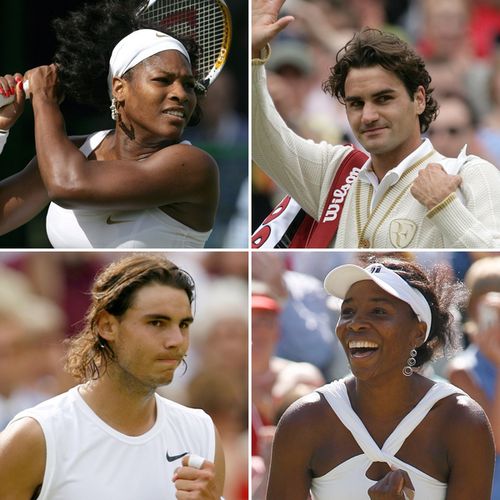 The contrast

Yet, in stark contrast, one figure that stands tall at six feet three inches is the Australian Nick Kyrgios. All of 21, Kyrgios is noted for his talent that held Andy Murray at bay for a bit in the fourth round at Wimbledon in 2016.

But Kyrgios has courted controversy for playing a disinterested game, sometimes not bothering enough to return the ball. Just days after winning the Japan Open, he walked away from court at the Shanghai Masters before his opponent Mischa Zverev could return the ball. At one point he told the umpire to call time, so he could "finish this match and go home". To a backlash from spectators and fans who asked him to "respect the game" and "respect the people", Kyrgios said he didn't owe anybody anything and that he "couldn't care less".

At Wimbledon in 2016, he admitted to having played video games for a couple of hours instead of warming up. "Was that right? I don't know," he said, "but I had fun."

More than fitness

Perhaps Kyrgios is just another temperamental player, and not a reflection of a generation whose lives are more virtual than real, with more time spent in front of screens for everything they wish and need.

Gadgets and screens constantly pull at our attention, with sometimes hundreds of messages pouring forth in a day through the various apps and social media platforms we may be signed into. Powerful graphics and sound keep us hooked for hours on end. This mars our ability to concentrate on anything else that may seem less entertaining or less interesting. For the processes of life, it makes our attention flighty and the mind flaky.

It takes more than fitness to be a winner. The key is persistence and a mind and will that aren't easily thrown into disarray. Persistence comes from a deep respect for something that we aspire for. When we respect things-people-goals-life, we silently acknowledge and open ourselves to the effort it takes to be that which we respect.

The 2017 Australian Open is testimony to that mind and spirit. Venus has suffered Sjogren's Syndrome, an autoimmune disease that causes muscle and joint pain. Nadal has had his share of injury and drop in rankings. Federer has returned from recent knee surgery to win a Grand Slam final after more than four years. And Serena has broken Steffi Graf's record of 22 Grand Slam titles by winning 23, with this one. It takes so much and more, to be a winner.