The recent election of Leo Varadkar, son of an Indian immigrant, as prime minister of Ireland has been hailed widely in our country as it represents some sort of national triumph. "See, one of our boys has become their leader," a Mumbaikar friend told me, with great pride. I was impolite enough to remind him that he had opposed Sonia Gandhi's election on the same grounds that he was hailing Varadkar's anointment. "That's different," he replied lamely.
In fact, I shared his satisfaction. Varadkar, 38, overcame what would once have been impossible odds to rise to the top—a generation ago, he would have been seen as too young, too deviant (he is gay), and too brown to aspire to head a western democracy. His name marked him out, too, as foreign. Yet, his victory showed how much the world had moved on from those prejudices, even while other tendencies suggested that xenophobia was on the rise.
But, was this such a new development after all? The founding premier of the Irish Republic—Eamon De Valera—was born in New York to a Spanish father. And he was hardly a rarity in Europe, where France has had a president named MacMahon in the 19th century, and another named Sarkozy, son of a Hungarian count, more recently.
Indeed, national identity in Europe has long been rather fluid—the current dynasty of English monarchs hailed from Germany and the Swedish ones from France. The French and the Germans have fought innumerable wars with each other for centuries, but over a decade ago the French had a finance minister with the German name Strauss-Kahn, while his German counterpart bore the French name Lafontaine.
The 2008 election of Barack Hussein Obama—the son of a Kenyan immigrant with what he cheerfully admitted was a "funny name", as well as a Muslim one—showed American broad-mindedness at its best.
But, America was hardly a global pioneer. Argentina had elected the son of a Syrian immigrant, Carlos Saul Menem, as president, and Peru had done the same with Alberto Fujimori, whose parents were Japanese, though both are overwhelmingly white-majority nations. In Jamaica, Edward Seaga, the son of a Lebanese immigrant, was elected prime minister in a country 97 per cent black, while Janet Jagan, a white Jewish American woman, became president of Guyana, whose population consists entirely of either blacks or Indians.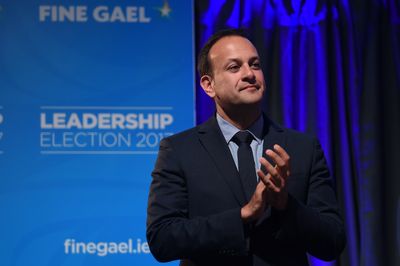 So, why shouldn't political talent be hired across national borders? Multinational corporations do it all the time, and everyone applauds. Mediaeval kings hired their warriors where they could—Indian armies, well before the colonial era, had Turkish artillery gunners, Uzbek horsemen and French generals—and no one found it odd. It is only now that we expect our leaders to conform to a national identity stereotype.
But that could be breaking. In 2015, the outgoing president of Georgia (2004-2013), Mikheil Saakashvili, denied a third term by his country's constitution, decided he could not merely languish in retirement when he was not yet 50. So he switched countries, adopting Ukrainian citizenship and taking on the governorship of the Oblast (province) of Odessa. After a successful first year, he ran into trouble in his second and resigned. But he is only 49, and someone might want to suggest he try, for example, Tamil Nadu next.
When Libya's late dictator, Muammar al-Gaddafi, promoted a union with Egypt (under the name of the United Arab Republic, or UAR) in the 1970s, he indiscreetly said that his idea came from the fact that Egypt had people but no real leader, whereas Libya had a leader but no real people. The Egyptian authorities naturally balked at a merger on such assumptions, and the UAR died stillborn.
But the precedent Saakashvili has set could apply to more consensually successful figures like Singapore's Lee Kuan Yew, who never got to apply his vision and self-discipline to a bigger country than his tiny city-state.
The logic would work even better today. Imagine if, say, Obama were to be recruited to run Britain after the shambolic shenanigans around its bizarre Brexit? Or, if China's fearsome technocrats, obliged to retire from office by their party's rigid ten-year rule, were invited, perhaps, to sort out Pakistan? The possibilities boggle the mind....