As I read, with a heavy heart, of the imminent closure of "The Greatest Show on Earth", a strange (and slightly reckless) passion gripped me to venture across the oceans, to pay tribute to the Ringling Bros. and Barnum & Bailey Circus, before it vanishes into memory forever. A ridiculous idea! I have neither the time nor the funds for such an extravagant desire. But it is a dream nevertheless, and it costs nothing to dream!
What aches me more is not only the fact that the business of keeping Ringling Bros. and Barnum & Bailey Circus alive is prohibitive, but that we live in a world that will sit by silently and watch the demise of one of our most essential cultural experiences. Yes, I do believe the circus is essential and that it must be kept alive, especially in India where we have such amazing talent and possibilities. But we lack people in positions of power with imagination and foresight.
I was overjoyed to read a short editorial in one of our dailies the day after this tragic announcement, as a small tribute to the circus. It is always an encouraging sign when the media pays attention to the 'underdog'.
My annual visits to the circus, as a child, evoke sensorial memories, from the tiger's scent, to the lingering odour of elephant dung, to the sound of the electronic band, to the taste of the stale popcorn and candy floss, to the thrill at the unbelievable feats. I loved it all! The amazing sense of adventure that these people chose to live by… risking everything to give us joy, and faith in human capacity.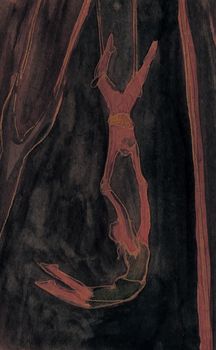 Of course, I make it sound so romantic, far from the reality of the circus in India. But I believe there is enormous potential for Indian circus, especially today when the skills ministry is desperately trying to skill India!
One of the greatest challenges that our circus faces is the inability to hire children since the child protection law came into effect in 2011. A new imagination was needed in the life of the circus, that allowed children to be educated on the move, and trained till the age of 14, after which they can perform, too. But nothing was done. More recently, the Kerala government attempted to restart a circus school. But it did not work at all.
I believe it is a good thing that we have no animals in our circus anymore and that children's rights are protected. India has been quite a pioneer in these areas. But nobody has done any research on what impact these two critically important actions have had on the circus and how we are to reinvent Indian circus. There needs to be special land allotted for circuses across the country at affordable prices. A huge effort needs to be made to shift the social status of circuses across the country. And this can be done. But it needs to be planned and worked out strategically. First, we need to articulate without doubt the importance of circus in our lives today. Once this is done with confidence and grace, we then need to pull together the very finest minds from the circus world in India and abroad, as well as social scientists who have studied the journey and impact of circus, people of social standing who love the circus and are willing to work on this dream, and government officials and bureaucrats who are invested in the idea. I believe what is most essential at the moment is that this core group of people agree to spend focused time together to re-imagine possibilities of the life of Indian circus today.
For my two circus-owner friends, Sujit Dilip of Rambo Circus and Dilip Nath Nair of the Great Bombay Circus, I dream of the day when we can see the smile of true contentment and pride across their faces, as they watch their big tents come alive with amazing performances, spreading hope, awe and wonder amidst the people of this country. I would do anything within my power to make this happen.
www.junoontheatre.org.