As the Bharangam theatre festival in Delhi commences, followed by the International Theatre Festival of Kerala (which I have sadly never attended) in Thrissur, I stop to ponder on the role of theatre festivals.
Why host a regular annual theatre festival? I believe this is a question that all festival directors need to constantly ask themselves, because just like theatre should forever be evolving, reinventing and transforming itself, so would the answer to this question constantly change. And a truly successful festival will respond to this shifting focus. If not it will become moribund and be a complete waste of money, time and resources. I say all this with the experience of having been festival director of more than 25 theatre festivals in a span of 21 years at the Prithvi Theatre in Mumbai, curating festivals ranging from international, national and local theatre, to theatre for children, puppetry, classical arts, provoking new work, or coalescing work around themes. And, always addressing a deeply personal desire to see the body of work come alive with a thirsty discerning audience. Always a challenge!
Unlike 30 years ago when theatre festivals were few and far between, today I am spoilt for choice of which festival to attend across the length and breadth of our country. I have just returned from celebrating the inauguration of the 11th Windermere Theatre Festival in Bareilly, where I finally got to meet Dr Brijeshwar Singh, the wonderful, unassuming orthopaedic surgeon whose love for theatre prompted him to spend over a decade bringing theatre that he loved to Bareilly. The momentum of his junoon gradually propelled him to build a theatre above his new home, and thus Windermere came into being. Rangvinayak Rangmandal, his in-house theatre group, inaugurated the festival with a marvellous production based on Ismat Chughtai's life and work—Kaghazi Hain Pairahan, directed by the talented young Lov Tomar and brought to life by over forty energetic performers in the magical confines of the black box theatre.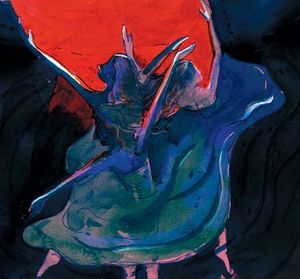 I have been told that my grandfather Prithviraj Kapoor, after performing at the Ganga Theatre in Bikaner, said he wished the theatre had wheels so that he could pull it along with him and perform in it across the country! Such was the joy of performing in the exquisite Edwardian Ganga Theatre. I felt pretty much the same about Windermere! I wish I had a theatre like Windermere in my neighbourhood that I could walk to every other day, to delight in a live performance.
My next stop on this year's theatre festival yatra is going to be Bikaner, in March, where I shall visit yet again Anurag Kala Kendra's Bikaner Festival. I look forward to visiting the finally completed Rabindra Rang Manch, which has taken the state government 25 years to build! I hope it does some service to the theatre fraternity in Bikaner and does not become another white elephant! I also look forward to meeting with local theatre groups along with Sudhanva Deshpande to share our SMART journey, where we shall talk of Strategic Management in the Arts of Theatre, the country's first theatre management training programme that aims at equipping theatre groups to realise their dreams in a more effective manner.
The first quarter of this year is quite festival heavy as I have also just returned from the Jaipur Literature Festival, which was its usual happy mela. And I love melas! I also have the good fortune of being invited to Kerala, where I shall celebrate with an old associate and dear friend K. Ramachandran his Mumbai-based Keli festival's 25th anniversary, with one part of its yearlong celebration in its 'home' turf. More on that later! And this gives me the marvellous excuse to spend two far-too-brief days at the Kochi Biennale.
So here's to festivals across the country, celebrating the magic of theatre and cultivating eager loyal audiences. May their tribe grow from strength to strength, along with the skills required to grow them!
www.junoontheatre.org