India's first theatre management training programme—SMART (Strategic Management in the Art of Theatre)—was born two years ago. It was brought about by a group of us who felt a dire need for a management training programme specifically addressed to the needs of theatre practice across our country. We are a motley bunch—from Arundhati Ghosh, who heads India's only arts funding organisation, India Foundation for the Arts, to Sunil Shanbag with his directorial and production experience of over three decades with Arpana and now Tamasha Theatre, to Sameera Iyengar and me who between us have over 35 years of experience in running the Prithvi Theatre and more recently Junoon, to Swati Apte who has experience in the social sector, to Sudhanva Deshpande who, apart from his creative theatre work, was instrumental in realising the Safdar Studio, an innovative performance space. We are the core team of SMART who have, under the able guidance and mentorship of the wonderful Milena Dragicevic-Sesic, developed the curriculum of this course.
It was a long, arduous process, especially since we knew we could not simply adopt corporate practices and western theatre training models that are alien to our reality. And yet we did not want to 'reinvent the wheel'. So the only guiding force was our own individual experiences, our deep interest in impacting our field and our understanding that we needed to address our needs of the hour.
So, the aim is that through the ten-day residential course and the 4.5-month mentorship programme, the theatre group develops its three-year strategic plan. What this basically means is that through a series of steps that help the decision makers in the theatre group articulate what they are and what they want to be, they then work out ways to get there.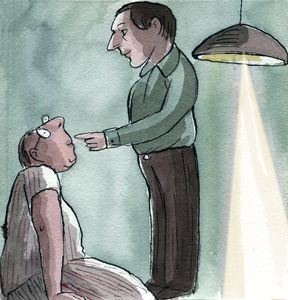 We have seen two iterations of SMART over the past two years, and have worked with 24 theatre groups from across the country with varied experiences and styles of theatre. It has been a thoroughly rewarding experience.
What we have now is a biannual SMART course and an itinerant 'SMART on Wheels' every other year. What we aspire to achieve from the 'SMART on Wheels' endeavour is twofold. One is to share the idea of what SMART is. And the other is to get a little understanding on how theatre is practised in the area we visit, from first-hand conversations with those who make theatre happen.
Our first 'SMART on Wheels' took place in Bikaner last month. This one-day interaction with 25 people from five theatre groups was truly inspiring.
As we spoke, we could notice heads nodding in affirmation as the 'penny dropped' and realisation took place that there are new ways of being that could be learnt, and would not necessarily take away from their creative instincts, but would, in fact, be at the service of their creativity and enhance its realisation.
The most important factor for us was to share the fact that SMART does not create the magical manager that we all wished we had! What SMART does demand is time and the ability to stop and be still! All participating groups have to ensure that they put aside time amidst their busy schedules, and dedicate it to working on SMART. This can be tedious work, especially for people who are used to saying, "Okay, so what do we do now?" To be told that you sit and think through concepts and ideas and come up with simple solutions and ways to reach your goals is not something most of us are used to in theatre. But it is an investment that pays back huge dividends. And once it becomes a natural habitual way of functioning in each theatre group, it will pave the way for such smooth functioning that most of us will wonder how we ever worked any other way!
'SMART on Wheels' is off to Tripura next, spreading the joy of managing one's theatre life with as much passion as we create theatre.
www.junoontheatre.org