I know that I want to see an India where every child grows up exposed to our performing arts and has access to the rich variety of theatre and its allied art forms, especially across our urban landscapes. But why do I think this is so necessary? Surely, poverty eradication, nutrition and education take priority over the arts.

However, I believe that in the safe anonymity, the inky darkness, of the theatre's womb, you may immerse yourself in alien worlds, encounter new ideas and worldviews, chance upon other ways of being and behaving, and stumble across depths of emotion that move you, enlighten you and shift your perception of the world around you and your place in it.
A few months ago, I came out of a hugely moving theatre performance with tear-soaked cheeks to find that there was a gentle sombreness as the audience lingered outside the auditorium, fearful of moving too hastily, of breaking the invisible net that bound us together. Each of us had our unique histories, and yet this play had touched something so deep inside us that linked us all together.
In a country burdened with the dire need of feeding and educating over a billion people, how can one talk of the need for the arts? But we must, for it is not more important, but as essential.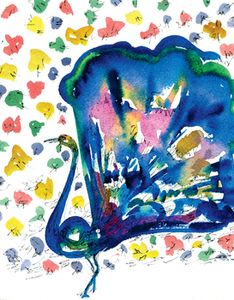 At lunchtime in office last week, Sameera (my colleague and cofounder of Junoon) regaled us with the old Aesop's tale of the ant and the grasshopper—the conscientious ant that stores up food for a rainy day, and the dilettante grasshopper who whiles away his time singing to his heart's content. Needless to say, it is the grasshopper who is left hungry when it rains, and the ant who is triumphant. But, Sameera noted what a dreary world it would be for the ant, if while gathering food he had to do so without the happy accompaniment of the grasshopper's music, and how it helped the ant lift his mind off his gruelling work—helping him find meaning beyond the mundane.
So, we need our arts, our artist, our homes for the arts, and of course our audiences. And it is the bringing together of these needs that has been the propelling force in all I have done in theatre. I delight in provoking theatre-going habits, goading regular engagements and instigating immersive encounters. Reaching beyond the obvious, seeking ways to touch people's lives, even if it is simply with the 'idea' of theatre, and not necessarily theatre itself.
So, for me it was as important to organise theatre festivals that reached beyond Prithvi Theatre to other venues across the city and to other cities too, as it was to create our festival 'juloos', a parade across Mumbai, spreading word of the upcoming theatre festival in theatrical ways. Or, in creating theatre exhibitions in unique ways in public spaces that were then transformed into yearbooks that allowed these stories a greater reach. It was in this same vein of seeking to reach theatre out across society that I took on the daunting task of writing this fortnightly column. Daunting because I am not a writer. But it was a means to an end that was much larger than the sum total of all my fears! And, month after month, as I struggled to find the words to convey the madness that possesses me—this junoon that envelopes my being and spurs me on, to share this world of the arts that I love so much—I have been gently buoyed by the kindness of this magazine's editorial team, and you too, my readers who have been so supportive of my ramblings. And now, as I say adieu, for all good things come to an end, I am amazed that it has been four years.... "I can no other answer make but thanks, thanks and ever thanks"!
www.junoontheatre.org