I grew up in a family that had values, but never spoke of them. This was before the age of needing to articulate and emphasise all that is essential to a healthy family or society. What were these values? Kindness, respect, truthfulness, mindfulness, concern, boldness, awareness, modesty, curiosity, sense of adventure, responsibility, knowing and earning your place in the world... perhaps some I even struggled with like loyalty and self-deprecation. These were embodied in the actions of our lives.
My father would be present at the breakfast table every single school day, regardless of when he had returned from his shooting and how exhausted he might be. And when I say 'present', I mean truly present, bathed and dressed and completely there! This simple act embodied so many values that my parents held dear. Our values were lived out and learnt subconsciously.
I talk about this because I have just returned from spending two days with 300-odd school principals at a national CBSE Principals' Conference in Raipur, with the theme Skilling India. On the last day of the conference, there was a panel from the world of sports and arts to talk about the values we bring to education.
Legendary cricketer Krishnamachari Srikkanth regaled the audience with his stories. Through his stories he talked of respect and of being supremely confident but also about being aware of the fine line between self-confidence, self-centredness and arrogance. He spoke of dealing with crisis and stress. He spoke of how Dhoni, in high-pressure situations, would stand absolutely still on the field. At a time when one expected him to rally his players and give instructions, he would be stoically still and distant. What he was doing was stepping back, for that macro vision of the situation enabled him to see the full picture clearly and then make his judgment for the next move.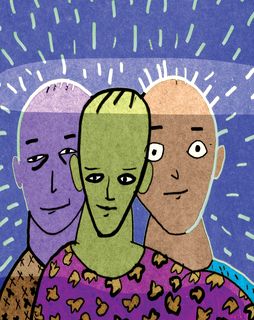 I believe the time is right for us to do exactly this 'stepping back' and reviewing the scenario… with our education system as much as with almost all major institutions in India. If we talk about skilling India, what does this mean? The world over, technology has replaced human beings, resulting in more and more well educated youngsters who are jobless. And more and more menial jobs not being attended to for the lack of skilled labourers. How does one fix this situation? I do not believe it can only be by addressing the academic performance (or lack of it) of some youngsters from a certain economic background and by offering them training in alternate vocational skills. Hand in hand with this effort needs to go a social transformation, where we learn to value these chores. The day we can really respect and value our plumbers, or our malis or our mochis or our maids, we will find a truly vibrant skills sector developing.
It all boils down to our values. And to arrive at this understanding, this embodiment of strong values needed to take India confidently into the next century, we need to spend concerted time and enormous effort in honing this new culture.
Today the most urgent need for values lies in our education system. The one most critical need is for our educators to embody the values they lecture about in every little action. If we talk of respect and discipline then we too must be respectful and disciplined. I believe that in the name of 'inclusion'(not only of disabilities but of social backgrounds), we have fallen into the trap of dumbing down our education, which has resulted in a culture of softening on discipline and rigour.
What are our aspirations today? Who are our role models today? Can we dare to imagine an India where we hold up our true heroes, our cricketers, our film stars and alongside them our educators, all on the same pedestal? And if so, then what will it take us to get there? Simply skilling our country cannot be the only way. We need a sea change in our approach to educating our young for a more mindful, creative and humane tomorrow.