I was in Delhi on Lohri/Pongal/Makar Sankranti, and enjoyed its full essence by witnessing bonfires at night, eating gajak (a sweet made of sesame and jaggery or sugar) and exchanging pleasantries with near and dear ones. My best wishes to all my readers and followers on social media.
This year, too, my goal is to up my game, which is totally dependent on my health. Hence, my other goal is to keep myself fit and work hard. I will be playing all international tournaments as per the Badminton World Federation norms and would like to perform to the best of my abilities. I am in Malaysia now playing the first Super Series of the new year. I am ranked No 10 in the world, and I hope to better my rank this year.
Looking at the year gone by, I started off well in 2016, receiving the prestigious Padma Bhushan in March and winning the Australian Open in June. But in August, I got injured and failed miserably at the Olympics. Adding insult to my injury, the media accused me of pretending to be injured, saying that I did not perform well and used the injury as an excuse. They asked me to pack my bags.
But thanks to doctors at Kokilaben Dhirubhai Ambani Hospital in Mumbai, my physiotherapists Arvind Nigam and Heath Matthews, and the support from the Olympic Gold Quest, Mumbai, I soon returned to my favourite place—the badminton court.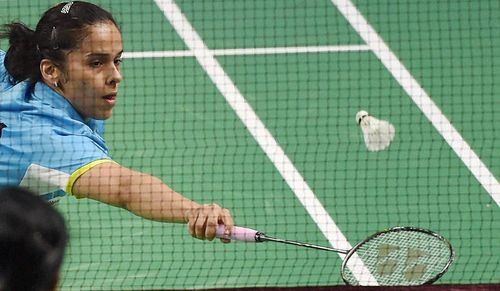 Now, I am in good health. There are no more visits to the doctors. I have one permanent physiotherapist (Nigam) given by the OGQ. I am off medication, am eating good food and am mustering all my courage to forget the nightmare of surgery. Only passage of time will heal everything, as my father keeps saying. So, I am racing with time here. To be honest though, there is a nagging fear whenever I think of what happened to me in the last six months. But I will get over it and stop thinking about the injury and leave it in the past. A comeback after injury is difficult, but self-belief is of prime importance.
I, along with my mother, have been in Bengaluru since last October, training with Vimal Sir at the Prakash Padukone Badminton Academy. The staff here, including coach Amarinder Rana of the Sports Authority of India, is very supportive. I have a practice partner in Upendra, a junior national champion.
In the last couple of months, I have been to China, Hong Kong, Macau and Dubai. I reached the quarterfinals in the Super Series and the Grand Prix Gold.
I played for Awadhe Warriors in the Premier Badminton League, and defeated world No 3 Sung Ji Hyun from South Korea and a few other good players from Hong Kong and Thailand. Our progress in the PBL was good. We reached the semifinal, but unfortunately lost to Chennai Smashers. Playing for the PBL was definitely not a picnic. I would still hit the sack by 10.30pm. Even on New Year's eve, I woke up at midnight to wish everyone well and was back in bed by 1am.
The top priority in any sport is supporting the best. Competition is a mainstay, and new, young players will keep coming. That is progress. My firm belief is that healthy competition is always required.
editor@theweek.in