The All England Open Badminton Championships are over, and I am disappointed with my quarterfinal exit. It is a prestigious tournament, and only two Indians have won it so far—Prakash Padukone in 1980 and Pullela Gopichand in 2001.
The All England Open is one of the oldest tournaments in badminton, and is a Super Series Premier that is equal to the Denmark, China, Malaysia and Indonesia tournaments. All seeded players play here but you need to have a rare magic, which only a few possess, to win it.
This was my second time at the tournament, and I had hoped to better my previous performance here—I was the runner-up in 2015. This year, I lost a marathon match with Sung Ji Hyun of South Korea, who was seeded third in the tournament. It was a heartbreaking failure, to say the truth, with a score of 20-22, 20-22 in 54 minutes. This is the second time I lost to her in our eight encounters.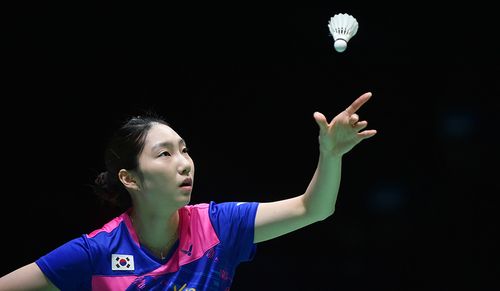 The tournament began rather well for me. In the first round, I was pitted against Nozomi Okuhara of Japan, who won the bronze medal at the Rio Olympics and was the defending champion at the All England Open. I won the match 21-15, 21-14 in 38 minutes. In next round, I defeated German girl Fabienne Deprez, who gave me a good fight (21-18 and 21-10 in 35 minutes).
I played both games without any stress since the only game plan was to win the initial matches. This made me very happy and I was raring to go for the quarterfinals. In hindsight, I became a little casual when I was leading 17-12 towards the end of the first set. I soon lost eight points. Though I saved four game points, I lost the set 20-22. Almost the same happened in the second set, and I lost by the same margin. So luck favoured Sung and she landed in the semifinals. I will repent this throughout my life.
I had trained hard at Bengaluru for a month prior to this tournament and am also feeling fit, which is why the disappointment is very high. While every win encourages you to do better in the next match, sometimes the opponent and her strategies might be equally good and I might fail to see them.
The All England tournament is now played in Birmingham. The venue was shifted from London in 1994. This was my tenth visit to Birmingham. People of Birmingham like me and they like my game. I, too, enjoy my stay there though it is extremely cold—ten degrees during the day that came down to three to four degrees during the night. The playing environment is good there if you can ignore the cold. When not playing, we were confined to our rooms. I used to visit Thai restaurants once I finished my game because I like Thai food. For a change, I visited some Indian restaurants this time. But I did not care much for food—the loss had killed my appetite.
editor@theweek.in