I made my comeback at the China Super Series held at Fuzhou in November, where many of the players asked how I was feeling. It felt good to return to this level again after a serious knee injury (a chipped bone shard floating between tissue).
When I lost at the Rio Olympics, my parents were not able to digest it because I was at the peak of my abilities. They thought the loss, as well as the injury, were big setbacks for me. They took me to doctors in Hyderabad and Mumbai. My father, who had accompanied me to Rio, was with me at the Mumbai hospital, too, talking to the doctors. He dedicated all his time to me while I was recuperating.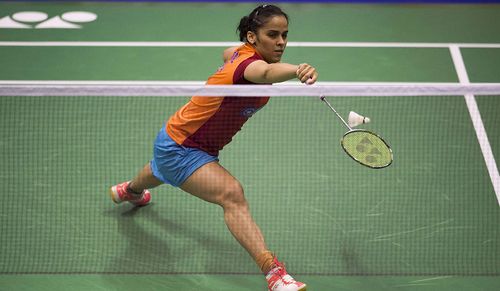 He never talked about my injury, maybe because he could not accept it or because he thought I would get depressed. He always said that nothing big had happened, and that I will soon be back on court, stronger than before.He paid the bills but never told me how much my treatment was costing. When I asked, he replied that my treatment was being done for free. He was present at my physiotherapy sessions, every single day. He swam with me, prepared delicacies, took me to movies such as Udta Punjab and Baar Baar Dekho, and did everything possible to keep me happy. My father also accompanied me to Chennai when I got an honorary doctorate of literature from SRM University. His main aim was to keep me motivated, either by encouraging me or by coddling me.
His silent encouragement and motivation enabled me to return to training earlier than expected. I was on court working with my coach in Bengaluru by the middle of October.It is a big problem for sportspersons when we are injured. The emotional and psychological trauma is difficult to deal with. My father made everything easy and bearable for me.My mom, too, was always by my side. Like all mothers, she wanted to ensure that I was eating properly. So, she cooked everything that I liked, from aloo paranthas to chapatis, and rice with besan ki kadhi. In fact, she would sometimes call the pani puri bhaiya home so that I could eat to my heart's content. My Chopsy loves me and I am sure he was amazed that I remained at home for such a long time, at a stretch. He is really the cute little boy in our family. In fact, he wanted to accompany me when I went to the gym, but dogs were not allowed. But the management felt for Chopsy and permitted him to come inside and see the gym. I think that Chopsy is an example of God's message of goodness and love.
I cannot talk enough about my physiotherapists and doctors and how helpful and nice they were. My physios Chandan, and later Arvind Nigam, guided by Heath Matthews, helped me immensely and enabled me to reach this level of fitness, because of which I was able to make my return in one of the biggest tournaments of the season. I am really happy that I am once again a part of the Indian badminton team and I look forward to getting back to my best.
editor@theweek.in