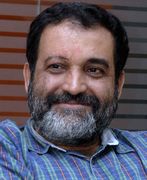 India—which has the largest number of people below the age of 30—is possibly going to be the only large labour surplus country by 2050. Twenty-five million babies are born in India every year, a figure which has been stable for the last 20 years and, possibly, will be for the next 20, too. If we invest properly in the demographic advantage that we have, it could result in great economic growth over the next 35 years. If not, there will be a large group of disgruntled people within the voting age bracket in India.
China has grown at 9.9 per cent a year from 1978 to 2014, a remarkable rate of growth never before seen in history. The Chinese went through their demographic transition during this time and were paranoid about the need for growth. Even when the world went through economic turmoil, they kept their investments up to make sure that adequate jobs were created. They invested hugely in higher education and skill development, had labour intensive policies and kept job creation as the top priority. Today, when growth has slowed and the workforce has peaked, China has pressed on the pedal just to keep the jobs going.
India has grown at 6.9 per cent a year from 1991 to 2015. This growth has been inadequate to provide enough jobs for those joining the workforce. For the last 20 years, about 24 million young Indians have entered the workforce every year and will continue to do so for the next 20 years. Of these, maybe 40 per cent will work in the agriculture sector or opt out of the workforce after marriage or because of other reasons. So the economy needs to grow at around 9 per cent to provide 14.4 million jobs every year. We have also not invested adequately in skill development or higher education and, as a result, have a large unemployed workforce that is unskilled and semi-educated. Some reports indicate that half the youth in Uttar Pradesh, Madhya Pradesh and Bihar are unemployed.
So we face twin challenges of inadequate growth and inadequate investment in skill development and higher education, both of which may make our demographic dividend a demographic disaster.
Currently, the trend rate of growth is 7 to 7.5 per cent a year. We need to incentivise investment that is labour intensive and not capital intensive. We need labour reforms and the flexibility to create more jobs instead of automating more because of rigid laws. We need to enhance skill development to increase productivity and competitiveness.
Our gross enrollment in higher education in the age group of 18 to 23 years is 23 per cent and, with a natural rate of growth, will increase to 50 per cent by 2030. But, the quality and variety of higher education are inadequate because of lack of reforms, lack of autonomy and low investment. There is no sense of urgency in reforming higher education today.
In the last five years, there has been greater investment and enhanced focus on skill development but the results have been poor. The focus has been on classroom training and not on hands-on training through apprenticeship. Globally, apprentice training and structured hands-on training are given primacy but in India, bad laws are preventing us from focusing on this. The National Democratic Alliance has laid great stress on skill training and indigenous manufacturing through the Make in India programme but we have not seen much change in the last 16 months. There is a need for more urgent action.
Overall, our attempts at creating more jobs, increasing growth and focusing on skill development to reap the demographic dividend have been inadequate, sporadic and tactical. Unless we take drastic steps, a demographic disaster is looming large.
Pai is chairman, Aarin Capital Partners.