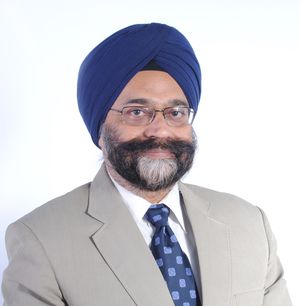 Last year witnessed a bullish trend as far as hiring was concerned. This trend is likely to continue in 2016 due to the economic growth including e-tailing, BFSI, Telco, healthcare and education. The startup ecosystem is fuelling this growth further and is changing the way jobs are being redefined. With the government's 'Digital India' and 'Make in India' push, manpower demand is bound to increase in core technology areas in 2016.
According to Aon Hewitt study on 'Decoding Hiring Trends in India 2015', employee referrals and online job portals were the most preferred sourcing channels. Recruiting techniques have also undergone some changes as companies seek to get an edge when hiring technology and creative workers. Some of the hiring techniques include providing the latest and coolest tools for employees to use and providing them opportunities to work on exciting projects. Other lucrative recruiting techniques include offering opportunities for professional development and working remotely.
Many companies are also warming up and opening their doors to boomerang employees. At IBM India, we have had a substantial increase in employee home comings every year. The change from 2014 to 2015 has been more than 100% for rehires. The benefits of rehiring former employees are that they are familiar with the company culture. There is also a sense of belonging and familiarity. Some employees come back with a fresh industry perspective and display more self-confidence. They also tend to be very appreciative that you are willing to take them back which can pay off in terms of their increased loyalty and productivity.
Ever-changing job skills over the years
More jobs are being brought into India by technology players, captives and others. This will put more pressure on talent and skills. The entire process of how a workplace runs has been changing, and with it comes changing needs with respect to the required skills and work responsibilities. One needs to learn how to quickly pick up new skills and implement them where needed. I want to reiterate that in the technology employment space the LQ (Learning Quotient) will play a very important part as rapid changes will take place and unless employees sharpen and align to market requirements they will become redundant.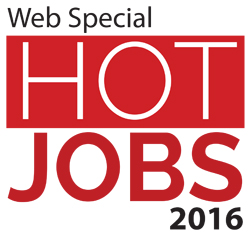 From a recruitment standpoint, the focus on pre-requisite skills has also shifted when hiring potential candidates.
Hot IT jobs in 2016
With business imperatives being defined around cloud, analytics, mobile and social, the focus has shifted to upgraded skilling in areas like artificial intelligence, data scientist, security specialists, big data and analytics professionals, mobile specialists, etc. At most companies, it is about delivering higher value to the client and upskilling to perform better. Some of the designations that did not last a few years ago, but are prevalent these days include, Manager—Transformation & Operations, Application Consultant—Experience/ Visual Design, Consultant—User Experience & Usability, Data Scientists, Solutions Architects, Mobile Developers, Product Mangers, Consultant—Interactive | Agile | Management, Analytics Manager. These are also among the hot jobs in the technology sector. Meanwhile, creative jobs like multimedia designers and content strategists are also expected to post higher gains. The top skills that are in demand at IBM are Data Sciences, Cognitive—Data Mining, Machine Learning, Cloud, Security, Storage and UX Design.
The key to success is to see beyond the given scope of your position, and understand your role in the success of your client, team and organisation—while you continue to learn new skills which are market relevant. It is about the value that one adds to the client and the organisation and the attitude one exhibits. Large employers are also working to create an ecosystem wherein educational colleges provide the latest skills.
Cool jobs for new millennials
Today's workforce is increasingly globally dispersed, multi-generational and multicultural. Managing a multi-gen workforce is a global phenomenon across the industries. Information technology is perhaps one of the largest and fastest growing industries and hence more exposed to this phenomenon.
The United Nations said that India will become the most populous country by 2022, when it will draw even with—and exceed—China at 1.4 billion people. The millennials are the best-educated generation in independent India and most likely to drive the country to long-term prosperity. Recent studies indicate that nearly 70 per cent of Indian millennials will deliberately seek employers whose corporate responsibility behaviour reflects their own. Technology, media and telecommunications (the TMT grouping) are the most attractive industries for Gen Y.
Master Inventor, Mobile Interface Designer, Studio Designer, Open Source and Linux, Open Source and Spark, Cloud and Softlayer Developer, Hybrid Cloud Developer are some of the profiles that showcase the different kinds of jobs millennials are getting into. The inclusive work culture at organisations encourage the employees to be innovative and continually push for transformational excellence. Some of the specific initiatives to engage the millennials at IBM include job shadowing, mentoring and reverse mentoring.
Growing trends for job seekers
In conclusion, I would like to highlight some growing trends for job seekers in today's fast paced ever-changing world. Skill development is an essential and continual process to stay on top of your game. Stay ahead of the curve and attend online classes to build those essential skills.
Also, talent communities are becoming very popular since they have interactive discussions between human resources, employees and potential employees. Not only do talent communities save you from wasting time applying to jobs that don't "fit," they also serve as a platform to keep you in the pipeline for jobs in the future. Most importantly, companies that create and use talent communities are seeing better and faster hiring results.