Growth has to become more equitable, less poverty-ridden. The present status is that we have almost one-fourth of the population living below poverty line

The best in different fields need to get into politics. If we ask ourselves about whether the best are entering politics, I don't think many of us will answer 'yes'.
Asia along with Africa was historically the most neglected region. Our population was much higher. But, if we look at the post-war history of Asia, the first countries to develop were Taiwan and Japan, followed by Korea and then China. Singapore and Hong Kong being the other isolated exceptions.
Each country followed a different model. Taiwan, Japan and Korea became leaders in technology and innovation. Then they developed low-cost technological solutions and linked themselves with the global markets to become giants in their area of core competency. China broke from state-controlled economy and chose economies of scale—large-scale generation of employment, world-class infrastructure, large-scale urbanisation—and became the low-cost manufacturing hub of the world. They were really the growth generators. For 25 to 30 years, the Chinese economy grew by almost 9 per cent every year. China became a global economic power on the strength of these rapid growth rates.
Can India achieve that? There are many challenges that must be dealt with to achieve that. They have to be dealt with not only at the level of the government and politics, but also at the level of society.
India will have to tackle those challenges. But there is one undisputed fact that to fulfil the dream of 'developed India', India will have to grow at a faster pace, have an equitable distribution of wealth and resources defying the urban-rural, caste and religious divides, among others. At the end of the day, it is growth that is the best response and antidote to poverty.
There is enough evidence and data to back this. Look at the 2011 census for poverty figures. The percentage of population below poverty line (BPL) among Sikhs was only 5.9 per cent. Among Christians, it was 16.4 per cent. Among Muslims, it was 25.4 per cent and Hindus, 21.9.
In the case of Muslims, if we compare the 2011 figure to 1993-94—because that was the time we broke away from the old economic system and started faster growth rate—there is a decline from 51.2 per cent to 25.4 per cent. The decline during the reform period is almost 26 per cent. This is the period we started growing at 6 per cent, 7 per cent and even touched 9 per cent, and are back at around 7.5 per cent today.
If India has to conquer poverty and inequality, we will have grow at a much faster pace. Then we have to ensure that the benefits of that growth are distributed in an equitable manner among all sections of society, especially among the poor and vulnerable sections. Growth has to become more equitable, less poverty-ridden. The present status is that we have almost one-fourth of the population living below poverty line.
How does India achieve equitable growth? If you look at the patterns of Asian economies, there is a particular roadmap that India has to follow. India will need investment—all forms of it. We will need a much larger resource with the Centre, so that it is able to spend it. We will need a much larger share of private sector investment, and a banking system supporting growth. Above all, we will need a large part of global investment to be attracted into India.
Governments will always invest. But investment from private sources will come only if India becomes the most attractive place to invest. India has to get rid of corruption, have quicker decision-making, and have a business environment that is extremely easy. We may have opened our doors to investment and eased various forms of foreign investment and environmental clearances, but have we eased processes at the state level, especially to meet land and construction requirements?
With regard to ease of doing business, we have moved up in the rankings of both the World Economic Forum and the World Bank. But, when it comes to land and construction, we are 183rd among 190 nations. The change in mindset will have to take place not only in New Delhi, but also in state capitals and downwards. Each time we delay a project, each time we put hurdles, we create an adverse environment where we lose jobs, ancillary industries and revenue. It also paints a bad picture of India for future investors. So we have to reverse this process and make India the best destination for investments.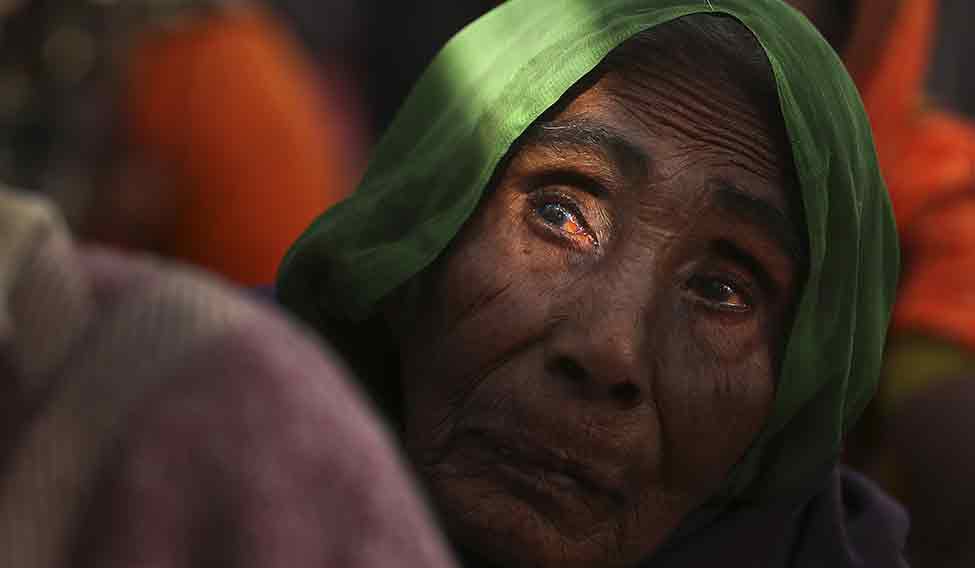 Our taxation has to have credibility. It has to have stability. Our direct taxes have to be comparable to the best in the world. So, this concept of 'one nation, one tax' is important for India in not only reducing tax, but also for easing the business environment and eliminating corruption.
Our resources have to be fairly distributed. We cannot afford controversies such as the spectrum issue or coal mine issue of the past.
The present government is laying greater emphasis on large concentration of the Indian expenditure being spent on infrastructure. This has to continue for the next decade or so. India deserves to have the best highways comparable to the rest of the world. There has to be modern railway systems, fast and super-fast trains, first-rate connectivity and surplus power at an affordable cost. You have to have air connectivity to every nook and corner of the country. You have to have ports, with such capacity that trade is facilitated rather than hindered by them. It will also be a challenge given what happened recently in Gurgaon and Bengaluru. You cannot have India's two millennium role-model cities of IT grinding to a standstill because of rains.
The other aspect that India needs to look at is its rural areas. All 18,000 villages in India must be connected by road. The present government has therefore decided that by 2019, every village in India will have road connectivity; that by 2018, every village will be electrified. Swachh Bharat programme will be relevant here. Villages must have sanitation. There must be housing for all. Irrigation for increased crop productivity and animal husbandry will raise rural incomes.
India also needs social sector schemes to support the weak and the vulnerable. We have to have an insured and pensioned society. Employment will be another challenge.
In August 2014, Prime Minister Narendra Modi launched a mega financial inclusion scheme called the Pradhan Mantri Jan Dhan Yojana. The target was that every Indian family must be connected to a bank account. This is the world's largest financial inclusion scheme, whereby more than 22 crore accounts have been opened in record time. There are deposits worth more than 040,000 crore in these accounts. The number of zero-balance accounts has come down to less than 25 per cent of total accounts.
The Mudra scheme helps those who cannot get jobs in the private sector and the government. They can get loans—very small loans without guarantee—to turn into entrepreneurs. A large number of skill development programmes have been started by the present government, so that the skills of people can be enhanced and the demographic dividend can be successfully achieved.
The hallmark of a developed society is that it must become an insured and pensioned society. This was something that India was initially finding difficult to accept. It is going to be a reality, as no society can survive indefinitely on the strength of a system that gives hope that in old age someone else will support you. Therefore, your ability to become a pensioned society—so that you are supported during old age through your investments made in the course of your career—is extremely important.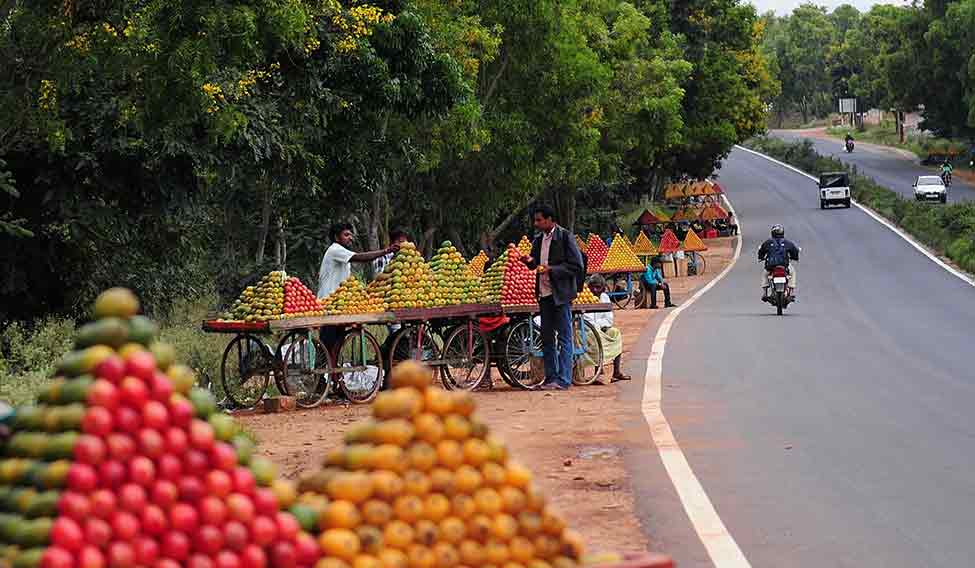 India needs to deal with the challenges of insurgencies and terrorism. The country has faced them in the northeast, down south, Punjab and Kashmir. We see very sporadic incidents, but fortunately, compared with the rest of the world, we are still a haven of safety and security. Any society that aspires to be developed must spend its resources on poverty alleviation, creating infrastructure and developing the economy rather than on security. The faster we become a safer and insurgency-free society, the better it is for India.
In our race to become a developed society, we have to avoid policy diversions. Any social strife, because of issues of caste, language, religion, water and region, is capable of setting off emotions that can deflect attention away from the developmental agenda. The strife that the emotions create can be very costly to the society. To achieve our goal, we need to rely on our ability, maturity and statesmanship to distance ourselves from these issues and bring closure to them. If we can manage to get rid of these diversions, it will reflect the kind of maturity our society has. In any case, we have to continuously focus on and follow our development agenda and defeat the nefarious designs of such diversionary forces.
Education and the creation of a network of institutions of excellence in our country is another big idea. Today, we are moving in that direction. The government is creating a network of such institutions and, fortunately, the private sector has also entered the field in a big way. In most courses, except in medicine, India has surplus capacity. We need to create a higher capacity in medicine. A fairly good infrastructure is being created in these institutions. I am fairly optimistic about the future. We need to create global centres of excellence in large numbers, rather than isolated islands of excellence.
India needs credible politics, so that we have credible policies. For the purposes of credible politics, we have to realise the strength of our democracy. The power of democracy, Parliament, governments (both at the Centre and in the states) and political parties is huge. The best in different fields need to get into politics. Politics shapes the life of a nation. Politics determines policies. If we ask ourselves about whether the best are entering politics, I don't think many of us will answer 'yes'.
There is a new generation of students now. I have travelled to universities across the country and, after each visit, I come back inspired. From Kerala to Kashmir, from east to west, the quality of students has markedly improved from what it was decades ago. They have great hope for the future.
What worries me is: do we, in the policy domain, measure up to the aspirations of that generation? I think a lot seems to be lacking and needs to be done. That is where the quality of politics across the political spectrum—from the Central government, Parliament, state assemblies, state governments to municipalities and panchayats—needs to improve.
The faster we achieve an enhanced investment in the education system and the bridging of inequalities, the more we will be able to give back to the people what we have promised.
The author is Union finance minister.