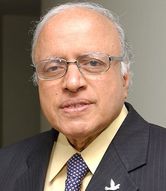 2014-15 has seen unfavourable weather for farmers in several parts of north India. December 2014 was warm and, as a consequence, the growth of the wheat crop was accelerated. In many early sown wheat fields, panicles emerged ahead of time. From the first week of March, severe rain damaged several fruits and vegetables. The crop loss has been severe and farmers are in distress. Debts are mounting and relief measures are inadequate.
Contingency plans:
As soon as the rain stops, incentives may be given for the use of combine harvesters and for grain drying, which is a must to prevent the development of mycotoxins.
Community nurseries of short-duration Satti rice can be raised for early transplantation as the water table is high.
Farmers should be assisted in cultivating short-duration rice, maize, moong or millets. They all require less water.
Short-duration crops can be harvested before the regular kharif season.
While these measures can give some immediate relief, there is need for a detailed strategy. Seed reserves of alternative short-duration crops are important, as are seed banks to manage climate change.
April 14 marks Ambedkar Jayanti, Tamil new year, Baisakhi and other harvest festivals. Unfortunately, this year, there is no Baisakhi for farmers in several parts of the country. About 80 per cent of farm families do not have crop insurance and struggle to repay debts. In addition, they do not get a fair price for their produce. A recent example of farmers suffering from good production is the experience of potato cultivators in West Bengal. More than 10 farmers are reported to have committed suicide because of the collapse of potato prices. In 1982, I had recommended the setting up of a National Horticulture Board on the model of the National Dairy Development Board to ensure efficient post-harvest handling of perishable agricultural commodities through integrated attention to storage, processing, pricing and marketing. Though NHB was established in 1984, it is still not able to help farmers get a reasonable price.
The agrarian crisis is getting more intensive and farmer suicides are getting prominent attention. The small compensation being offered has aroused more anger than appreciation. It is time we look at the fundamental problems faced by farmers. The US, 150 years ago, started land-grant colleges based on the Morrill Acts of 1862 and 1890. We adopted this model of looking at farming in a holistic way, that is crop, livestock, fish, agro-forestry and agro-processing as the mandate for our 62 agricultural universities. Unfortunately, responsibilities are getting fragmented. The agriculture university, which was to serve farmers on a farming system basis, has now been split into veterinary, animal sciences, fisheries and horticulture universities. Thus, farmers do not get integrated advice covering conservation of natural resources, cultivation on the evergreen revolution pattern, consumption and commerce. There is a growing dichotomy between farmers' needs and the response of government, the Indian Council of Agricultural Research and farm universities. The time has come to restore the original concept of farm universities, which is to carry out research, education and extension on a farming system basis, since this will help in providing both farm and non-farm incomes, thereby saving farmers from total income collapse.
The National Commission on Farmers proposed the following steps to strengthen the economic viability of farming. First, credit must be available at an interest rate of 4 per cent to men and women farmers. At the moment, women farmers do not get credit largely because they do not have title to the land. Second, we should improve the post-harvest infrastructure for crop plants as has been done in the case of the dairy sector. Third, we should promote an Indian single market, thereby helping to remove all inter-state barriers.
Finally, assured and remunerative marketing is the key to stimulating and sustaining higher production. For this purpose, NCF recommended that the minimum support price should be cost of production plus 50 per cent. Unless prices are attractive, the younger generation will not remain in farming.
We are the only nation which, by an act of Parliament, has made access to food a basic human right. And, the right to food with home-grown food is a proud achievement. Unfortunately, we are getting to be better known as a country of farmer suicides. We should do everything possible to save our country from this ignominy.