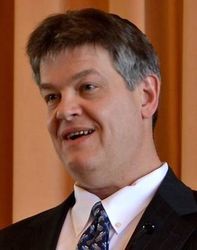 Point Hope, Alaska, is tiny and ill-provisioned, an Arctic backwater so inaccessible that basic groceries have to be flown in and gasoline can only be brought in by barge during the summer. The town is remote not only geographically, but also digitally. Its internet connection is so slow that teachers must spend hours downloading course material that most of us could get in minutes.
But Point Hope's luck is changing. High-speed internet is coming, and with it the benefits of ties to the world—improved education and health care, more options for consumers, and a chance to attract tourists. All thanks to global warming.
The New York Times reported that Quintillion, a global communications company, is taking advantage of melting sea ice to build a faster digital link between Europe and Asia by positioning high-speed internet cables beneath the Arctic Ocean. Until recently, cable-laying ships couldn't get too far north, but climate change has meant less ice north of the Bering Strait. Consequently, Point Hope is now a stop on Quintillion's shipping route, and the company is supplying the town with broadband service. That means a better life for residents of one of the US's most isolated communities.
In the church of climate alarmism, there may be no heresy more dangerous than the idea that the world will benefit from warming. Zealous preachers seek to scare their flock with forecasts of catastrophe, horror, and threats to civilisation. Anyone who demurs is denounced as an apostate; an anti-science "denier."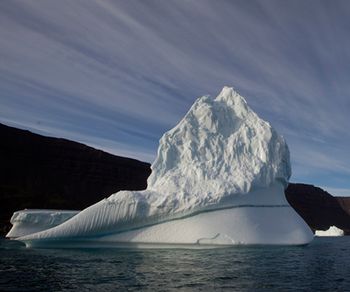 But, while climate change brings negatives, it brings positives, too. Polar melting may cause dislocation for those who live in low-lying coastal areas, but it will also lead to safe commercial shipping in formerly inhospitable northern seas, and economic opportunity for high-latitude residents.
Shifts in climate are like shifts in the economy. Falling interest rates are a blessing to home buyers but a curse to savers; a strong dollar helps consumers buying imports but hinders exporters selling abroad. In the same way, changes in climate generate winners and losers.
Worldwide, cold kills 20 times as many people as heat, so a warming planet could save some lives. A plethora of data confirms the greater deadliness of cold weather, even in countries with very different climate patterns. One study of mortality rates, for example, found that deaths from cold outnumbered those from heat by a ratio of 33-to-2 in Australia, and 61-to-3 in Britain.
A warming planet will also be a greener planet. Rising levels of carbon dioxide in the atmosphere have already led to "persistent and widespread increase" in leaf cover across as much as half of the world's vegetated regions, according to a study published in Nature last year.
Alarmists mindlessly condemn atmospheric CO2 as "carbon pollution," but carbon dioxide is essential to the health and growth of plant life. NASA satellites show that over the past 35 years, there has been an increase in world greenery equal in area to twice the continental United States. Climate change has been a particular blessing in Africa, where the "Sahel greening" has significantly reduced famine.
The effects of climate change range from the obvious (lower heating bills) to the subtle (more habitat for moose and endangered sharks). Territory formerly deemed too forbiddingly cold will grow more temperate—and valuable. Delicacies from lobster to blueberries may become more plentiful.
Bottom line? Global warming will bring gains as well as losses, upsides no less than downsides. Climate science isn't a good-and-evil morality tale. Climate discourse shouldn't be either.
Jacoby is an American journalist