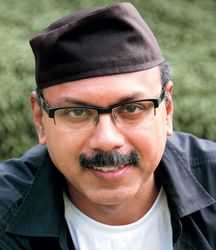 I always felt it would be difficult to talk to different audiences in the fragmented world of media. Until one day when Ajai Jhala (my partner and CEO) and I visited the Sabarmati Ashram, Ahmedabad, in 2009. That is when we discovered the true power and greater meaning of action. It became clear to us that Gandhiji did not preach—he spoke with actions. That is how he got different sets of people to understand his message even as he fully engaged with them at various railway platforms across the country.
The fantastic thing about action is that it is not dependent on language. It is understood by different audiences in the same way. There is hardly any room for misinterpretation. That is how we found our answer as an advertising agency—in action. So we set up BBDO India—on the back of this new media-neutral media-friendly, easy-to-understand action philosophy we call "Create Acts, Not Ads". And the timing was just right. Young Indians were in the mood for action, not words and false promises. They were saying, "Don't tell me, involve me."
You'll see the marketing effectiveness, commercial success and social impact of acts, not ads, in many of our brand movements. Be it Gillette 'Women Against Lazy Stubble' or Whisper 'Touch The Pickle' or Ariel 'Share The Load' or Mirinda 'Release The Pressure'. These are all action-oriented ideas that work for multiple platforms across different audiences.
To understand the true power and meaning of action, and its ability to connect with people, let us take one example and deconstruct it. Say, 'Share The Load', which is Ariel India's culture-rocking brand movement that provoked Indian men to share the load of household chores. The work was recently declared the most effective advertising and marketing campaign in the world.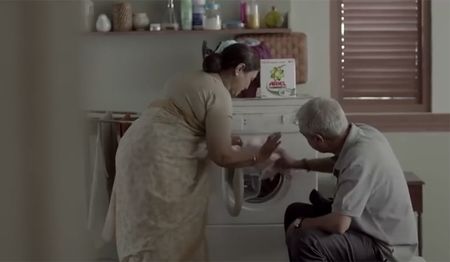 For us, it is not just a campaign, it is an invitation. An action-oriented idea. It is media-neutral and platform agnostic. Because it is based on action. So it works for all constituencies and audiences. It is not an ad, it is not a brand saying things to please consumers. It is a brand doing things; a commitment! Which is why the brand message resonated far beyond India, winning the Gold Lion at Cannes in 2015, 2016 and 2017. For us at BBDO India, it was like winning "the emotional grand prix". Something we had never experienced before. The campaign reached a level of success that few marketing departments or advertising agencies could have dreamt of.
There are several lessons that we got from the success of this highly integrated multi-media platform agnostic campaign.
Content is king. Context is King Kong
We live in a world where advertising is increasingly turning into a blur. As a result, content alone cannot cut through. So an understanding and leveraging of context is vital. Context is more important to people than advertising. It is about what is happening in their lives, about the relationships within their family, communities, societies, culture—all the things that are influencing them. It was clear to us that there was something far more important to women in urban India than removing stains from clothes. The statistics speak for themselves—women in India spend close to five hours doing household work while the men, put their legs up, watch some TV, and do only 19 minutes of work. This is a tension that is simmering within the families that we see around us. So we decided to act.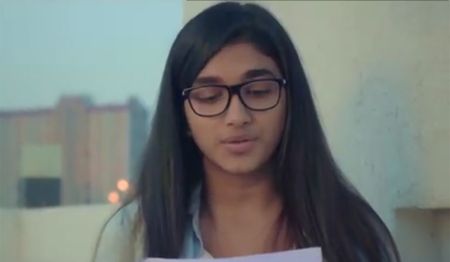 A point of view matters
While all brands have some differentiation, any and all of these prove to be quite fleeting in the modern world. The new requirement for successful brands is to integrate a point of view that comes from the context that matters to consumers with the benefits of the product. With a purpose of removing the cultural stain of gender inequality, the initial stages of the campaign emphasised the performance of the product, maintaining the long-term offer of one wash stain removal, no matter who washes the clothes.
Empathy is emotional currency
When it comes to the consumer, we tend to be very superficial in terms of demographics, psychographics and things like that. We tend to think about what she likes, what she does, where she goes, but we need to think about what she is going through. The 'Share The Load' campaign was about understanding what Indian women are going through. This placed the brand firmly in the corner of women. Once you do this, once you become the consumer's advocate, you create volunteers in the process.
It's not just insights, it's how you incite
We focused our creative and strategic attention to the intended action and reaction. For Ariel 'Share The Load', we created a variety of executions in clever forms and formats that pushed a specific behaviour from men thus inciting them to get up and do the laundry. Starting with the product, the brand launched 'his' and 'hers' packs, that included instructions on how to do the laundry. This came from an ironic insight, that while men took pride in being the sole operators of 95 per cent of a household's machinery, they got away with claiming not to know how the washing machine worked.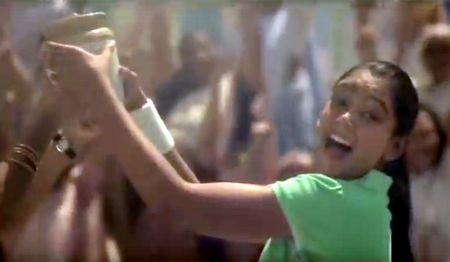 Next, labels saying that the garment could be washed by both men and women were sewn into clothes from retailers and designers, which became advocates for the brand through the cause. Further, an integration with leading matrimonial websites required men signing up to agree to share the load of housework. Agreeing to be equal gave people the opportunity to be a volunteer of the conversation.
Think inside the box
With 'Share the Load', we decided at the very beginning that we needed to be about the home, so that was where our conversations were. It was about gender inequality in the home, not outside.
This goes back to most of the other campaigns from the agency, where the aim is to really start a conversation to push an action. Example: BBDO India's early action-oriented idea in 2009, 'Women Against Lazy Stubble', for Gillette. This is the world of action. A world where people want things to be done. And getting people to do things and making them volunteers turns them into activists. They spread the message faster than any other media can.
To sum up
Yes, the challenge of creating ads for multiple platforms for different sets of audience is real. But when you have an action-oriented idea, things sort themselves out. Action creates change. Action is real. It is authentic. The age of promise is dead. It is now about brand action. It is about commitment. Acts, not ads.
Paul is chairman and chief creative officer, BBDO Indi