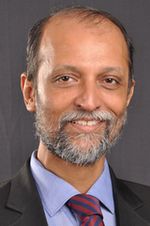 India's population is growing at about 1.7 per cent a year. But the workforce is growing at about 2.5 per cent. This subset "bulge", called India's demographic dividend, will continue for several years. It means one million new entrants into the workforce a month for the next ten years. It has several economic implications. The average age of India will be lower than most developed countries. There will be a "virtuous circle" of income earners who save, invest, consume and pay taxes. This also has a positive impact on India's fiscal challenge. Despite a relatively high fiscal deficit, an ever expanding base of young (and future unborn) taxpayers means that per capita burden of financing the fiscal deficit will remain low, as cost of borrowing is borne by the future.
But some sobering clarity is needed in discussing the demographic boon. First, it is not a question of one million new jobs that need to be created, but about one million livelihoods. This is because the majority of new workers will be self-employed. Even among those who do get a job, the bulk of the employment will come from small and medium enterprises, not large corporations, the government or the Army. Second, the jobs or livelihoods are of the future, and cannot be extrapolated from the past. For instance, e-commerce is booming today, but who knew that five years ago. Interestingly, Flipkart claimed that it would create two million new jobs in one year alone. This is presumably through ancillary services like logistics and warehousing. Indeed, courier companies flourished when that sector opened up for the private sector.
Third, the job scene will be influenced by megatrends such as urbanisation, greater female participation, digital marketplaces and environmentalism. For instance, one of the fastest growing urban employers is private security services. Digital marketplace phenomena have given rise to Uber and Airbnb entrepreneurs, and thousands of app developers. These have also shaken up the conventional business models of industries like taxi services and hotels. The green economy is one of the biggest creators of jobs and economic opportunities. Imagine setting up a business that offers customised solar solutions to hilly northern belt households from Uttarakhand to Sikkim!
Fourth, we must note that large-scale industrial jobs will probably not materialise. The low-cost, labour-intensive Chinese manufacturing model is being replaced with greater penetration of robotics. There will be increased scope in small-scale and flexible manufacturing. This leads us to the fifth observation regarding the demographic opportunity. It is imperative to marry future jobs with future skills. Our present education curricula tend to lag behind our current needs, so what to speak of future needs. The gap between the availability and the requirement of skills is widening in sectors like organised retail, banking services and transport. There is a huge unmet demand for vocational education. Even in conventional areas like civil engineering and architecture, the curriculum needs urgent updates. The field of education and skilling needs creative models of financing as students, who need it most, often can't pay, or can do so only from their future earnings.
Unless we clearly anticipate future skilling needs, our demographic boon will remain unredeemed. The 27-year-old today is probably well entrenched, and unlikely to change careers. But we must think about the one who will turn 27 in five or ten years. The competition will get more intense, but opportunities will expand, too. Those kids should have the courage to lose sight of the shore to discover new horizons.
Ranade is president and chief economist, Aditya Birla Group.