When I first met Raghu Rai in 1975, he was working with The Statesman. When we planned to do a book together, his books A Life in the Day of Indira Gandhi and his memorable photographs in Bihar Leads the Way were already published. Now, perhaps, his fifteenth monograph along with a retrospective show assembles extraordinary pictures from his five decades of being in-focus. The cover focuses on a woman at evening prayers, with a panoramic sweep of old Delhi in the background. Today, the skyline has changed drastically, thus the title of the book Picturing Time is appropriate.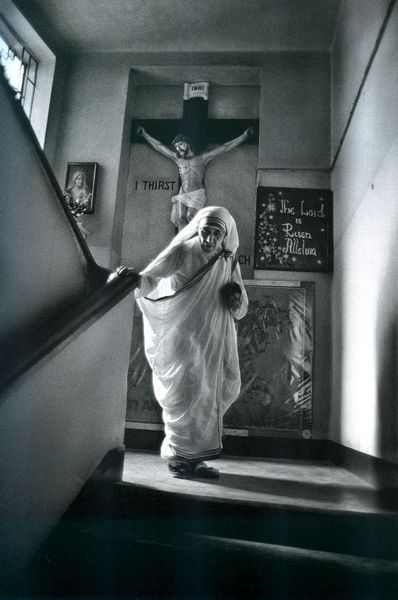 Raghu, who began his career in photo journalism, added value to these pictures by chronicling major events from each decade, starting 1960 to 2010. He has be a witness to every important event–be it when Indira Gandhi met Zulfikar Ali Bhutto Shimla in 1972 or the refugees from Bangladesh (1971) or the guarded Akal Takht with Bhindranwale and his followers in 1984 (where Raghu smuggled in a camera among garlands); the Congress session in Tirupati in 1992 where Manmohan Singh was overshadowed by giant cutouts of Nehru and Indira Gandhi; the soldiers and canons at Kargil in 1999. In the book, the political history is retold in chronology, with the added spice of his comments on most pictures.
A few photographs focus outside India to become metaphors of another country, such as the 'Fall of the Soviet Union' epitomised by a booted-leg stamping on the falling statue of Lenin, the Wailing Wall in Jerusalem by a clock and black-suited men and a mime show of Mary Madonna in Paris.
His photographs record ways of life that are unique to places. Between political happenings his camera captures daily life–tongas in Chawri Bazaar, a lone woman pushing a cart through streets of Delhi, dust storms sweeping through Rajasthan, wrestlers at the akharas, an artist's studio with clay images in Kumartuli in Kolkata, a widow silently watching Durga visarjan on the banks of the Hooghly, Churchgate railway station at the rush hour, unusual scenes of seagulls hovering over the Yamuna in Delhi.
Raghu's portraits are incisive like a knife that cuts through to reveal the personality. The image of Muhammad Zia-ul-Haq reveals his cruel eyes and smile; Leonid Brezhnev rises like a 'stuffed dummy'. Mother Teresa, whom he photographed many a time, is intense in her prayers, or like a ray of light descending a staircase; the Dalai Lama is relaxing, laughing in his informal and genial self, while poignantly looking at the Himalayas, perhaps, trying to set his gaze on a distant Tibet. Indira Gandhi is shown as her commanding self, conspiring for the Congress breakaway in 1967. " She is the only man among them" was Raghu's comment on this photograph his took. The most telling image is of Bal Thackeray, complete with his tiger (2002).
The fact that Raghu loves classical music contributes to his capturing the ecstasy of M.S. Subbulakshmi as she sings, Hariprasad Chaurasia while playing his flute beside the sea, and maestro Bismillah Khan laughing with a cigarette in his hand. It seems inexplicable as black and white portraits are more expressive of most personalities, becoming a means of expression. Some portraits became famous across the world, such as the expansive image of the Dalai Lama published in Time magazine (1993), and the terrifying face of a dead child, telling the world about the Bhopal gas tragedy (1984).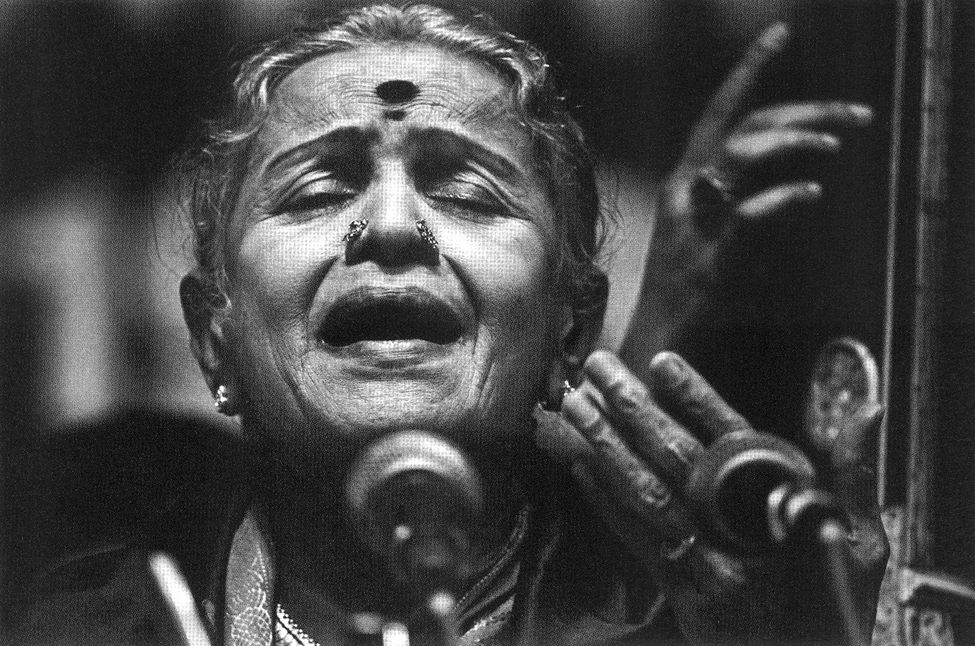 Raghu Rai captures the essence of the story in a moment, and his strength lies in black and white photographs–or perhaps I have a special regard for this kind of sensibility. His more recent experiments in colour move away from that cutting edge of realism to take in panoramic views–the clouds of monsoon skies at Marine Drive, sadhus at the Mahakumbh and a virile Naga sadhu (2013), Buddhist monks preparing a mandala in Ladakh, and the continuing importance of studio family pictures in the villages of India. The mood is often more tranquil and gentle as the focus moves away from focusing on one figure. He continues to work in black and white form, but with his recent images of the weird shapes of huge rocks at Hampi (2012), he has moved from realism to explore the infinitely wider perspectives of the surreal.