We are very close to striking down one of our most regressive laws—the criminalisation of homosexuality. This week, the Supreme Court ordered a larger bench to review the colonial era abomination in a reversal of its own peculiar 2013 verdict that had upheld the legal ban on gay sex. This week's developments are a logical corollary to the court's path-breaking 'Right to Privacy' judgment which, for the first time, located sexual orientation within the parameters of individual liberty.
These developments are reason for all right-thinking Indians to celebrate. But it is also a moment to point out how our elected representatives—in fact, pretty much all of Parliament—flunked the litmus test. Even in 2013 when the Justice Singhvi-led bench outlawed homosexuality, the court made it clear that the legislative wing of the state was free to amend the archaic rules. A handful of individual parliamentarians—Arun Jaitley, Shashi Tharoor, Milind Deora among them—did take personal positions, well before their parties did, to remove the tag of 'criminal' from being gay. But institutionally, the Lok Sabha defeated a private member bill by Tharoor to end discrimination against homosexuals—not once, but twice.
By contrast, Parliament united across the trenches, to vote for a National Judicial Appointments Commission (later nullified by the court in an open confrontation between lawmakers and the judiciary) as a mechanism to appoint senior judges. Parliamentarians have long cribbed about judicial overreach and argued that the constitutional division of powers has been upturned by super-powerful courts that are encroaching on their territory.
Indeed, India's judges have opined on everything from how to clean up cricket to the weight of school bags. They have ordered IPL matches out of Maharashtra when the state was battling drought, mandated a ban on firecrackers during Diwali in Delhi because of toxic air and decided whether or not liquor can be sold in Bihar and Kerala. The overarching scope of the courts once prompted no less than an exasperated Finance Minister Arun Jaitley to say, "Step by step, brick by brick, the edifice of India's legislature is being destroyed." Another Union minister, Nitin Gadkari, told me, "Let Judges quit and contest elections, if they want our jobs," in annoyance with the court's decision on scheduling IPL matches.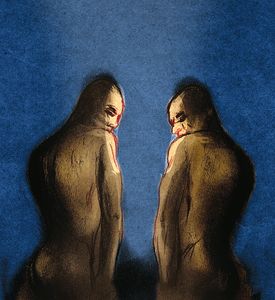 But if almost all political parties are united in their frustration with the courts playing God, why do they outsource elementary constitutional decisions—like that of legalising gay rights—to the judiciary? The truth is that with one eye on their more conservative voter-base (several orthodox religious groups continue to oppose homosexuality) and the general status-quoist, play-it-safe impulse of electoral politics, most netas would rather let someone else take the decision for them. So, Parliament will not oppose the court's decision—should it come—to finally end the criminality around gay rights—but nor will it ever lead the way. Our lawmakers lose the right to complain about judges transgressing legislative space, if they are inconsistent about stepping up to the plate. Leaving the judiciary with the responsibility of delivering equality to millions of Indians is a legislative cop-out.
This is the same Parliament that has refused—once again, across party lines—to make a law against marital rape. I would wager that once the courts are willing to do so, our parliamentarians will then—and only then—say—Me Too.
editor@theweek.in