The World Anti-Doping Agency (WADA) listed India as the world's third worst offender in 2014 and 2015. If this were so, we should be sitting pretty on the medals tally; but, at the 2016 Rio Olympics we ended up 67th! Seems like we are incapable of getting anything right! Jokes apart, doping is killing any prospect we have of creating a sporting revolution in our country. It is an infestation that is eating an already corrupt and disorganised sporting system from the inside, and hastening its decline.
Recently, an eye-opening exposé by a news channel brought the menace of doping to our doorstep. The complicity of officials, coaches and athletes was shocking, but not totally unexpected. Over the past few years, I have been noticing with much anguish, the march of doping, especially in athletics. Needles and syringes strewn at state and national meets, including junior meets, have become a common sight. The efficiency with which a 'covert' system of doping being run by some of India's biggest names governing our sports is something to be marvelled. If we could run our regular training programmes with this kind of passion and organisation, we perhaps would win a lot more!
Back to the exposé. Caught on spy-cam were top officials Adille Sumariwalla, president, Athletics Federation of India, G.S. Randhawa, head of athletic selection committee, and some other federation officials. Also caught on camera was Narsingh Yadav, one of India's leading wrestlers, who detailed and exposed the depressing doping scenario at the elite national training camps. The lynchpin of this racket according to Narsingh was Lalit Bhanot, who worked through a network of officials from NADA, WADA and various federations.
What surprised me was Sumariwalla's admission that he knew the going rate at NADA for changing a positively tested sample to a benign one was Rs 50,000 to Rs 5 lakh! Even more damning was Randhawa's claim that many of our athletes, who went to the Rio Olympics, doped with the knowledge of the officials. If both these ex-Olympians were in the know of these happenings, why didn't they take any action–be it resigning from their positions in protest or bringing up the issue with the ministry?
How should we respond to this increasing menace? There is a minority that feels doping should be legalised. Lance Armstrong, who was caught doping, said that 'everyone was doing it' and to stay in contention he had to as well. Is that a good enough reason? Millions of children looked up to this cancer survivor with his inspirational comeback. What message does Armstrong give to these young impressionable minds? That it is ok to cheat and abuse the body, in the pursuit of winning! In fact, Usain Bolt was unequivocal when he said recently that, sport will die if doping continues.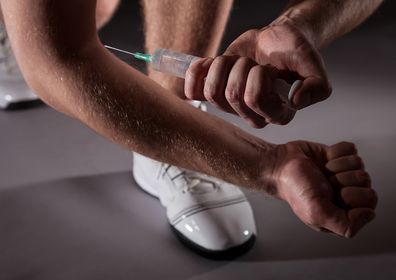 The other option is to criminalise doping. Some European countries have already done it. The standard practice today is to ban guilty athletes for varying periods, including for life, without any prison term. And what about the 'system' that supports this—the coaches, support staff and administrators? Even they are covered by the possibility of a ban, but they invariably go scot-free in spite of evidence. Yuri Ogorodnik, an athletics coach, was sent back by the AFI when six of our key athletes were caught and banned for two years. The same Yuri was brought back by AFI for the Rio Games!
What should be the ministry of sports' response when the rot has set in all the way to the top of those who govern sports? Firefighting cannot sort such systemic issues. A robust sports law which covers doping can help, but it is languishing since 2011. Change requires intent. The government needs to bell the cat soon.
Ashwini Nachappa is a former athlete