Like me, there are millions of Mumbaikars who are noise-sensitive. As Indians, we tend to ignore high decibel levels, preferring to shout when we can speak less belligerently. For most of us, a conversation that doesn't include raised voices is no conversation at all! Which is why the question of curbing the use of loudspeakers in certain areas and having a legislation to strictly enforce the 10pm cut-off for the same make certain segments of our society very agitated.
But, what created hullabaloo in Maharashtra last week was the unprecedented move by the state to meddle with the judiciary by filing an application against the bench headed by Justice Abhay Oka. He was accused of 'harbouring a serious bias' against the state machinery. A state machinery that had failed to notify silence zones by August 10 as per the Noise Pollution (Regulation and Control) Rules, 2000. Acting on PILs, the bench declared areas falling within 100 metres of educational institutions, hospitals, religious shrines and courts as silence zones.
All hell broke loose after the ill-advised move to 'fix' Justice Oka—pushed forward by Chief Justice Manjula Chellur. An avalanche of support on social media for Justice Oka poured forth immediately, with citizens expressing dismay and fury against the state government. Responding swiftly to the court of public opinion, the state apologised to Justice Oka, and made some totally unnecessary and disingenuous comments, insisting that it was a 'contention' and not an 'accusation' against him. Also, the Bombay Bar Association, for the first time in its 150-year-old history, criticised the chief justice for interfering with the administration of justice.
Amid the mess, it was Justice Oka who stood tall. His dignified response to the preposterous charge won him admirers and immense respect from the legal fraternity. Then he finally broke his silence to ask: "Is the state not concerned about the dignity of the High Court?" And he pointed out the obvious: "The state does not want the High Court to exist because it is inconvenient." For now, the matter is over, and the bench (Justice Oka, Justice Anoop Mohta and Justice Riyaz Chagla) will hear a petition challenging the constitutional validity of the August 10 amendments to the noise pollution rules.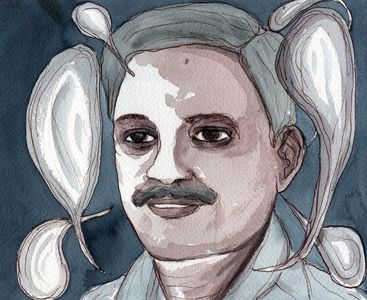 For Mumbaikars, this has turned out to be a case that reads like a thriller. Justice Oka clarified that he was not 'personally touchy' about the allegation, but worried about the consequence of such acts. When he stated, "This isn't a child's game!", he spoke for all of us. A prickly situation like this one should not have arisen in the first place. Sorry to say this, but Chief Justice Chellur has disappointed many supporters this time. Not only was she insensitive to noise pollution, but she also revealed a political subtext that is extremely disturbing.
Justice Oka has become a hero overnight. His sober response to provocation has endeared him to Mumbaikars, who were upset when the state let him down. At 57, Justice Oka, who comes from a family of lawyers, has demonstrated his concern for the common man by passing key landmark judgements. Those who may be dealing with loved ones struggling for their lives in the hospitals will deeply appreciate the intervention of the court in protecting patients from an assault on their ears. And they will always remain indebted to Justice Oka and his colleagues for being compassionate and responsive towards the concerns of hapless citizens. As for the state government—go eat your words. And may those words give you severe indigestion!
www.shobhaade.blogspot.com