I have been coming to London to play at Wimbledon every year since I made my debut here in 2001 in the juniors category as the youngest competitor in any event of the Grand Slam on grass. It was amazing then to be practising alongside superstars like Lindsay Davenport and Andre Agassi among others. It undoubtedly was a dream come true to be playing at the home of tennis and the atmosphere was electric. For a young Indian—a 14-year-old girl—to be experiencing this was overwhelming then but even after a decade and a half of competing at Wimbledon, I still get excited every time I enter the gates of this revered venue of world sport.
I have some amazing memories of Wimbledon and these will remain with me for a lifetime. I remember feeling completely overawed when I first came here as a junior and practised on the perfectly curated green grass of the All England Lawn Tennis Club at SW 19. I won my first match that year against an English wild card and the thrill of the moment has stayed with me till today. I wondered if I would get to see the centre court of Wimbledon and I vowed to come back someday to play on it.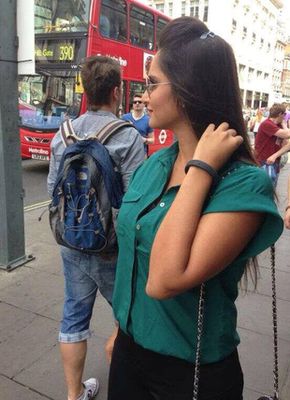 I did finally get the opportunity to play on the centre court in 2005 and I lost a very close match to Russian Svetlana Kuznetsova, who was then the reigning champion of the US Open. Since then, I have played several times on this historic court and winning there has been very special, indeed.
Today, when I enter the gates of Wimbledon, I feel a sense of belonging and this has changed dramatically since the time I first came here and felt almost like an outsider. My name in the players lounge of the Aorangi Pavilion on the list of past girls doubles champions is a heady reminder of my victory here with Russian Alisa Kleybanova in 2003. But my win last year with Martina Hingis in women's doubles after a classic final is fondly remembered by almost everyone who watched the match that Saturday evening in 2015 including Roger Federer, who commented on the occasion.
Initially, when I came here as a junior, I shared a room on the campus of Roehampton University, which was the official housing for the young competitors. But since 2005, I have been staying in an apartment that I lease in the Wimbledon Village and it feels good to have a little more space to myself. It is within walking distance of the tournament site and hence very convenient. Strategically, the apartment is also near several Indian eateries which cater to my gastronomic needs.
A lot has changed since my first experience of Wimbledon in 2001 when it had seemed so daunting. As a past champion now, I enjoy certain privileges at the greatest tennis tournament of the world. Having access to a special exclusive locker room is one of the benefits I am entitled to.
I have seen virtually every tourist site that London is famous for and this includes Madame Tussaud's wax museum, the London Bridge, the Lord's Cricket Ground and Buckingham Palace. So, I don't really do anymore sightseeing when I am in London. However, I do spend time shopping in Oxford Street and Piccadilly Circus on every trip there. This is one thing that has probably not changed in all these years that I have been coming to London.