Lies are a little fortress,"wrote author William Paul Young. "Inside them you feel safe and powerful."
Many believe in such illusions of safety and power when they give mischievous slants to real news. The latest canard pertains to the just released Global Hunger Index (GHI) 2017. Opposition leaders and a few media houses have spun facts to suggest that India has slipped 45 ranks in the index. This is part of an agenda to spread pessimism and discredit the Narendra Modi government.
As per the latest GHI report, India is 100th in a list of 119 countries. Congress leaders have suggested that India, which was placed 55th in 2014, has slid to 100, with its hunger status marked as "serious".
The GHI, published by the Washington-based International Food Policy Research Institute (IFPRI), ranks countries on a 100-point index, where 0 represents the best score (no hunger) and 100 the worst. GHI values range from less than 10 (low hunger) to 10 to 19.9 (moderate hunger), 20 to 34.9 (serious hunger), 35 to 49.9 (alarming hunger), and 50 or more (extremely alarming hunger).
The index is derived from four indicators—child undernourishment; the proportion of children under age five suffering from wasting (low weight-to-height ratio); the proportion of children under age five suffering from stunting (low-height-to-age ratio); and mortality rate under age five.
Half-truths look more credible than lies. So opposition leaders and media houses picked a half-truth and gave it a spin to mean that India slipped 45 positions in three years. The implication was obvious: Modi and his policies were responsible for this slide.
The other half of the sliced truth is that the 2014 report had placed India at 55 among just 75 countries. In 2014, the GHI did not list nations in the 'low hunger'category. They were listed separately. Later, the index was expanded to include all countries. Thus, last year, India was 97th among 118 countries.
As clarified by Drew Sample, IFPRI's senior media relations specialist, the change in India's position has much to do with the changed reporting technique than actual performance. He clarified that there were 44 'low hunger'nations in 2014 that were not included in the GHI. Had they been included, India would have ranked 99, instead of 55, in 2014—a fact concealed by the opposition.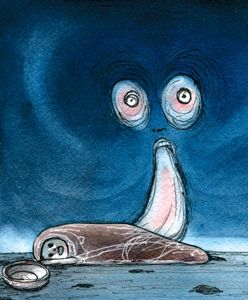 GHI reports reveal that the percentage of 'undernourished'children in India decreased from 16.3 per cent in 2007-09 to 14.5 per cent in 2014-16. 'Stunting'declined from 47.9 per cent in 2006-10 to 38.4 per cent over 2012-16. The 'wasting'ratio, however, saw a marginal increase from 20 (2006-10) to 21 (2012-16). But India has improved considerably in child mortality rate—from 6.6 per cent in 2008 to 4.8 per cent in 2016.
Here, it is important to clarify that 'wasting'and 'stunting'may not convey the right picture of nutrition levels, as various studies prove that race, culture, geography and genetic factors play a significant role in shaping physical attributes. Guatemala has one of the lowest hunger levels in its region; yet, stunting level there is as high as 70 per cent. On the other hand, there is Gabon, on Africa's west coast, where the stunting rate is only 16.5 per cent, while the hunger rate is 34.5 per cent. As pointed out in a study, Kerala, with a much lower hunger level than sub-Saharan countries, has higher stunting rate than the latter.
A global rank of 100 is in no way is a cause for celebration, and the government is escalating efforts to achieve brighter milestones on various human development indices. However, it is also important to debunk misinformation campaigns run by a few who wish to create a narrative of pessimism that suits their agenda.
Lekhi is member of Parliament.
forthwriteml@gmail.com