I have written in this column earlier about my American friend, brought up in the hippie culture of the 1960s and flower power, who found all his friends join jobs they disliked and companies or enterprises that went against the anthems of that generation―to be good, kind, generous and sharing. Not wanting to completely abandon all that he truly believed in, he started a company to 'pay it forward', one where all profits were made with one and only one focus―to donate to good causes that were impacting society. Today, 20 years later, he runs a 400-million dollar company that is converting buyer corporations into thinking their way.
One is often asked how one person can change the way the world is. If so many zillions spent in alleviating hunger or poverty have yielded such poor results, "what can you change?" As a strong votary for individual power to change, even one mindset at a time, I was delighted to be told of the following two stories by my fellow worker Arvind Gaur.
Harsh Lohit of Headstrong had set up a school near his company to educate the poor children who didn't go to school because there was none nearby. He put up a notice for his 1,200 workers asking them to volunteer for teaching, assuring them of no pay loss and in fact of positive marks. Barely two or three volunteered, and that too desultorily. A few months ago, Arvind and his wonderful team of Asmita Theatre in Delhi went to the company to perform my play Unsuni. The play takes five real life stories of people from the most deprived communities and of how they stood up for change, not for themselves alone, but for thousands. The show was created to motivate audiences to understand the power and joy of individual interventions to make life easier or better for others. This is exactly what seeing the play did to the workers. In the days following the performance, the managing director got a stream of dozens of volunteer applications, and the flow hasn't stemmed. The workers are offering to go and teach, and finding the satisfaction from doing that.
In BIMTECH, there are more than a thousand students who eat at the canteen every day. The director, Harivansh Chaturvedi, was dismayed at the amount of food wasted at every meal. He decided to act upon it and try something out. He brought in a weighing scale and started weighing the amount thrown into the compost pit every day . And right over the food counter, he put up a board with the daily tally. The amount averaged at 400kg. Within days of the notice going up, the wastage figures started decreasing. And decreasing further. At the last count, the number was under 100kg, with the aim being of bringing it below 10kg. The clean cooked food is now distributed to the hungry around the institution. Why make compost of good food when there are so many hungry?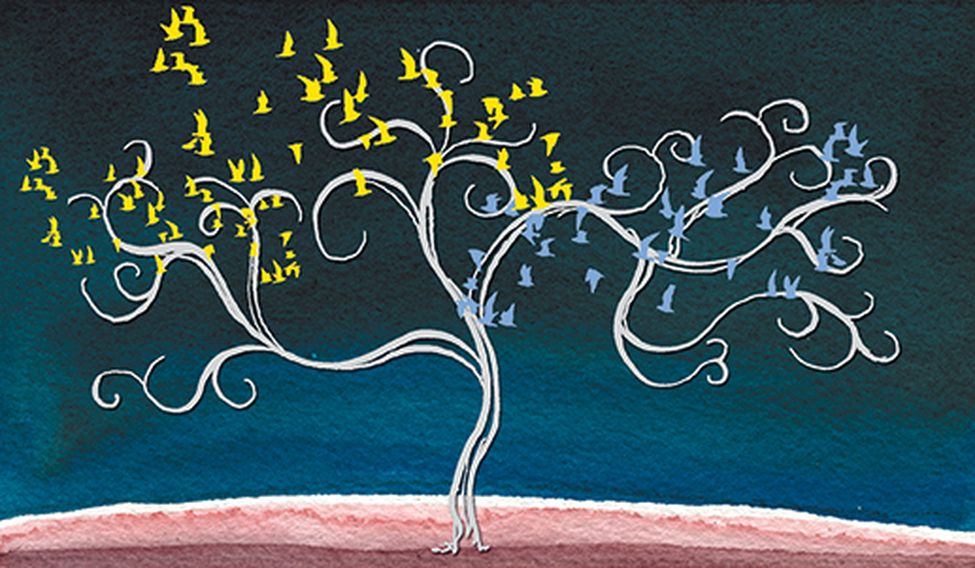 Many of you reading this must be in organisations where a similar situation exists. Have you seen the waste at wedding feasts? How difficult is it to adopt this easy method of bringing us to our senses? Wouldn't even the most uncaring of us be touched by conscience?
One person can unleash change. One needs to identify where our intervention can be effective and go for it. And it doesn't matter if you are not saving the world. The enormity of issues surrounding us must not be allowed to paralyse us. Think of the man in Bihar who lived in a village without access to a road and his 20-year solo journey of hacking through the mountains to make the road accessible. Now that is an example for the lazy or faint-hearted among us.
editor@the-week.com