Central and Latin America have always held a fascination for me. Having grown up listening to Latin dance music and encountering the amazing colours, architecture and culture of Mexico in my twenties, I wanted to travel there to share my art and learn about theirs. I got my chance 20 years ago.
My mother, Mrinalini Sarabhai, was the earliest classical Indian dancer to go to the Americas. In 1949, over three months, she and her Darpana troupe of 20 showcased bharatnatyam and kathakali. Many years later, when dancer Astad Deboo was touring the same countries, he was asked repeatedly about La Grande Dame Sarabhai. So when I went on tour, I hoped to find traces of memories that she had left behind.
Peru was undergoing a civil war, with the currency falling by the minute. The Indian ambassador was on leave, but we were housed in the embassy buildings. There was a sense of urgency and insurgency all around, and walking through the market, there was a feeling of impending panic. As we prepared for the performance, our guide came to tell me that an elderly couple was asking for me. Fully dressed for the show, I went to find out what they wanted. They were in their seventies, soft-spoken and genteel. In their hands, they carried a long-playing record.
"Do you know of the dancer Sarabhai who was here more than 40 years ago?" they asked. I smiled and said that I was her daughter. They looked at each other. Their eyes filled with tears. They turned to me and said, "That was one of the most beautiful evenings of our lives, and we have cherished it in these difficult times. This is a record of the music that we bought that evening. Look, here is your mother's signature. Could you sign it?"
Nicaragua, too, was being bombed by the Sandinistas. There were ravaged buildings all around in Managua. But the cultural buildings remained unscathed, owing to an agreement between the warring parties that culture was too precious to touch! (What a difference from the Islamic State that is systematically destroying heritage.) The Rubén Darío Theatre, named after a cultural icon (not a politician), stood amidst burnt out buildings. As we entered to prepare for our show, an elderly caretaker came up to us and asked: "Are any of you related to Madame Sarabhai who was here for a week in 1949?" I introduced myself and mentioned that all of us were from her academy. He offered his arm and walked me through long corridors, overlooking a still green garden. He carefully unlocked one of the doors. I walked into a Russian style green room, lace curtains, velvet chairs and a chaise longue. "This is where your mother graced us from," he said, nostalgia in his eyes. I was deeply touched.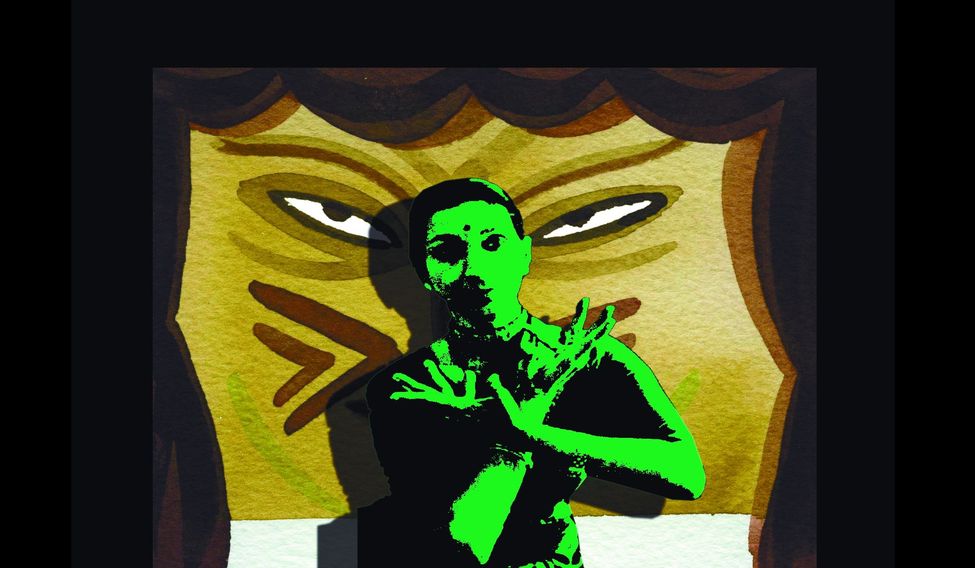 Many years later, while my son, Revanta, was a student at the University of the Arts in Philadelphia, he saw an announcement for a performance by Amalia Hernández's Ballet Folklórico de México. Knowing that amma had worked closely with the company in 1968 and had composed Tagore's Tasher Desh with them for the Mexico Olympics, Revanta stood outside the backstage exit after the performance, hoping to catch Hernández. Finally, after a long wait, the chattering group came out. Revanta shyly went to a man who seemed senior and asked for her. He was told that she had passed away. He introduced himself and was greeted with a whoop. "Look friends, here is the grandson of the wonderful Madame Sarabhai whose choreography we still perform," said the man.
Cultural ties endure. They are strong. They are India's strength. Why are they so neglected?
editor@theweek.in