A million millionaires in a population of a billion sounds good, but that number is not so good. However, every young Indian's dream today is to become a millionaire, and why not? In this 21st century, opportunities are galore, especially in countries like India and China, which have a sizeable population to support those dreams. Look at the explosion of mobile phones. Millions are sold every month and the manufacturers of good phones are in million- and billion-dollar clubs. They are well supported by retailers who share the pie.
Then there are e-tailers like Snapdeal and Amazon, and mobile wallets like Paytm. They all do business, probably in billions. Today, you can order and get your stuff sitting at home. From TV to biwi, you can order anything online (though not all of them returnable if not found in good condition). You don't have to go to retail outlets, check the prices, compare them and place the order. The number of online shoppers is growing by leaps and bounds. The goods are cheaper, too, online. Innovators are making huge money with new ideas.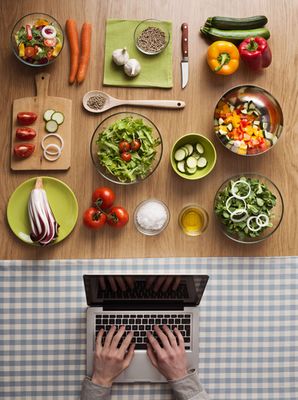 E-tailing in food business is now a $48 billion business in India. Next in line are online food ordering companies like Foodpanda and Faasos. You can order your meals online and get them delivered within a stipulated time. Even McDonald's had to think desi and deliver its burgers at the customers' doorsteps. Food business is big in India, but e-food depends purely on numbers. I am not sure how many millionaires will it make compared with other products.
I don't know if everyone is aware of the fact that on local trains in Mumbai, there are ladies selling pre-cut vegetables, chopped onions, ginger, garlic and chapati dough balls to lady commuters so that they can go home and cook without too many hassles. Very innovative idea and it works. Nothing online, but on railway line.
Young urban Indians are spending almost 40 per cent of their income on food. They are willing to experiment with food and are ready to experience new tastes. They are looking for comfort, good hygienic food and raw materials. Unfortunately in our country, the organised sector in food business is very small. Close to 80 per cent is still in the unorganised sector and kirana stores are preferred to supermarkets. But the organised sector has a lot of scope as food business is likely to be worth $78 billion in a few years.
But India presents a different challenge. Spread across different states, we have consumers with different tastes and our regulations are very stringent. Lack of cold chains makes the business not too viable and profitable. Let the best innovations come in and make this business a lucrative one.