Every killing of a young terrorist raises a question on what inspires the youth to develop an inclination for violence, which makes them ruthlessly destructive and bloodthirsty. The alleged Islamic State terrorist Saifullah, who was gunned down on the outskirts of Lucknow on March 8, was just 23, and Hizbul Mujahideen commander Burhan Wani, killed in an encounter in Jammu and Kashmir (J&K) last July, was also in his early twenties.
During my service in insurgency and proxy war affected states of India and overseas, under the UN, in Nicaragua, El Salvador and the Democratic Republic of Congo, I interacted with some of the captured and surrendered terrorists, besides perusing their interrogation reports. While every terrorist had a different tale to tell, there were some common ideological and non-ideological factors that lured the young minds towards terrorism. I, however, will restrict this piece to my experience in J&K and the northeast.
In J&K, most of the captured Pakistani terrorists were from impoverished backgrounds. They had been radicalised and indoctrinated at madrasas to hate India. While their motivation for joining the terrorist groups was essentially to earn a livelihood, it also let them vent their anger against the Indian security forces.
In Pakistan, terror outfits have been the only trusted job-providers for the uneducated youth for more than two decades. The monthly stipend—5,000 to 8,000 rupees—offers basic financial stability for their families. Hefty sums are also promised for fidayeen-type attacks.
Moreover, the social status enjoyed by the terrorists in Pakistan, thanks to state sponsorship and the climate of impunity, helps extremist outfits lure youth in droves. A gun in hand addresses the esteem needs of the downtrodden youth. Most ideologically motivated terrorists confessed to being victims of the ISI's black propaganda based on blemished conclusions about the situation in J&K. Some also admitted to having picked up the gun to avenge the death of their relatives, who had been killed by Indian forces.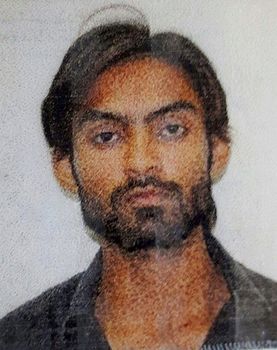 Indigenous extremists in J&K and the northeast, however, have had some different motivations. These include radicalisation through extremist and/or secessionist ideologies and resentment stemming from a feeling of alienation, economic deprivation, paucity of job opportunities, perceived social injustice, feeling of victimisation and, at times, alleged misconduct by the security forces.
Peer pressure and encouragement from family members aligned to the cause, coupled with a belief that violence was the only solution, also acts as a catalyst in luring the susceptible youth. To some, it even offers a heightened sense of identity. Access to the internet has also given rise to self-radicalisation.
In the past, secessionist ideologies did inspire the youth to go underground. However, most of such ideologies have begun to lose their relevance in the face of protracted resistance by the Indian security forces and their acknowledged might. Today, while the terror weapon is being used for causing sporadic attrition on the security forces, it is essentially being seen as a tool to effect calibrated intimidation and subversion of various stakeholders that, resultantly, provide the terrorists necessary security and freedom of manoeuvre to pursue their agenda.
To prevent the youth from falling prey to perceptions based on warped narratives and intolerant religious discourse, we need to effectively monitor all communities, academic institutions, religious centres, the cyber space and activities of some foreign-funded NGOs. A counter-narrative to the the terrorists' recruitment strategy also needs to be evolved.
While the security forces should continue with their 'clean' operations, all communities should be suitably integrated into the national and state security and intelligence mechanisms. Also, governmental initiatives to elicit accountability of Pakistan must continue diligently.
Singh is former chief of Army staff.