All recognised great powers like the United States, Russia and China have well articulated national security strategies for effectively pursuing, protecting and promoting their national interests. Even Brazil, that is often clubbed with India as an emerging great power, has such a strategy for realising its national aspirations and agendas. Sadly, even after 70 years of independence, we are still toying with the idea. Some decision makers have been of the view that since all is going well, why have such a strategy? Numerous drafts, prepared by think-tanks, academia and service headquarters in the last two decades, have only gathered dust at various echelons of our decision-making apparatus.
From mere physical security employing military means, the term 'security' has today acquired a much wider scope to include political, diplomatic, economic, environmental, communication and cyber security along with security of energy and natural resources, security against natural disasters and so on. A well-crafted national security strategy enables a nation to remain relevant by leading change, besides allowing it to effectively navigate through a vortex of both military and non-military security challenges in realising its national interests and objectives. While national interests highlight the needs, aspirations and concerns of a nation, objectives that are culled out from the interests constitute the specific goals and aims that the strategy must focus on. Such strategy helps the government to preserve the national values and communicate its vision to the domestic audience and various foreign constituencies that figure or are likely to figure in its national security calculus. It also helps in maintaining continuity and tempo of various internal and external initiatives, besides facilitating optimal synergy amongst various organs of the state. In essence, such strategies help minimise hurdles that delay nations from attaining their rightful pecking order in the international arena.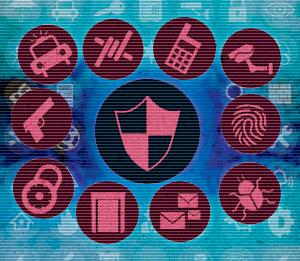 In its pursuit of acquiring the great power status, India would do well to have such an overarching document that, in the backdrop of our enduring values, national purpose and complexities of the 21st century, spells out our interests and objectives, besides laying down concepts and policies for their realisation. In the absence of a national security strategy, which somehow has become synonymous with national or grand strategy, departments of the government tend to evolve their own strategies and roadmaps in isolation. For instance, our military strategy has been formulated on the defence minister's directive, the drafts of which were essentially prepared by the three services. While it is an exceptionally well-formulated document, it tends to see war solely as a defence ministry's venture rather than seeing it as a national enterprise that requires the whole of government approach. While military is undoubtedly the lead agency during hostilities, all organs of the state must continue to support its operations till the political ends are realised. Let us learn from Operation Parakram, launched in the wake of December 13, 2001, terrorist attack on Parliament. In the absence of a national security strategy, the operation failed to coerce Pakistan and achieve the desired political ends. Surely, a comprehensive approach entailing concurrent diplomatic isolation and economic strangulation of Pakistan along with compatible information operations would have made the difference.
India, as an emerging great power that has already begun to exert its influence at the regional and global levels, cannot afford any more delays in having a national security strategy. It should be formulated at the earliest, under the aegis of National Security Council with inputs from various ministries and agencies. Security considerations permitting, reputed intellectuals and experts from different fields should also be co-opted in the drafting process. Given the dynamic environment of the 21st century, it should be revised biennially and barring the highly classified content, it should be placed in the public domain, as is done by all great powers.
Singh is former Chief of Army Staff.