China has always objected to the Dalai Lama's visit to Tawang, besides habitually protesting against all visits by high ranking Indian leaders and foreign dignitaries to Arunachal Pradesh. While Arunachal Pradesh is an integral part of India, China refutes this claim on the premise that it is part of southern Tibet and, as such, a disputed area. Its earlier objection was on the visit of a United States' envoy to India, to attend the Tawang festival on October 21, last year.
In Arunachal Pradesh, the Chinese sensitivities are more in relation to Tawang as it has the world's second largest Tibetan Buddhist monastery. It was founded in 1681 to honour the wishes of the fifth Dalai Lama. Later, it gained prominence as the sixth Dalai Lama, Tsangyang Gyatso, was born there and in 1959, the current Dalai Lama, while fleeing from China to seek refuge in India, came via Tawang. Chinese fears stem from the importance of this monastery cum cultural centre, which they perceive has enormous potential to influence separatist tendencies in the Tibet Autonomous Region.
Arunachal Pradesh is a strategically important northeastern state that occupies a significant place in India's national security calculus. The Tawang tract, being a vital area, also figures prominently in the military strategy for our northern borders. Post the 1962 war, the state has witnessed gradual development in infrastructure along with significant increase in military footprint.
It is heartening to see the proactive, decisive and bold stance of the government in permitting various national and foreign dignitaries to visit Tawang besides promptly rebutting Chinese objections with a stern and explicit message of Arunachal Pradesh being an integral part of India. It is also comforting to note that we are slowly but surely coming out of the '1962 syndrome' that had deeply influenced the minds of some of our policy advisors and decision makers. It had brought about discernible passivity in our behaviour towards China. Some of the recent articles and columns in the media that have questioned the government's decision to allow the Dalai Lama to visit Tawang on April 5, allude to such a mindset.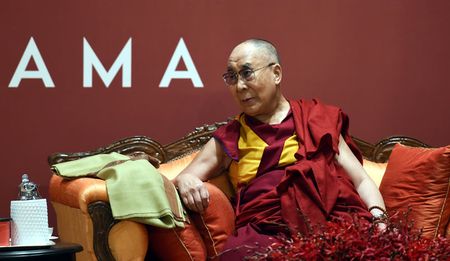 Today, notwithstanding the current state of infrastructure, Indian military, in view of the force accretions, forward deployment and revitalised inter-service synergy, is fairly well placed to deal with military challenges on our northern borders. The growing Indian military might, however, must not encourage any unprovoked muscle-flexing . There is a need to exercise maximum restraint and to uphold the time-tested framework for bilateral engagement between the two emerging regional powers. Preserving peace is imperative to enable both sides to arrive at a fair, reasonable and mutually acceptable political solution to the vexed boundary question.
However, Chinese protests that undermine our sovereignty and autonomy should be handled firmly, albeit with calibrated audacity. Comprehensive national power, which inter alia encompasses the political, diplomatic, economic, informational and military elements of national prowess must be augmented, coordinated and imaginatively applied to catapult India to its rightful place in the comity of nations. This alone will contribute to enhancing our regional and global stature. Moreover, we
must not forget that China respects strength. Therefore, we must not allow the development of military capabilities to be put on the back burner based on a somewhat flawed hypothesis that there will be no more conventional wars. Such an argument, in the long run, is bound to prove detrimental to our national security and could cause a national embarrassment.
Since military power is a great persuader and helps maintain peace, we as a nation must diligently expedite all initiatives aimed at infrastructure development besides enhancing and honing our integrated combat power for a two-front contingency.