On January 8 and 9, Kolkata will host the Bengal Global Business Summit, an annual event. West Bengal is not alone in using a business event of such a nature to showcase its economic potential and draw investment. In recent times, Gujarat, Punjab, Haryana, Madhya Pradesh and Rajasthan have done so. In keeping with the competitive nature of our federal polity, each state is attempting to put forward its competitive advantage.
The theme for this year's summit is 'Come to Bengal, Ride the Growth'. This is not an empty slogan, but reflects the new energy that the Mamata Banerjee government has brought in over the past five years. Lest you feel that it is just me wearing my party spokesperson's hat, I will attempt to convince you with facts and figures.
For a start, the environment is less hostile and more welcoming. In the 34 years of the CPI(M) rule, West Bengal acquired the reputation of a government that was forever quarrelling—with the Centre, with business, with everybody. It speaks of the maturity of the current government that, despite principled and strongly felt differences of opinion with the BJP government in New Delhi, four Union ministers have been invited and have graciously accepted. These are Finance Minister Arun Jaitley, Transport Minister Nitin Gadkari, Power Minister Piyush Goyal and Railway Minister Suresh Prabhu.
In addition, Delhi Chief Minister Arvind Kejriwal and the prime minister of Bhutan—a neighbouring country that is an important business partner for Bengal—are also coming. Business delegations from Japan and other Asian countries, Europe and the United States are expected, as are some leading Indian corporate CEOs. The weighty names on the confirmed list give us hope we will exceed the Rs2.5 lakh crore investment committed in 2015. The US delegation is already making preparations for the West Bengal chief minister's trip to America later this year.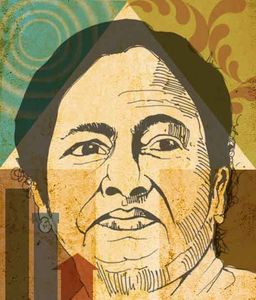 Politically, too, those who read the tea leaves have a lot of reading to do. The 2015 summit took place six months after the Lok Sabha election, which the Trinamool Congress had swept in Bengal. In January 2015, though, cautious businessmen were hedging their bets. They were still unsure about Trinamool's future, the BJP's claimed rise in Bengal and so on. This time, they are much more confident of Trinamool's performance and political longevity. As such, even though the assembly elections are due in April, corporate India is participating strongly in the 2016 summit.
Statistics bear out this confidence. Take the past financial year, 2014-15, considered a tough one for the Indian economy: India's gross value-added growth rate was 7.5 per cent, Bengal's was 10.48 per cent. India's per capita income went up by 6.1 per cent; in Bengal, it was 12.84 per cent. Industrial production across the country rose by 5.6 per cent; it grew by 8.34 per cent in Bengal. The agriculture, forestry and fisheries sectors were stagnant nationwide, seeing only a 1.1 per cent rise; in Bengal, it jumped by 6.49 per cent.
All this makes Bengal a booming state economy and an attractive location to do business and tap a growing market. Yes, the government is still saddled with the legacy of a debt burden, with Rs28,000 crore being used in the past year to pay interest as well as partially pay off historical loans. But tax collections are up by 200 per cent over five years, despite not increasing rates but only by streamlining tax collections, ensuring transparency and making a genuine attempt at e-governance.
One day before the summit, I will be participating at the inaugural of a social media event that will be a curtain-raiser to the main summit. The theme will be 'Diversity in Bengal', for only a society happy and comfortable with its diversity can build a happy and prosperous economy. In Bengal, it is starting to happen.