So jaws didn't drop in boredom when President Xi Jinping waxed eloquent about his ambitious Belt and Road Initiative. "The countries along the ancient Silk Road were once places with milk and honey, but now are full of turbulence, conflicts and crisis," he said. "History is the best teacher and the history of the Silk Road shows that if we bravely take the first step and move along with mutual respect and development, we can move towards a future of happiness, peace and harmonious coexistence.''
No yawns, but sceptical foreign delegates discreetly rolled their eyes. They see this infrastructure behemoth connecting the East and the West and Africa as neocolonialism by stealth, a springboard to 'Make China Great Again', just like the Old Silk Road symbolised the golden era of the Tang dynasty's political expansion and economic might a millennium ago, when China accounted for more than half of the world's GDP.
Disputing hegemonic intentions, Xinhua news agency said "western sceptics have failed to see that the Chinese don't harbour a zero-sum mentality, but encourages win-win thinking.'' It's certainly win-win if reality matches ambition. China's trillion dollar initiative spans 65 countries representing a third of the global GDP and two-thirds of humanity. It involves both overland and maritime routes that provide an alternative to the congested and US-patrolled Malacca Strait, a choke point of global trade. Pipelines will transport Turkmenistan's gas to China's eastern industrial belt, while Chinese goods reach Russia, Iran and Europe. This could be economic integration and global growth on steroids.
Or it could be a debt trap for the poor countries of the region like Mongolia, Laos, Cambodia, Kyrgyzstan, Pakistan, Tajikistan, Bangladesh, Nepal and Myanmar. China, too, could be saddled with aggravated territorial disputes, soured loans, and projects doomed by economic, political and security risks.
Besides, projects collapse when "genuine infrastructure needs and commercial logic'' become "secondary to political motivations'', warns the New York-based Fitch Ratings. Overland trade is cheaper than air and faster than shipping. But shipping is much cheaper. Why would you pay double to deliver Scotch whisky, socks and suitcases in 20 days by rail instead of 35 days by sea? In an article in the South China Morning Post, journalist Tom Holland says a large ship carries 10,000 containers from Europe to China. To transport as many containers by rail would require 294 trains that leave at 80-minute intervals for 17 days. "The Europe-China freight service makes no economic or environmental sense,'' he concludes.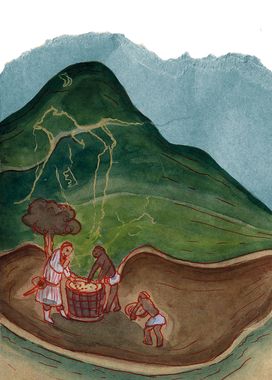 It makes even less economic sense if it is one-way traffic. Experts point out that trains with fully loaded cargo from China return empty. Jörg Wuttke, president of the European Union Chamber of Commerce in China, says European companies face regulatory barriers and market access restrictions in China, resulting in imbalances and trade deficits, accounting for the empty freight trains.
Last January in Davos, Xi launched China's bid to fill the vacuum created by Trump's isolationism and emerge as the world's leading champion of globalisation and liberalisation. Xi also believes his Belt and Road Initiative is the solution to terrorism by creating jobs and bringing development, defusing regional tensions through economic integration and boosting global growth. At the summit, he said, "A country's opening up is like the creation of butterfly from cocoon. It brings rebirth with short-term pain. We must orient the construction of the Belt and Road Initiative on opening up and try to solve problems concerning economic growth and balance.'' To silence sceptics, China must walk the talk. As Hans Dietmar Schweisgut, the EU's ambassador to Beijing, says, "We hope China will implement domestically what it is preaching internationally.''
Pratap is an author and journalist.