Rajasthan has a great musical legacy. Along with its very rich and traditional folk music culture, it has produced many great maestros, who enjoyed royal patronage back in the day. It was such a pleasure to perform at the World Sacred Spirit Festival at the Mehrangarh Fort in Jodhpur, which stands imposing in red sandstone, yet, with a strange, haunting beauty. I was so happy and honoured to meet Maharaja Gaj Singh, the present custodian of the fort. This was the ninth edition of the festival. With its unique backdrop of the majestic fort, the festival featured a variety of other cultural performances such as Andalusian dance, film screenings and a concert showcasing Rajasthani folk music performed by children.
I was so glad to know about a musical event titled 8 Prahar, which took place in the wonderful Shanmukhanada Hall in Mumbai. This was a full-day event split into eight sessions of two hours each. They had 19 artists performing one after the other. Maharashtra has the cultural power to absorb so much music in one day! The great Pandit Jasraj's daughter Durga Jasraj conceptualised this wonderful event along with Pancham Nishad, an organisation formed by Shashi Vyas, son of the great vocalist Pandit C.R. Vyas. Shashi's brothers, Satish and Suhas, are also taking forward their father's musical legacy. The family's organisation, Maharashtra Lalit Kala Nidhi, recently held the 50th year of the festival in Nagpur in memory of Pandit Vyas.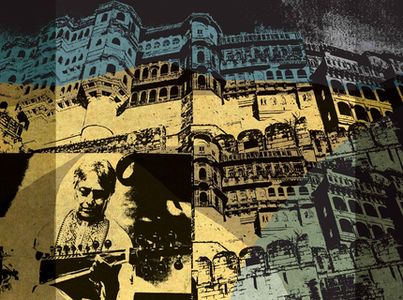 I performed at the Gaana Saraswati Mahotsav in Pune, held in honour of the great Kishori Amonkar. This festival of music was organised by Natyasampada Pratishthan to honour and celebrate the lifelong contribution of 'Gaana Saraswati' Kishori Amonkar. I had the honour of meeting Kishoriji's mother, 'Gana Tapaswini' Moghubai Kurdikar. In fact, in 1994, when we honoured Moghubaiji with the Haafiz Ali Khan Award, Kishoriji gave a musical tribute to her mother, who was also her guru. My salutations to both these greats, who spread their musical genius with such poise, dignity and grace.
This year marks the 30th death anniversary of the great Rukmini Devi Arundale. I was very happy to see Google's tribute to her on her 112th birthday. Rukmini Devi and Bala Saraswati were responsible for the renaissance of bharatanatyam. Rukmini Devi founded Kalakshetra in Chennai, an institution that has been rendering pioneering service in nurturing the dance form and training several generations of dancers. My wife, Subhalakshmi, trained there for nearly 15 years and continues to be a creative artist. Had she continued performing, she would have been one of the foremost bharatanatyam dancers of the country. She was Rukmini Devi's blue-eyed student.
My latest musical offering is called Infinite Hope. Iraq meets India in this collaboration. I had teamed with Rahim AlHaj back in 2009 for a project called Ancient Sounds that won us a Grammy nomination. Infinite Hope is the continuation of a journey that reaches out to all individuals and groups that want peace, harmony, forgiveness and reconciliation. The release of this CD coincides with Rahim AlHaj receiving the 2015 NEA National Heritage Fellowship in the United States, its highest award in folk and traditional arts.